HELLO STEEMIANS!!!
Happy Monday to you all!


I've been away for more than a week now due to my doctors' advice with regards to my eyes. My doctor told me to rest my eyes from any sources of radiation like computers, televisions, laptops, mobile phones, and too much sunlight until our next session and I'm still undergoing treatment even now. There's a white or cloudy formation in the upper part of my iris and redness branching out towards the center of my eyes which is very irritating and itchy.
Somehow, I feel a little bit better now, and tomorrow I have an appointment with my doctor for the follow-up consultation on my eyes and so I decided to share with you all something I made this afternoon as my "merianda". (I'm using my reading glasses now covered with UV-lens. I hope my doctor will not scold me since I'm defying her orders. Haha)
I made homemade potato fries (patatas in tagalong) with omelet and white bread along with Del Monte's Fit 'n Right Four Seasons flavored juice drink.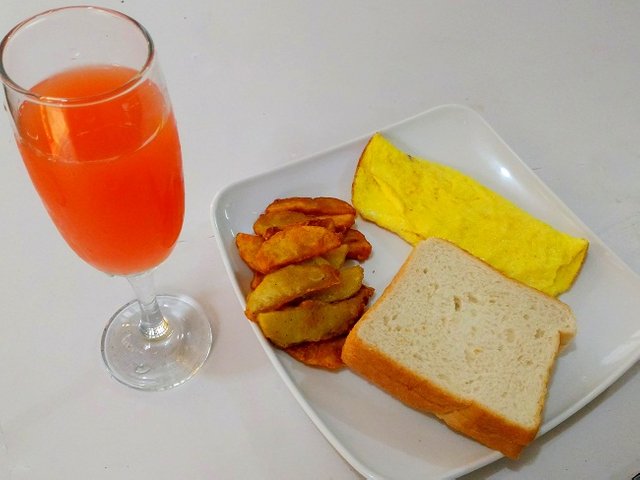 ---
Facts about Patatas in the Philippines
Did you know that patatas have many healing properties including its leaves and have been used as an ingredient for the alternative medicine in the Philippines? There have been studies in the Philippines proving that the patatas have antioxidant properties as well as anticonvulsant, antimicrobial, antiobesity, anti-ulcer and many more. You can read these studies here.
---
Ingredients: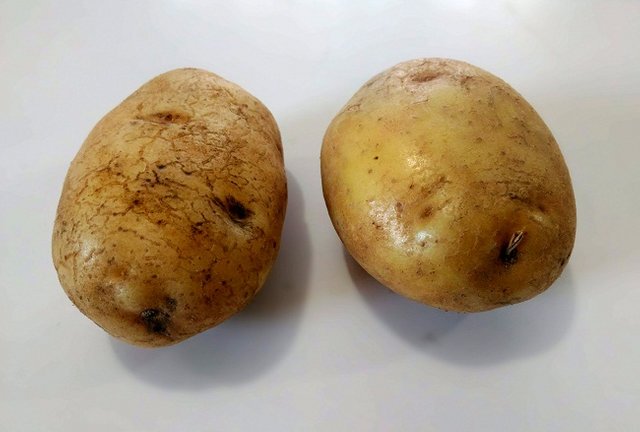 2 pieces of patatas (potato), diced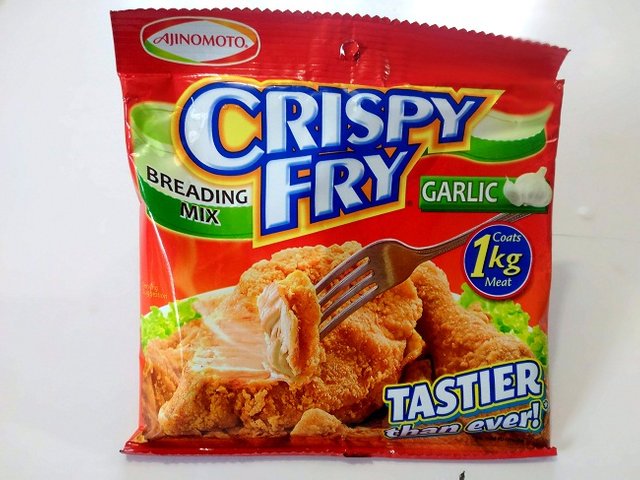 Ajinomoto Crispy Fry (breading mix)
Directions for Cooking: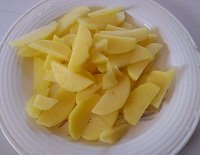 1. Peel off the potatoes, wash and drain, then diced them up.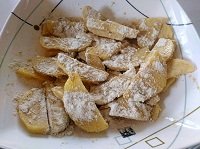 2. Coat evenly the diced potatoes with Ajinomoto Crispy Fry. Hand tosses the diced potatoes in a bowl with the crispy fry and shake.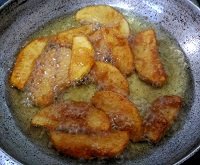 3. Heat a frying pan on medium level and deep fry the coated potatoes until golden brown.
4. Use a strainer or a table napkin afterward when draining to remove excess oil.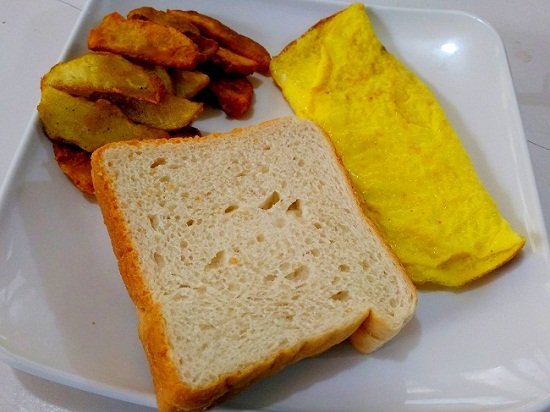 5. Served it with an omelet, white bread and Del Monte's Fit 'n Right Four Seasons flavored juice drink. Share it with your friends or loved ones and enjoy!
---
Thank you for your time reading this and please look forward to my next episode.