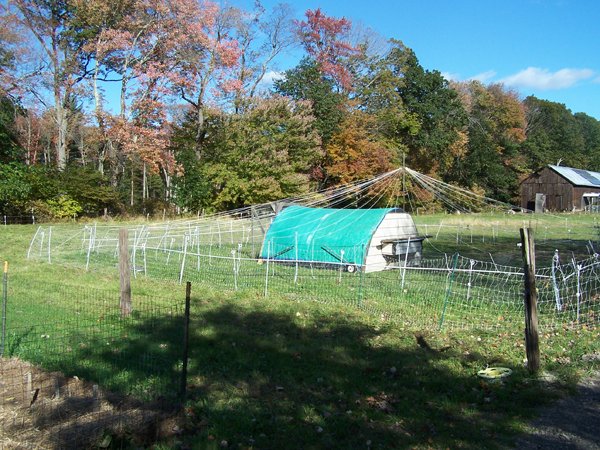 The new layers had moved out of the pasture pen into the winter pen. On Sunday morning November 4th my husband and I went out to take the pen down.
We'd had to put netting around the perimeter and electrified it because a juvenile fox was showing a bit too much interest. Plain chicken wire wasn't going to stop him long. We took the netting back up to the winter pen for the snake fence.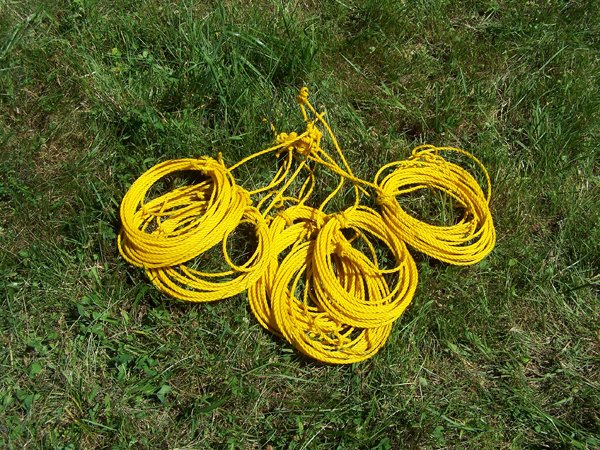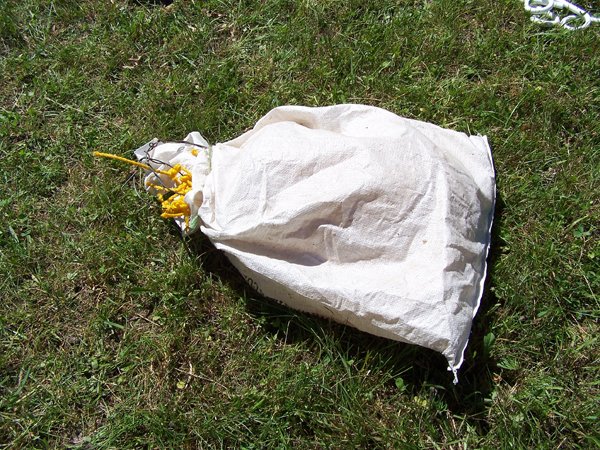 Then we took down the Circus tent. I sat and coiled dozens of lengths of rope and stored the ropes in bags.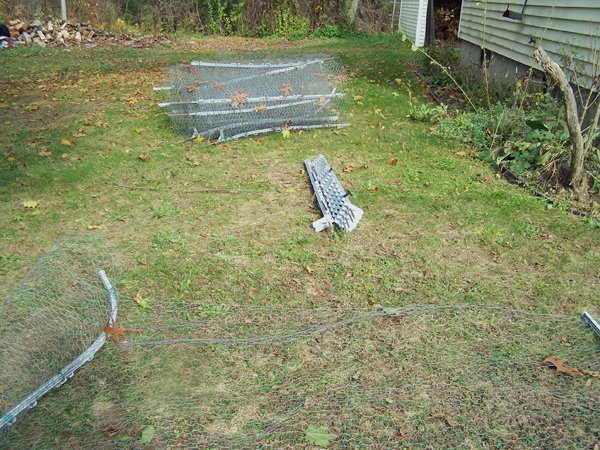 I dragged the PVC poles from the Circus Tent over to the front yard for repair. Then we rolled up the sides of the pen and took them to the front yard for repair.
Then I started repairing the numbers and rope markers on the Circus Tent poles. They had faded after several years use.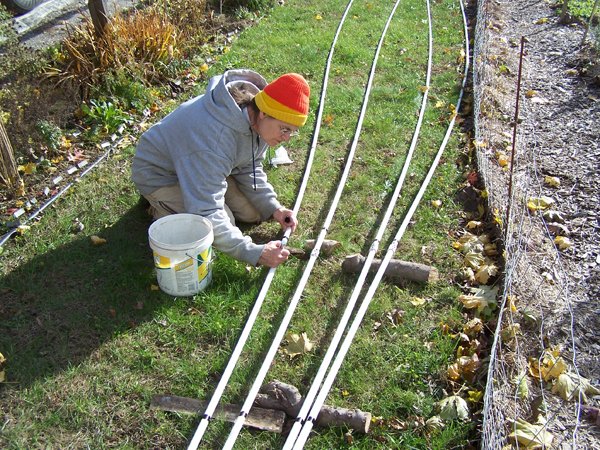 Once I'd written/drawn them on, I sprayed them with acrylic to preserve them.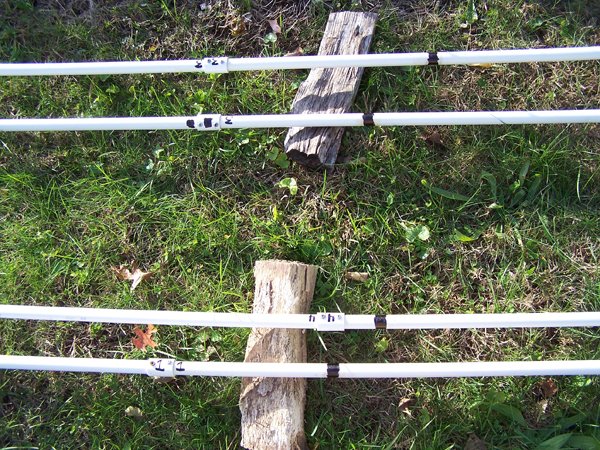 I propped them up on wood to keep the grass from being glued to them.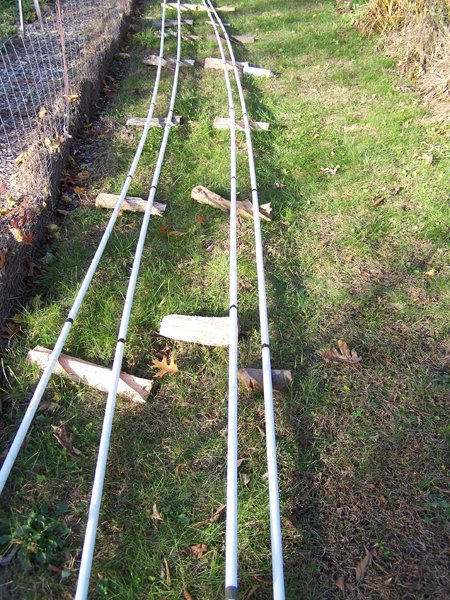 It took about 15 mins for them to dry.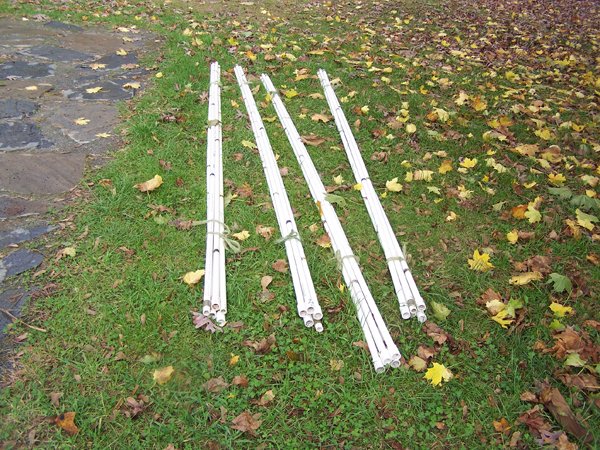 Then we took them apart and bundled each length together. That was all I got done that day.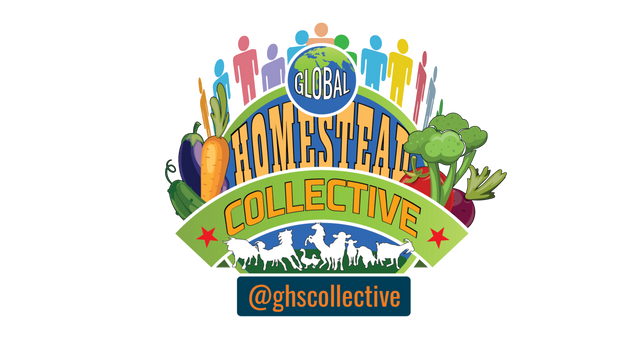 Join Us on Discord. https://discord.gg/hPJs5Rb