Around the Yard - March 15, 2020 @goldenoakfarm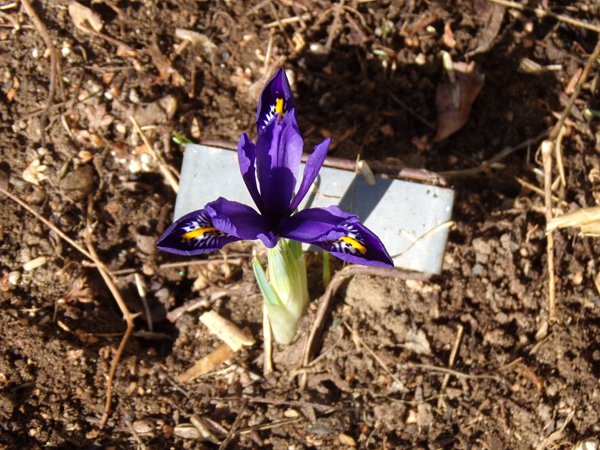 On Sunday morning my husband saw this Iris reticulata in the East Shed garden. I didn't remember ever planting any in that garden. I looked it up, and no, I never have.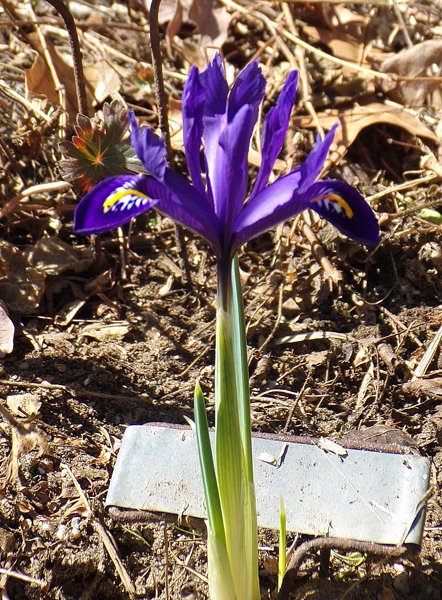 I did plant some in the South garden a couple years back, but they had all died, or at least, didn't come up last year. But that was on the other side of the house…. So this was a nice surprise.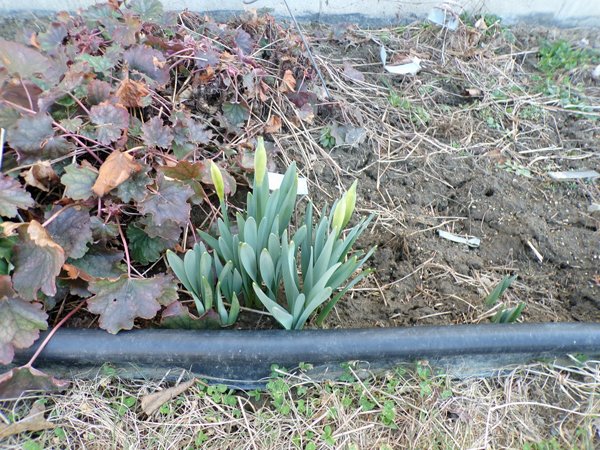 After seed starting my intern and I went to look around the yard. These are the daffodils in the West Herb garden. There had been 1 bud when I last looked. This side of the house has always been the last to have bulbs come up. But not this year. I don't have daffodil buds anywhere else in the yard, so far.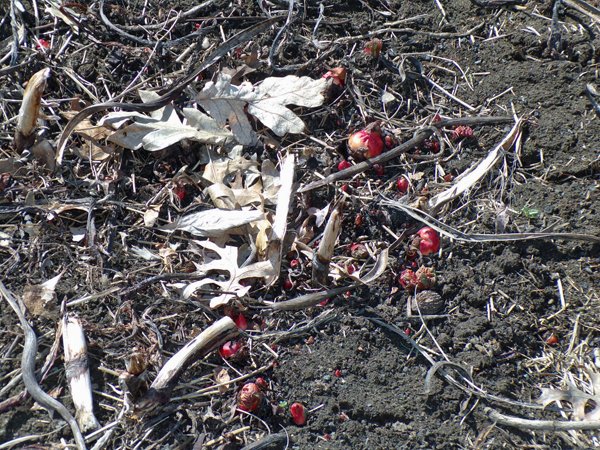 The garlic was up about 6" and so were the shallots in the Small garden. We looked in the Big garden and the rhubarb had appeared.
There seems to be many good spots of tiny wildflower leaves on the drainfield. But there are a lot of bare spots where the seed washed or was blown away. I am hoping some of the later sprouting seed will fill these holes.
In the New Herb garden it looks like I lost my Clary sage. Jury's still out on the santolina and lavender. But the echinacea paradoxa survived this winter, another Zone 5 – 6 plant in Zone 4.
The hyssop was just starting leaves but I lost all the snapdragons. One of them had grown for 2 years….
The East side lilacs had swollen buds, and the forsythia will flower in the next couple weeks I think. The saucer magnolia has had swollen buds since November. I hope they will open….
So that's where the gardens are in mid March on the farm.