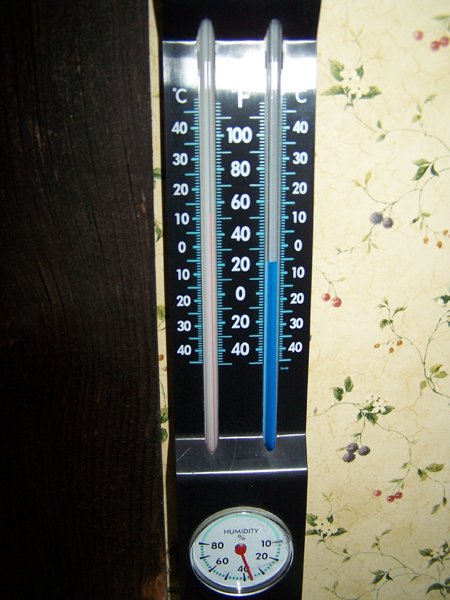 It was cold in the house when I got up this morning. I'd not checked what the forecasted temp for the night was and had only had 1 stove going and it had gone out. So first thing was to get the window shades up so the sun could heat the house and get the upstairs stove going.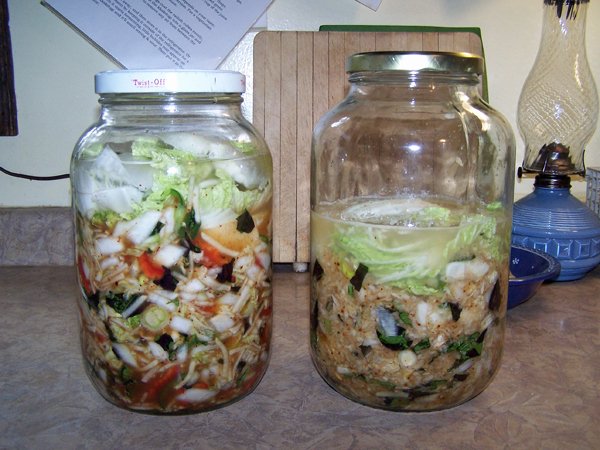 Napa cabbage, left, and Korean radish, right, kimchi
Last Friday my helper friend and I made Napa cabbage kimchi and Korean radish kimchi. I checked the jars and it's time to move them into the fridge. As we'd made gallon jars of it, the jars will have to go into the downstairs fridge. So I will take some out to put in quart jars for up here.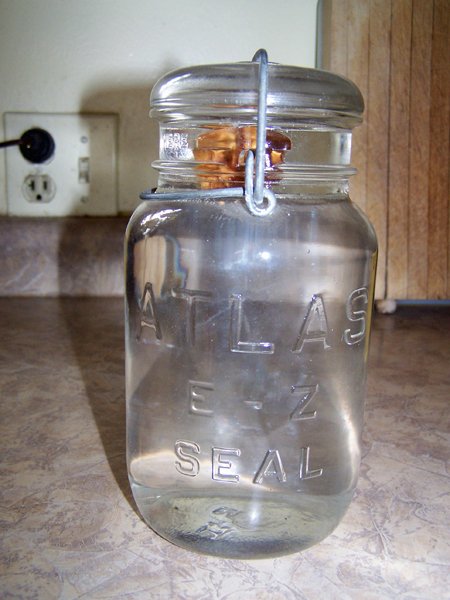 Yesterday I started a bit of a sore throat so I started making ginger water from my ginger I stored in alcohol. I'm also doing fire cider I made, elderberry, and zinc.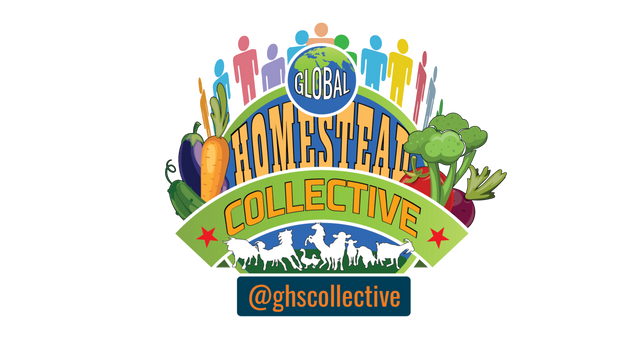 Join Us on Discord. https://discord.gg/hPJs5Rb