Part One: Plant Home Reassignment
---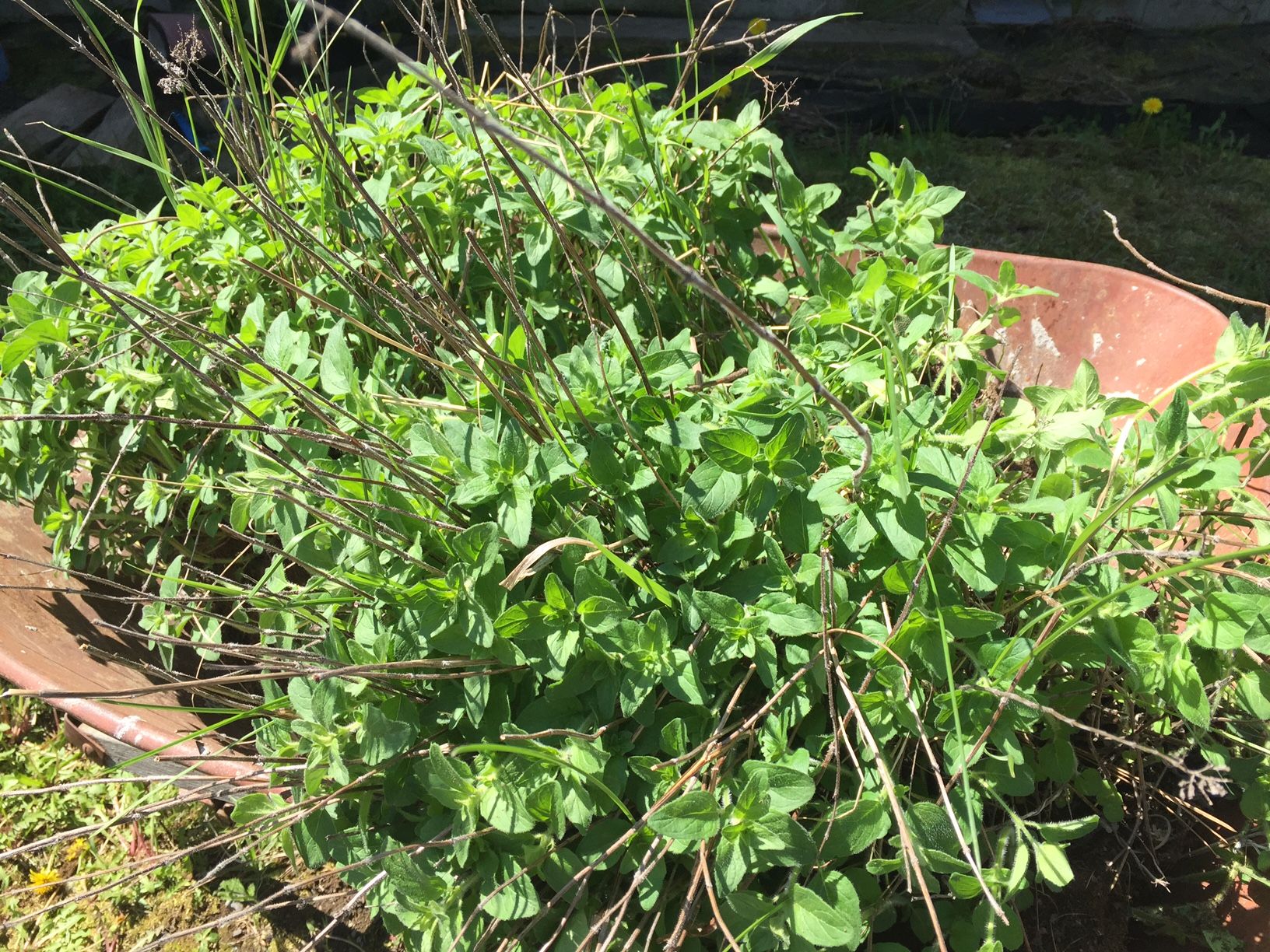 On the north side of my house a rather decrepit, unfinished herb garden has been sadly hanging out for the last eight years or so. The garden itself is comprised of 4 boxes that have a myriad of different herbs growing in them and the centerpiece of the once beautiful yard art is a fountain that we made when the kids were toddlers. We molded the water feature out of cement and our babies little handprints are pressed into the top of the fountain. It is definitely a special keepsake piece of art.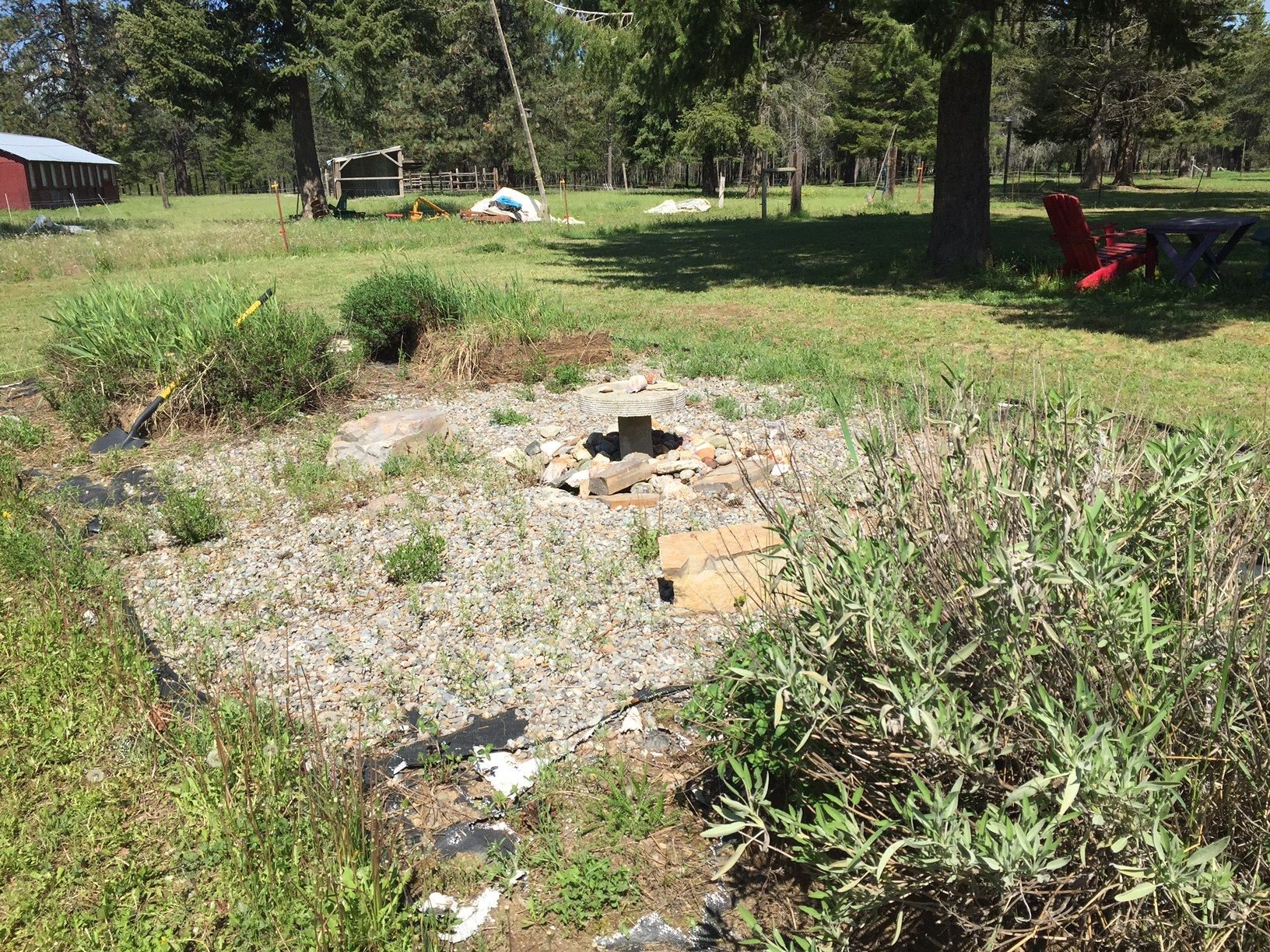 Ugh, my construction site is mega-messy...sad face.
However, I am going to be building a gargantuan family room off of the front of my house, and the herb garden is right in the way of the future family room's footprint, so it has to be relocated. I really should have had all of the plants in their new abodes in the ground sooner than the end of May, but honestly I'm lucky I'm even getting to it now.
The garden relocation project has four steps:
1. Relocate the herbs
2. Relocate the fountain
3. Remove the boxes and their soil
4. Clean up remaining gravel and weedblock
If only the workload was as short and concise as the to do list!
---
Today, I managed to get most of the herbs moved in between teaching school and planting my big garden. Last year we built the outdoor oven, and my plan is to relocate all of the kitchen herbs over and around that little edifice. My idea behind that reasoning was that I could just pluck some oregano and throw it on my pizza as needed. Seems legit.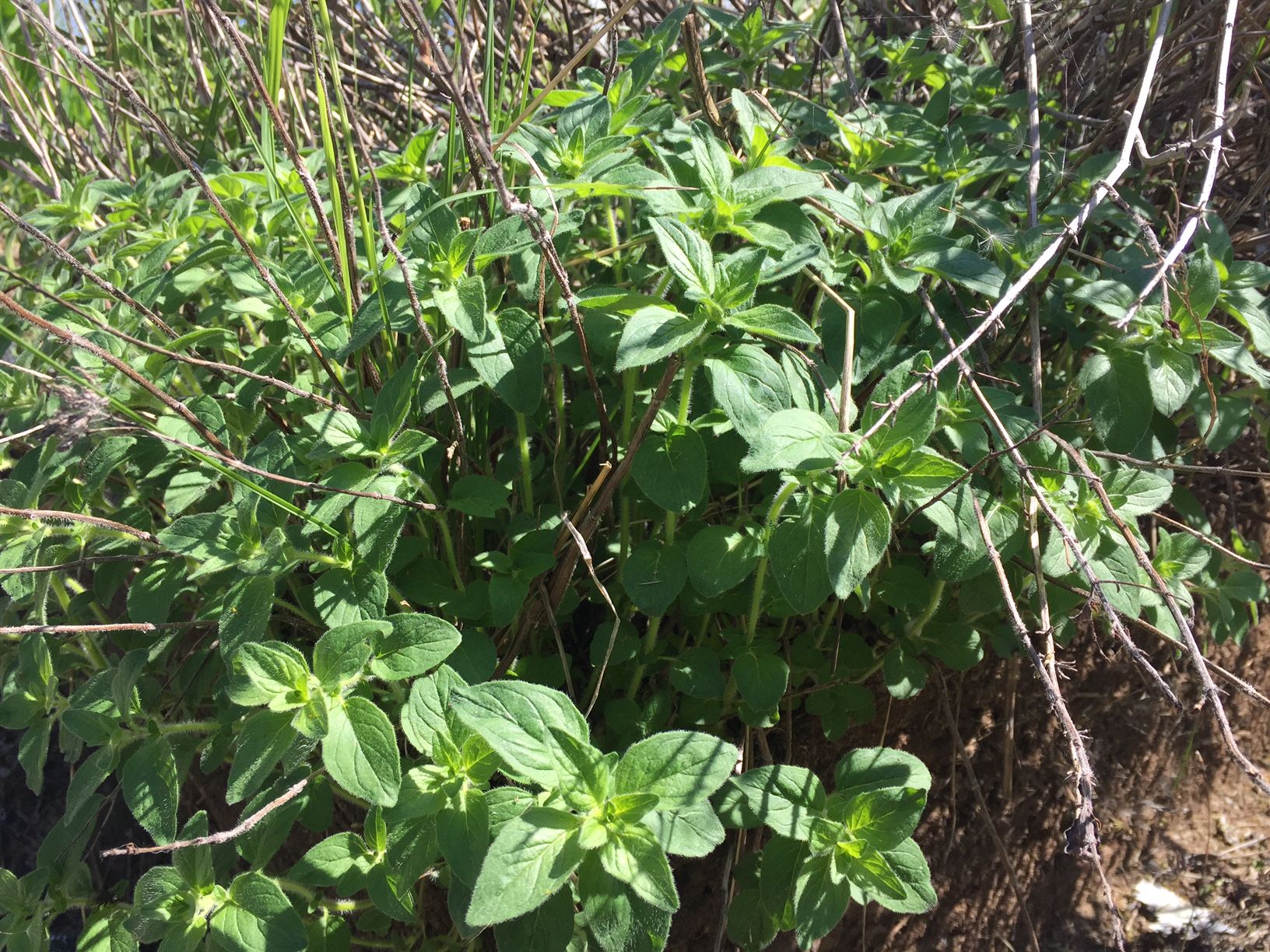 With that thought in my brain and some Beastie Boys on my portable speaker, I proceeded to remove the oregano from its home. I kinda felt like that person that enforces imminent domain, but when it comes to plants on my farm I guess I am the arbiter of the greater good. (Shivers)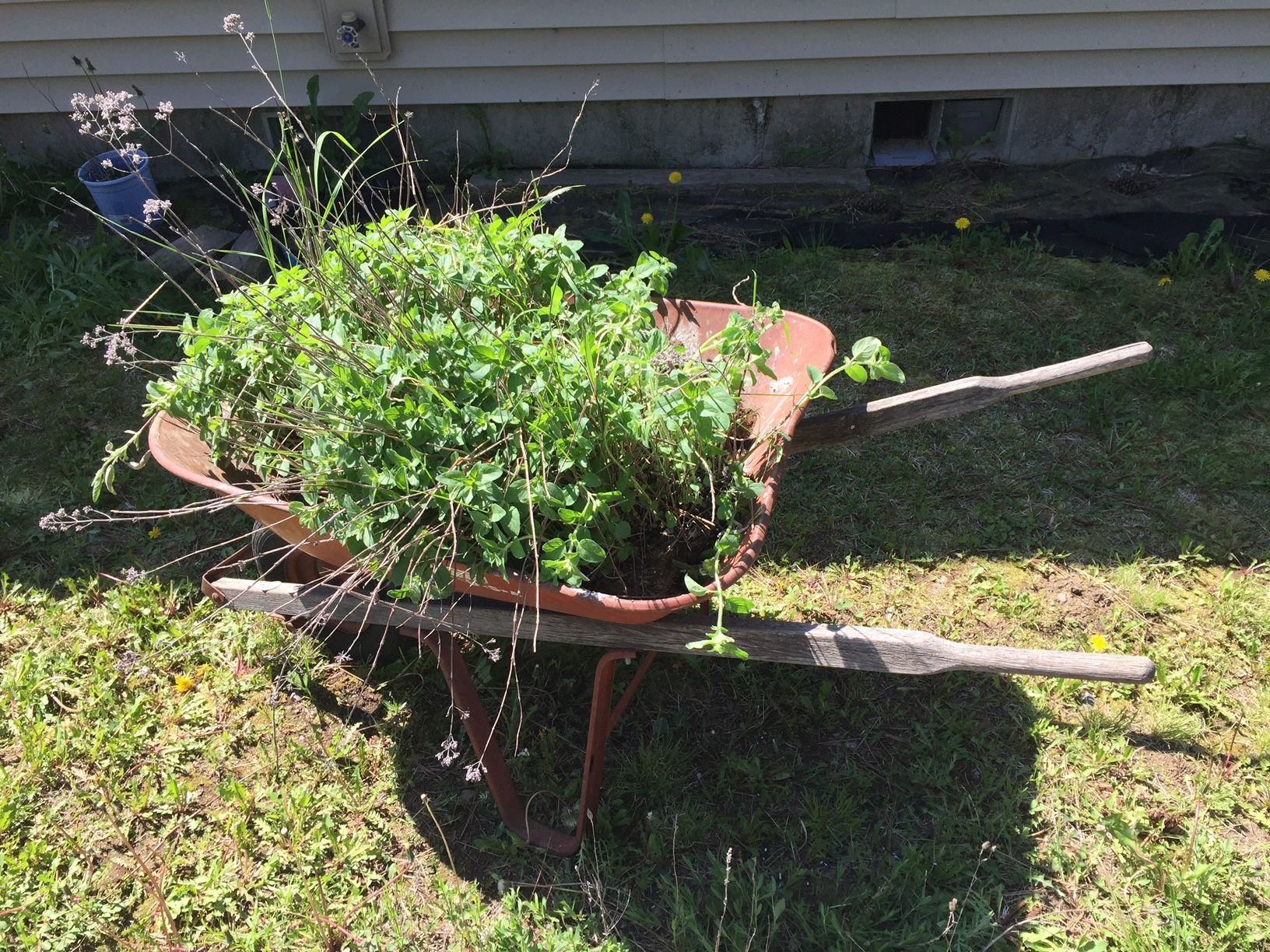 Soon I had three big oregano plants filling the barrow of my wheelbarrow, and let me tell ya, that payload smelled a lot better than what I usually haul around in that thing, for some strange reason I am craving Italian food for dinner...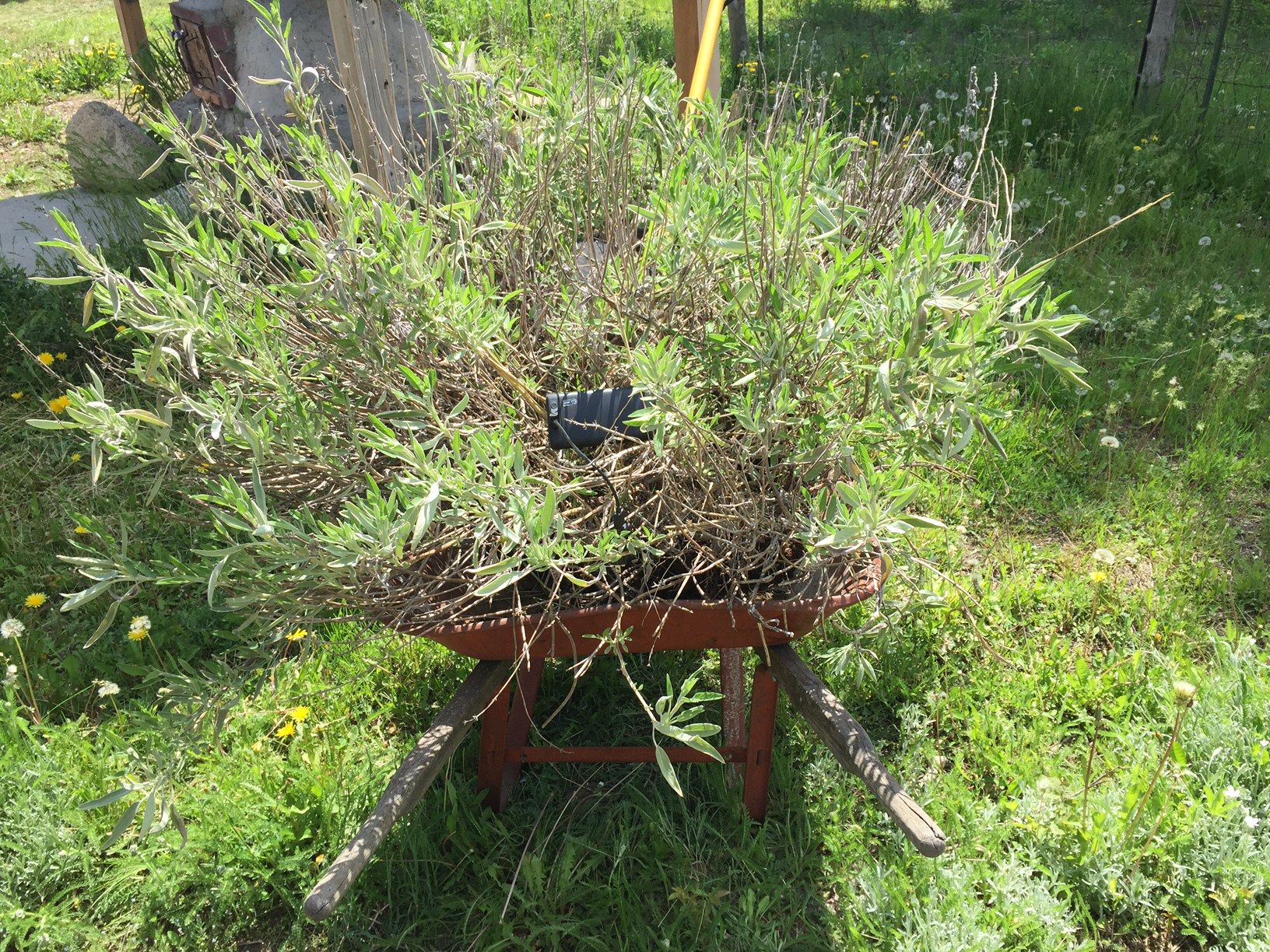 The portable speaker was just chilling in a sage hammock for reasons
Next was the sage plants. My sage plants came with the farm, and they are at least forty years old and have been moved at least three times. I really need to propagate babies off of the old beastie, but just look at its craggy awesomeness! I love antiques anyway, and this sage is well used on chicken and pumpkin dishes, so I totally handled it with care.
The final plant I moved today was my itty bitty thyme plant. A couple of winters ago we had no snow and sub zero temps for a spell and it killed my old thyme. Heh. Anyway, I had to buy a new plant at a nursery, which is horrid for me as I usually acquire cuttings from people that have plants that have made it through the gauntlet that is our North Idaho climate. I have to say though, that this particular thyme plant made it through the winter unscathed, so we'll see how it fares this summer!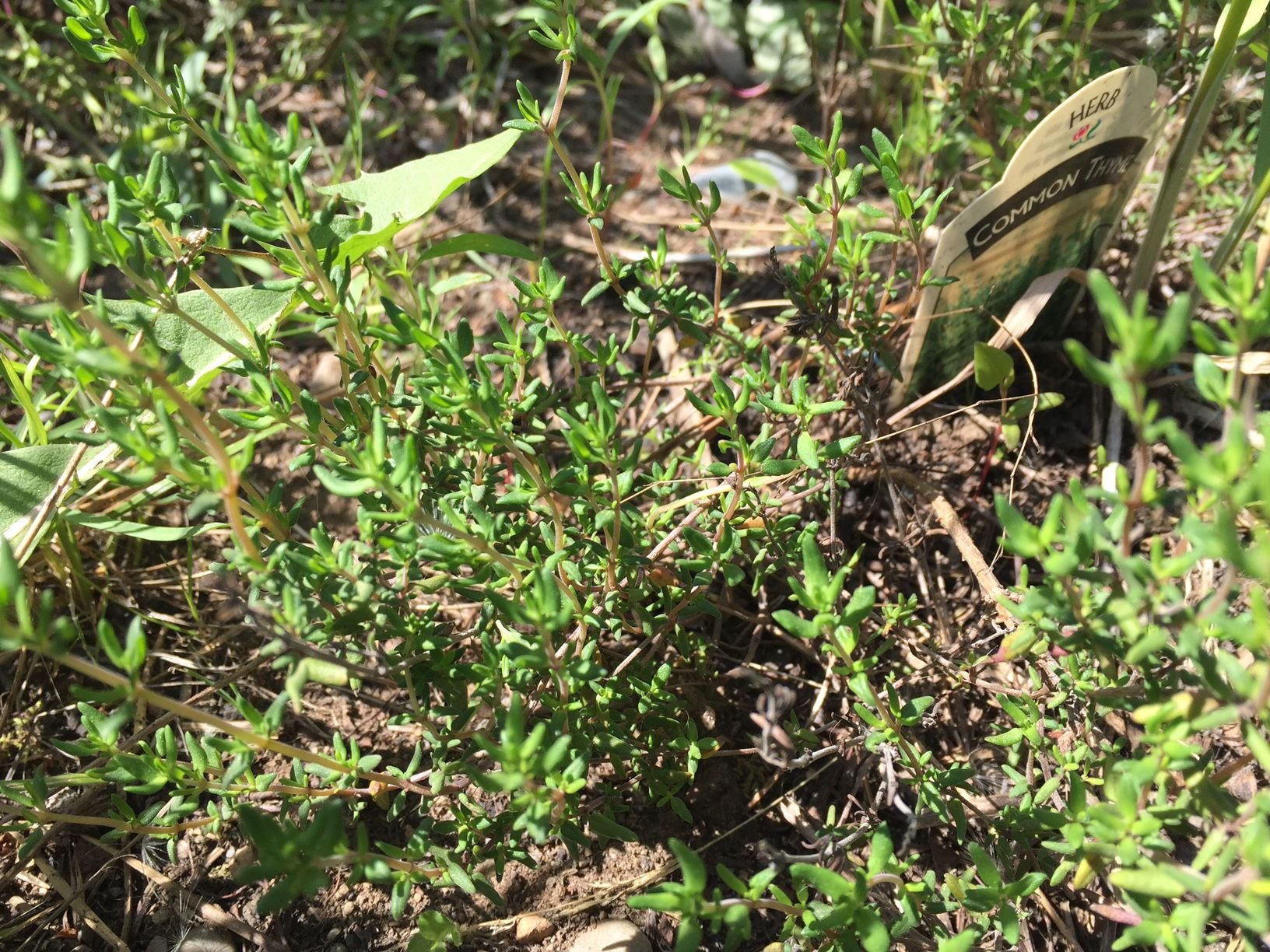 Before you could say Two Herbalists In A Toyota Tacoma I had those plants securely ensconced into their new homes next to the outdoor oven. A few moments later water was liberally applied, and I am thankful that I got the job done. The poor things, especially the thyme are going through a bit of transplant shock, but I figured it was better to get them moved on a partly cloudy day in the seventies versus what is coming down the weather pipe, eighties and sun.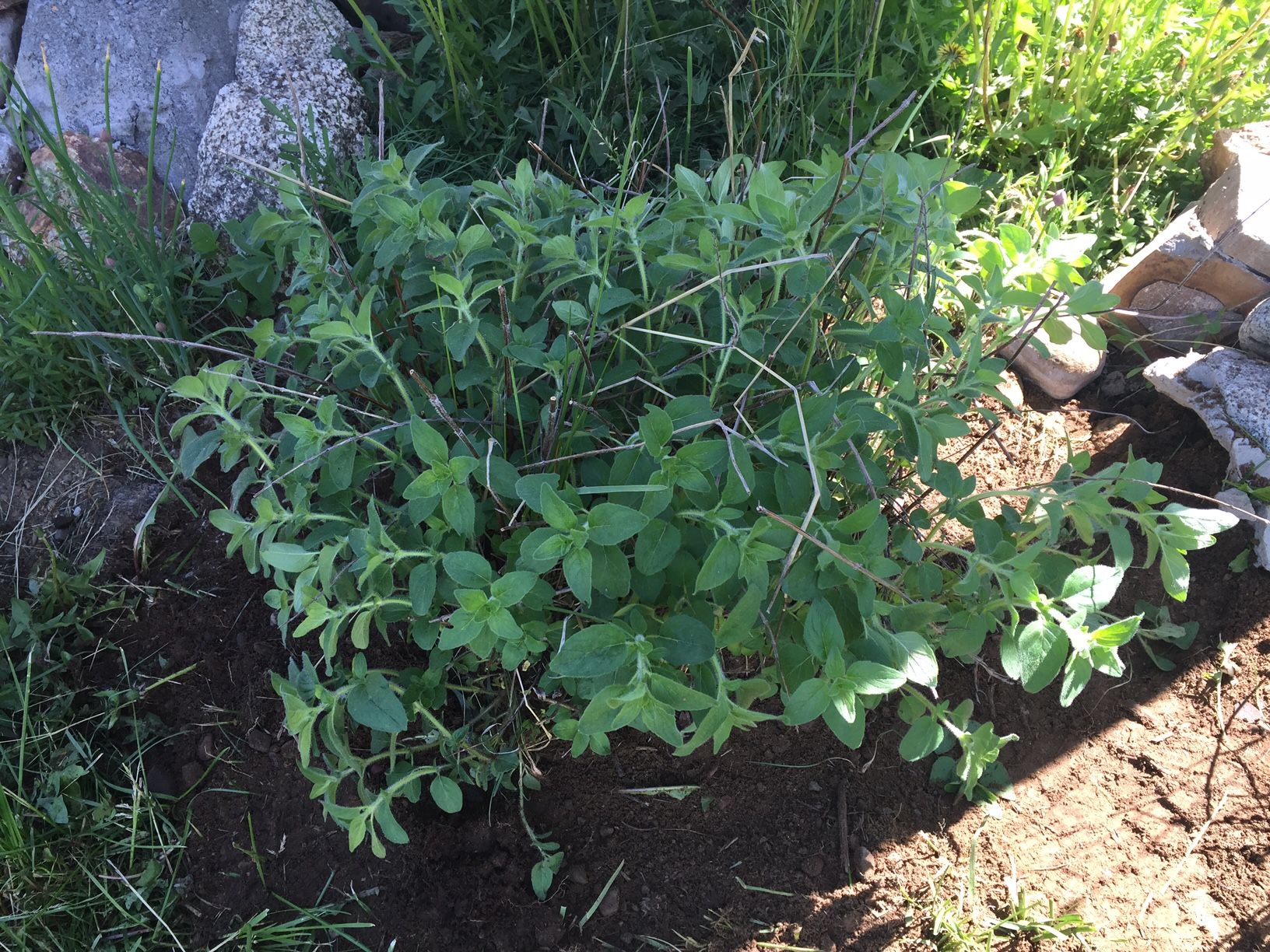 And that my friends is phase one almost finished of this particular project. I just have a couple of hyssop, some iris', and a horseradish plant left to move. The next section is even more labor intrusive as I have to excavate a three by four foot hole in the yard for the fountain to live in, along with moving all of the rocks that make up the darn thing. I suppose the only bonus about this project is that I don't need to sign up for a gym membership in order to have summer arms and legs, my farm fitness regimen is whipping me back into shape quick fast and in a hurry!
---
And as always, all of the images in this post were taken on the author's she dropped me in the compost pile again iPhone.
---
Want to read more @Generikat posts?
---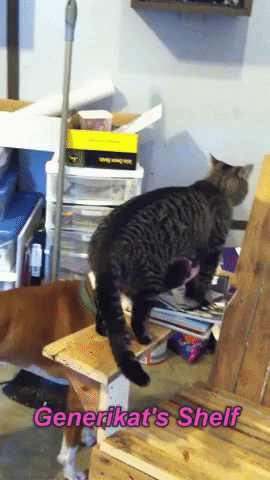 Click Here!