This is my first SteemPeak post and I like it.
My mom started using it before and she liked it too. But since there are no number of words counting how many words were typed, she had to copy and paste it in Busy.
Well, there is a counter for how many minutes it takes to read a post. I'm not sure if Mom likes that.
looks at Mom, Mom shakes head
I guess not.
My First Garden Harvest
Yaay I get to harvest tomatoes and jalapenos this time.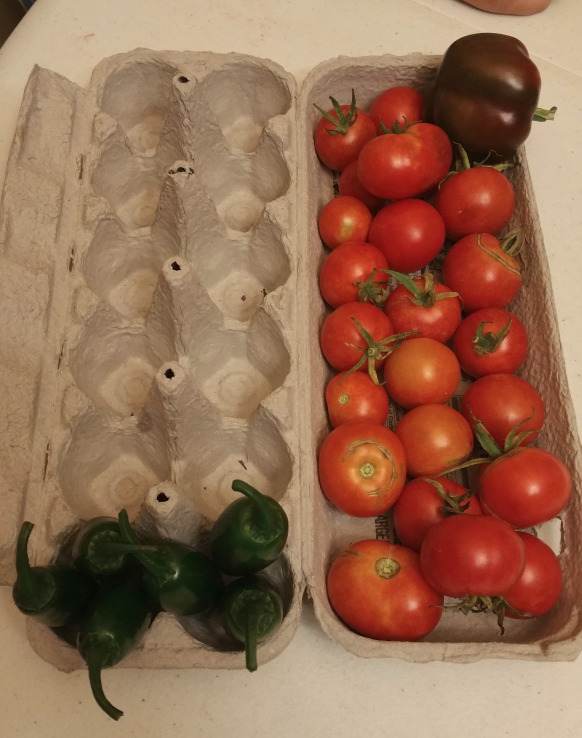 Last time, my mom and dad would always pick the tomatoes after checking on the chickens.
This time, I was checking on the ladies and got eggs. I got in and told Mom that there's a lot of ripe tomatoes and asked her if I can harvest them this time. She said yes! I grabbed an egg carton.
Preparing for Garden Photo Shoot
This is my sister and I arranging the tomatoes and jalapenos.
The first layout was the tomatoes in each egg slot. But there's more than 12 tomatoes so I decided we need to move them to the flap.
It's a lot of tomatoes and there were some that I didn't get because they had worm holes so I gave them to the chickens.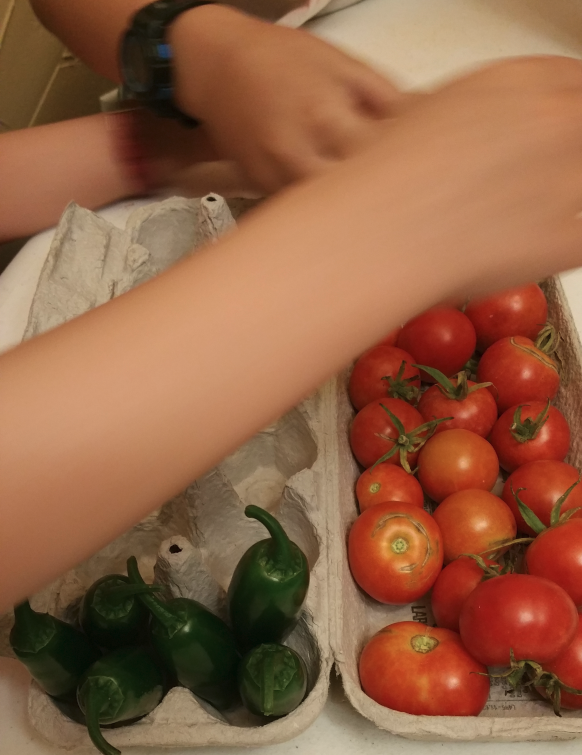 Finally, it's the last tomato my sister moved back in the egg slots. I moved them back to the other side.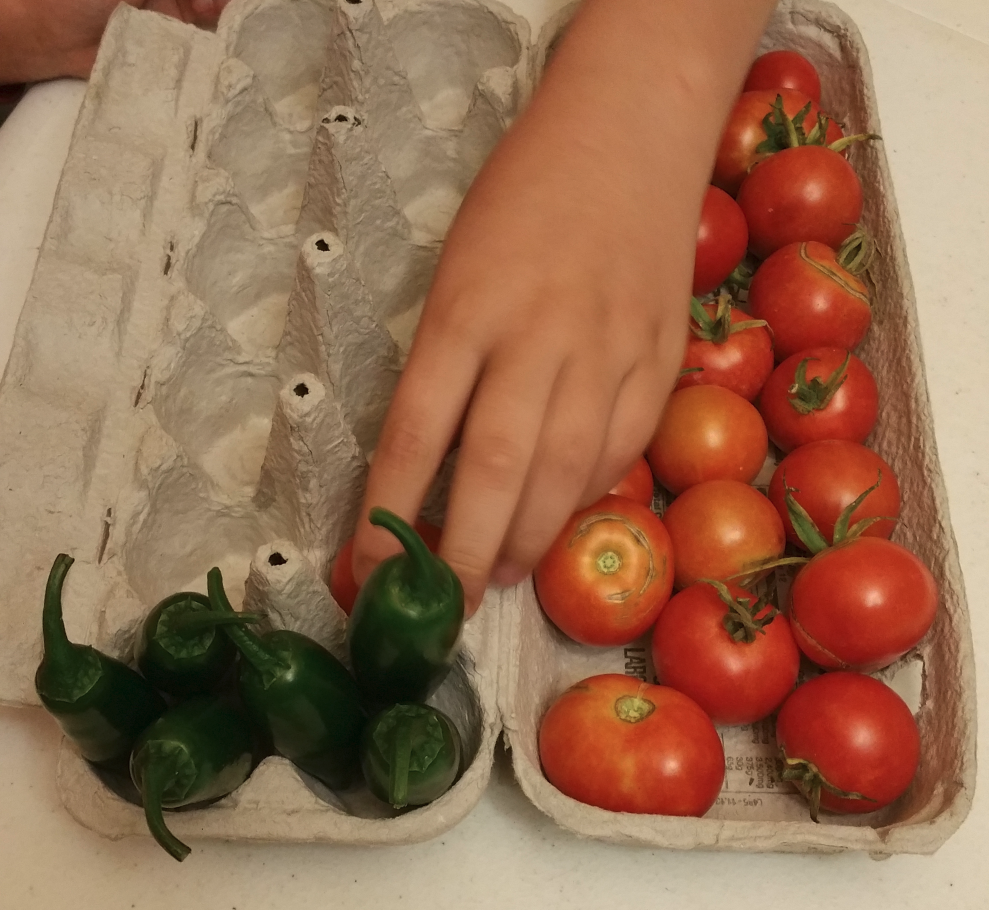 My little brother had the bell pepper so we put that there too. It looked like a chocolate bell pepper.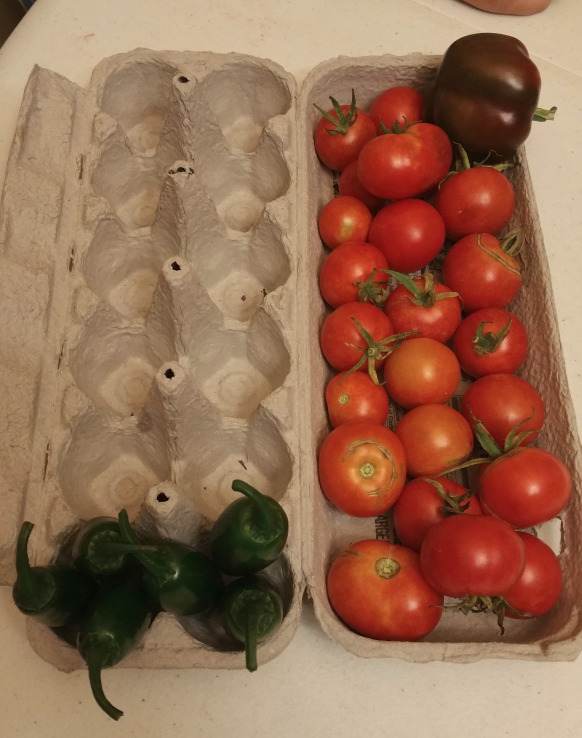 I'm glad I picked the tomatoes. Because it rained the day after. If we left the tomatoes on the vine, they'd be cracked badly.