(To see the videos that correspond to this blog go to my website here: https://fixedbydoc.com/2019/02/23/snow-snow-snow-and-a-bobcat or scroll to the bottom to see one edited version. Otherwise enjoy the pictures)
We have got nearly 16 feet of snow this year according to the news and lots more coming. And we have run out of space to put what we got currently! So we bartered a bobcat with a friend and made room.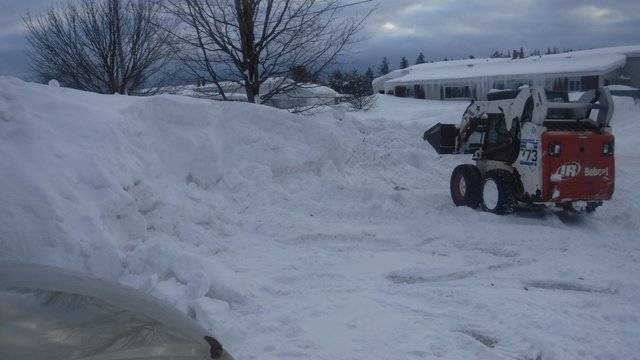 But first I own a duplex and rent one side out. My tenants just happen to be roofers and in winter clear roofs of snow for a living. SOOOO of course before we bobcat away the snow on the ground we barter a reduced rent for a cleared roof 😉
This is the snow from the roof...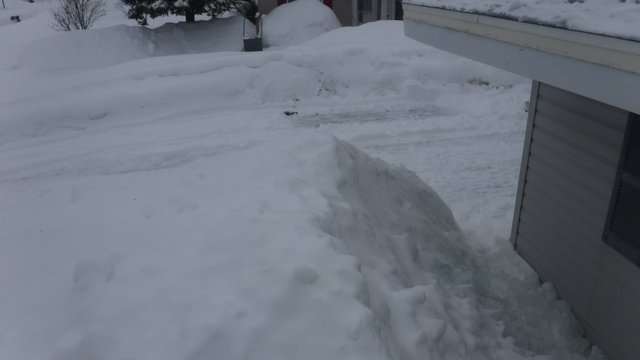 (see video for roof stuff)
Then my friend with access to the bobcat needs a way to get it. SOOOO I bartered transportation of the bobcat for clearing of my snow. He intends to use the machine to move his snow as well and make some money in the neighborhood by doing other peoples driveways like mine. But he needed to get it here first.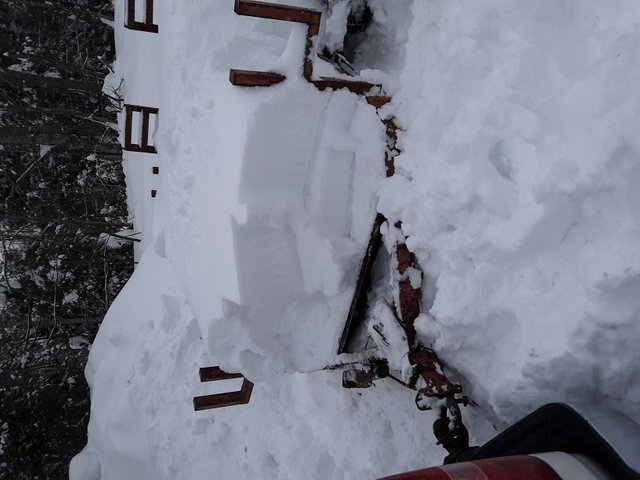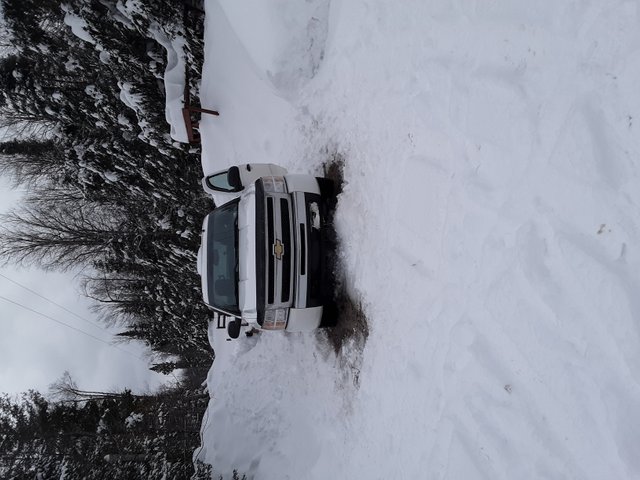 My truck couldn't pull the trailer for the bobcat out of the snow bank so we used the bobcat… (see video clip at end)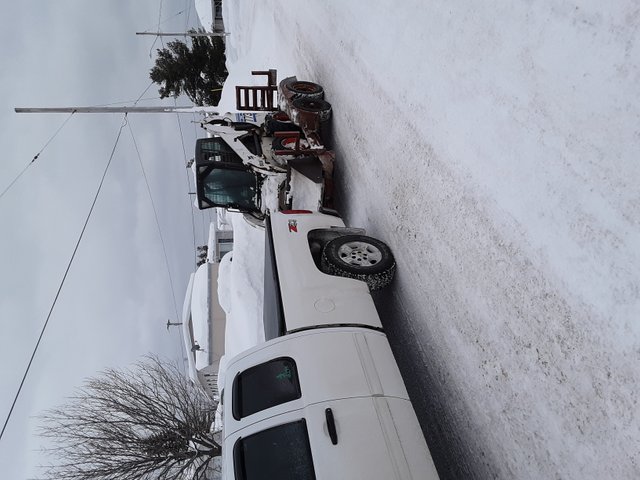 First we cleared a path through the middle of the yard between my duplexes to make room. After months of plowing the driveways the snow builds up on the edges and never makes it to the center.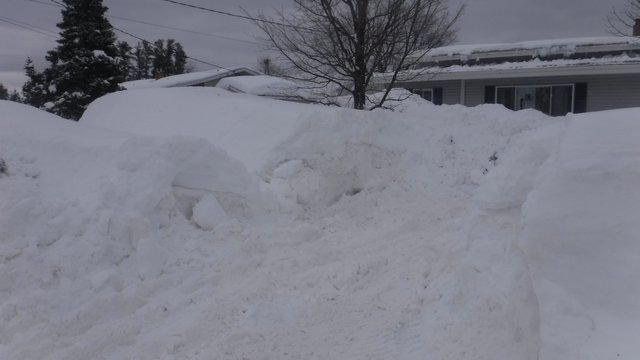 Then we re-stack the snow in higher piles so we can fit more. Followed by removing the snow from driveway and piling it up in the yard. Mount SnowDoc?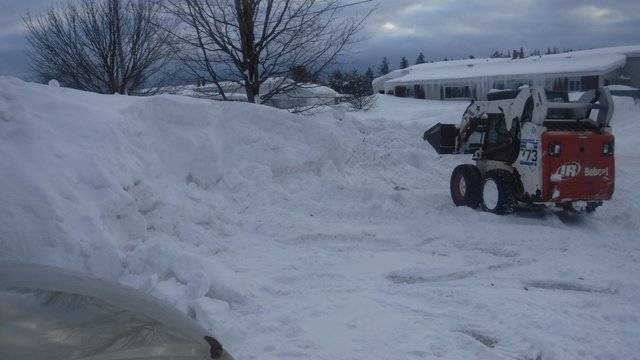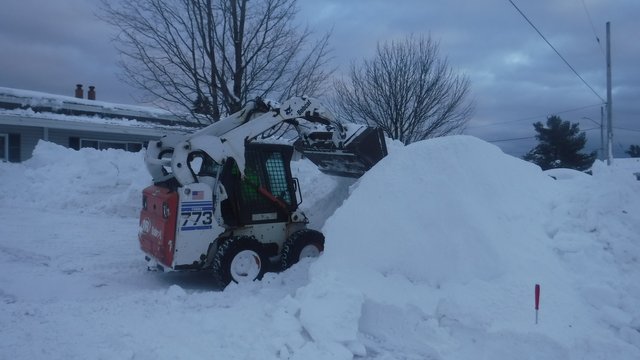 After hours of hard work, James working the bobcat and me watching and directing 😉 we finally finished!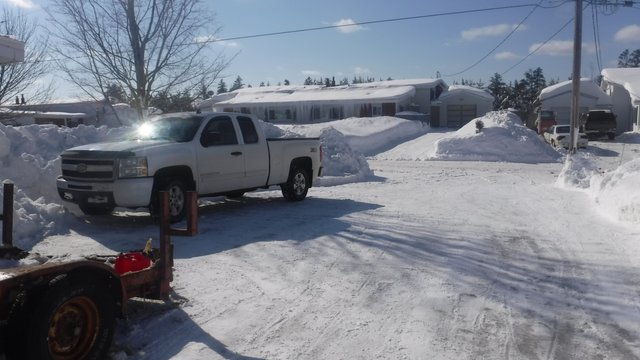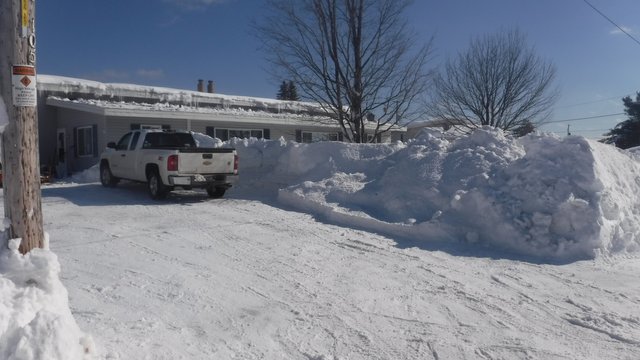 Only to have it snow another 5 inches the next day! and another 12 the news is calling for this weekend!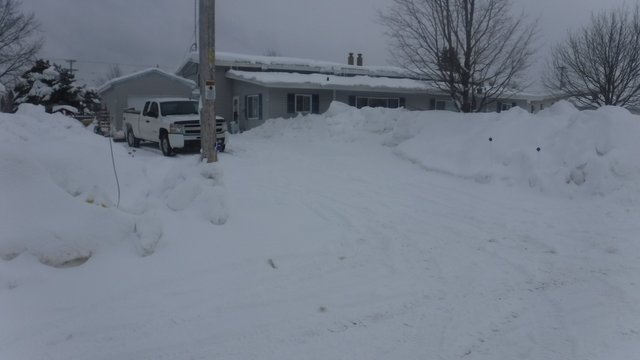 Good thing we got this all done when we did. Now we can put all the new snow where the old snow was 🙂
Here the video clips!

Brought to you by: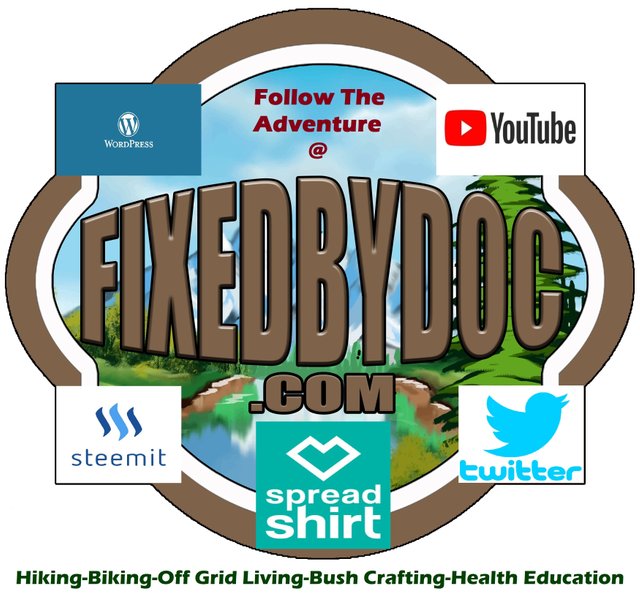 Like FixedByDoc and want to show support? You can by visiting the online FixedByDoc Store and finding that perfect something to show how much you enjoy following the adventure!
Great products like these and more are found right here:
https://shop.spreadshirt.com/FixedByDoc/?page=3