It saddens my heart when things like these happen on my farm but what can I do, most of them are not in my control
My visit to my farm today was not a happy one. One getting to the farm, the first thing i saw was a dead kid goat on the floor. I don't know what could have caused the death but i am sure I would have rather had the kid goat not die than to investigate the cause of the death. Well I cant bring the kid goat back to life.
R.I.P Young One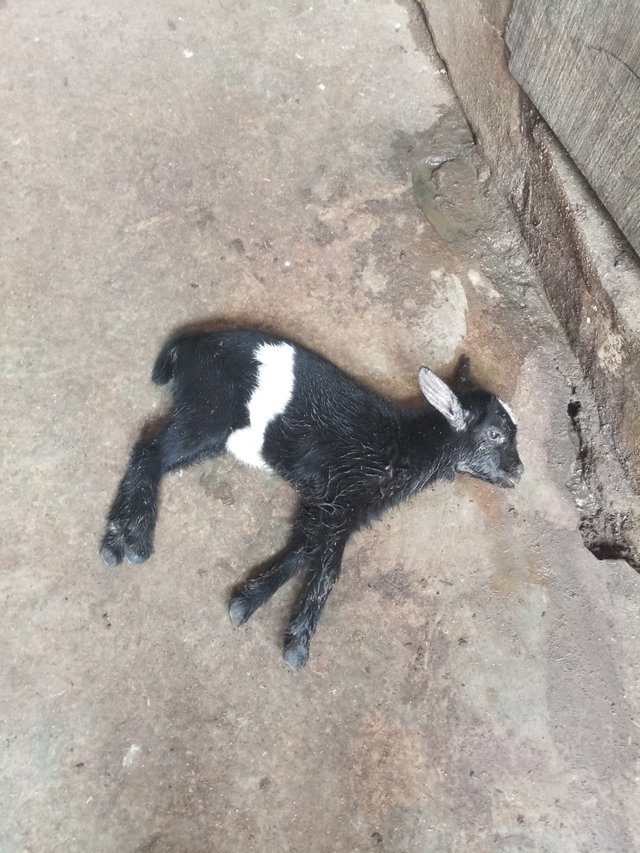 I just found it lying on the ground.
Another tragedy is that of a piglet that was born weak. Its mum which is the sow bore 6 piglets and lost one, 4 are alive an healthy but this particular one had a weak limb I guess and couldn't stand up like the rest of it's mate. I tried to help it get up but it couldn't. This is very bad for him because he will not be able to feed like the rest of them and might end of dead.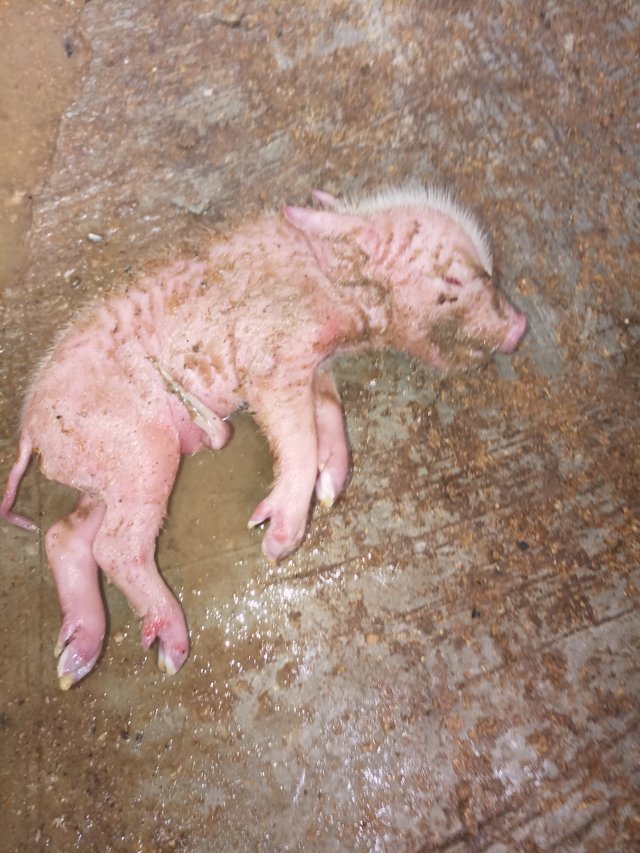 Even if it survives, it is sure going to look thin.
The last one was the ewe that got stock wandering around. A pig in the pen was the one that destroyed that particular place with the hope of getting out. I guess it stopped because it was getting injured already as the nails which were used to hold the door were exposed already. The Ewe was so unlucky to go through the dangerous place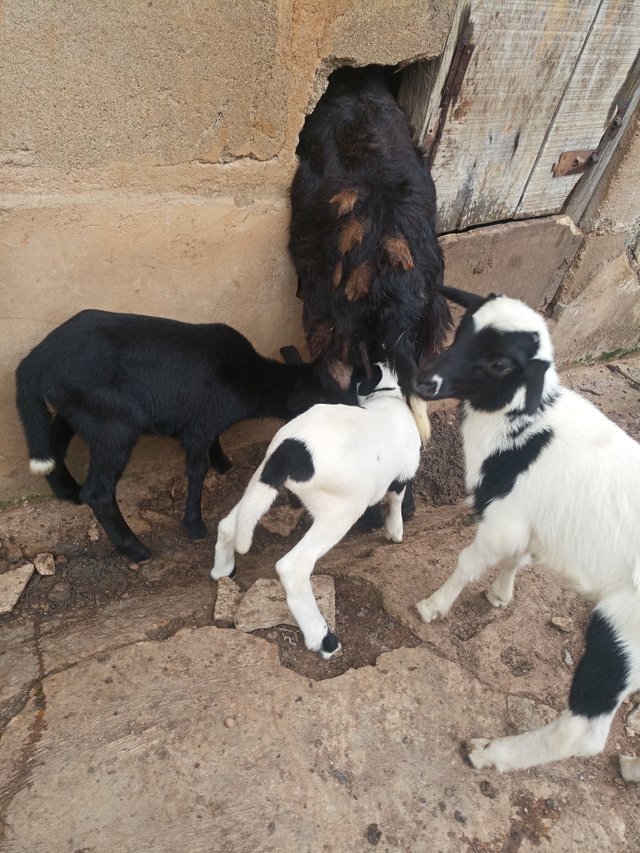 The funniest thing is that its kids were still trying to feed off it, not knowing that she was stuck.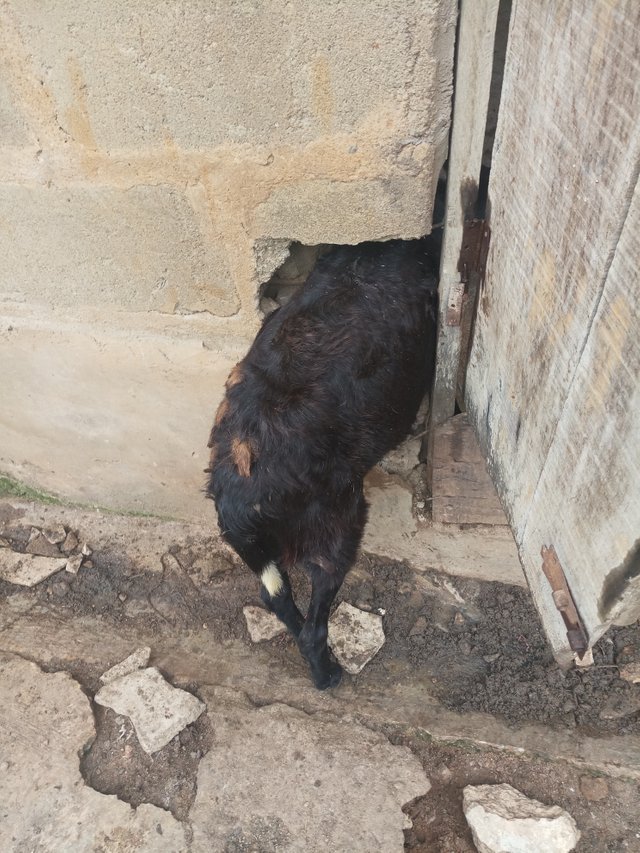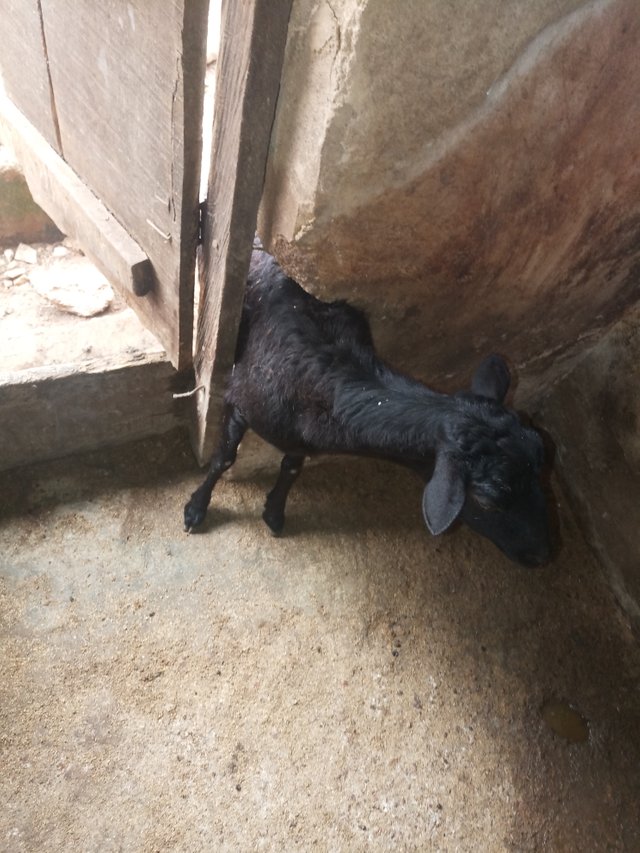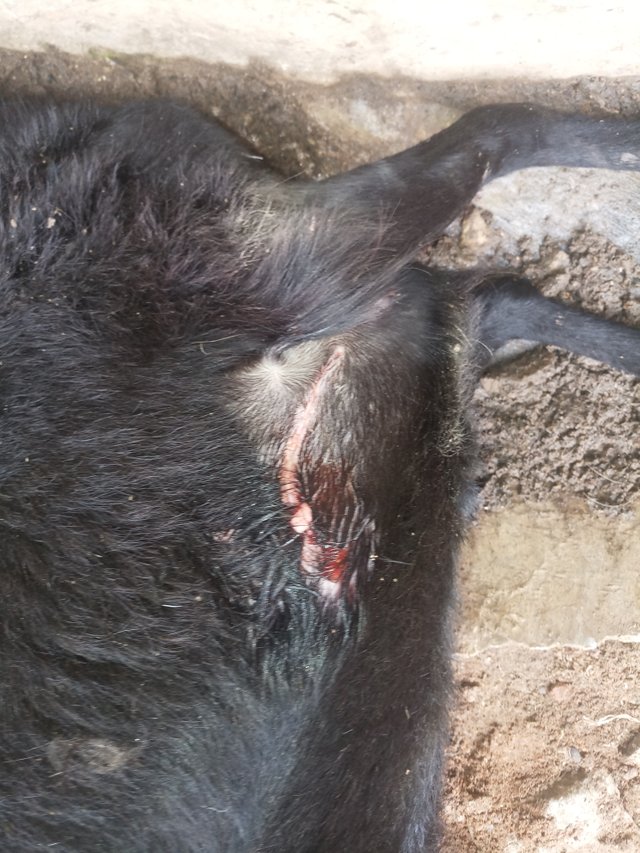 Though i was successful in letting it off but the damage was done already.
This is really sad for me and I am not happy.
Thanks for taking your time to read this.