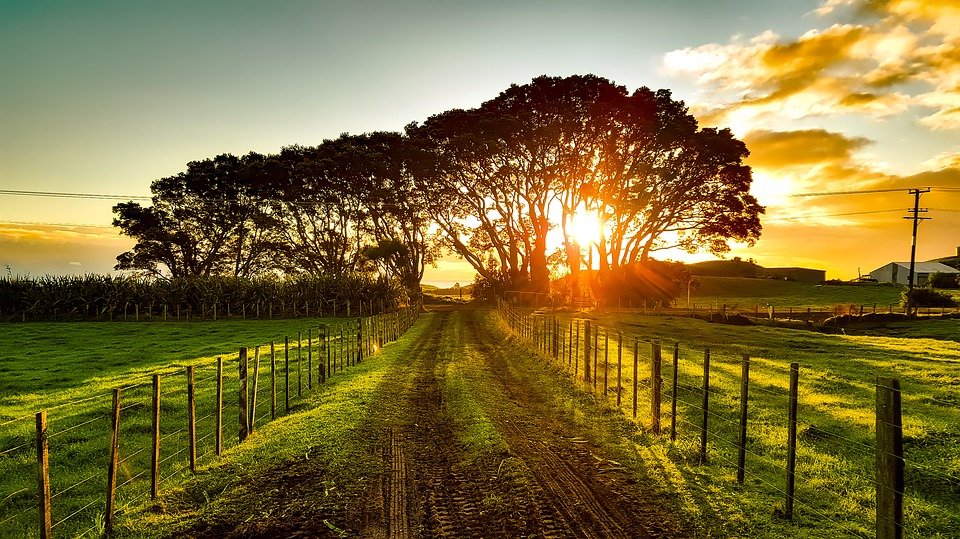 Picture Source
Was looking for some information on Bartering in NZ was going to do a post on Bartering but it's not really big here apart for in schools, and mates helping each other out, there is a reward system called Barter Rewards where you can Barter with your goods as exchange and from my understanding possibility cash also from reading their website.
While searching for what Bartering platforms are in New Zealand I came across an interesting website which was buying fresh produce straight from the farm, their are many sites like this popping up, but a lot of them have middle men, where the producer needs to pay a commission for uploading their produces which means higher costs for the end user the customer, with this site it's free for producers to upload their produce without commission costs.
For the customer it means you can get fresh product directly from the farmer that is in-season, either in your area or the other end of the island, paying freight on top of purchase which was approx $6 - $8 on light stuff depending on the weight of what you are buying.
Still being green around the feathers when it comes to Organic produces and their prices some that I thought where better priced than in the Organic stores was Organic Mulika Wheat - 2 kg, Organic Rye - 2 kg - which were $6 each (at the time of writing this post) plus freight.
Also Ducks eggs if you go to the Asian grocery's you see duck eggs and these can be quite expensive for one, so seeing Duck eggs- free range a doz for $6 the only issue was they only sold to those in their city Community which was pick-up only but did have options for finding your local Duck egg fix and another solution.
There was only 23 listings on this site, so if you live in New Zealand, a farmer with produce it might be a worth while site to check out.
If your a consumer looking for Organic products you should definitively check it out.
The website is Here
From that website I found a link to another in the Duck Eggs this is very interesting also, this one is a food coop for a certain town, so you can only buy product if you in that town, to add your products you need to close to the town and join the coop, but the idea is fabulous offering affordable fresh, spray free products to the community to promote healthy eating and creating your own community economic system.
If you live up North of the North Island or just want a noisy Here's the website
Many fresh produce in New Zealand goes over seas meaning that we don't even get the chance to even buy 1st grade produce, we get the left overs after the overseas company's, restaurants this is especially true when it comes to Strawberry's, If you even get a chance to buy seconds 1st grades they are expensive.
Having sites where you can buy fresh produce from the farmers is great as many of the big company's up the prices, take huge profits, the produce sits for long lengths of time, picked too early, having a choice to buy directly from the farmer cheaper, and get fresher produce is a great option to have.
Do you already buy directly from a farmer?
---
Thank you for stopping by really appreciate it, have a fabulous Day/Evening!
---