As many of you know I put up and have been trying to raise money for a tractor with a backhoe attachment for the homestead here. I have shared it as many places as I could, Although I do not share it on YouTube as my subscriber base is small. So I reached out to a friend, I thought, and a fellow veteran. I sent an e-mail asking him about helping with this and telling him to call me and I would talk to him about it and give him all the details about it and what was going on. 
Instead of doing that he just made a rant about it on YouTube on Sunday and then last night a friend messaged me and told me he was ranting about it again in his live steam. I cannot post on his comment section on YouTube as he has me blocked and/or deletes the comments I post there. So I posted this on Facebook this morning as a way to speak up about it and not let a bully get the best of me, basically defending myself. I have shared this so pretty much everyone knows who he is talking about, even though he did not mention me by name. 
My Facebook Post In Response!
 I am going to say something here and if you do not agree that is fine, you are entitled to your opinion of this and your opinion of me.
I started a go fund me page to help get a tractor with a backhoe attachment for the homestead here. I sent an e-mail to Brad, BC Truck and asked for help with this. The next day he did a rant video about it and deleted all my comments on the video and last night he did a live stream on his YouTube channel and again mentioned it.
I gave him an opportunity to call me and get all the facts on this and he did not, so he does all of this not knowing all the facts. So Here are some facts you did not know!
I was in the military for 14 years and did not get the option to retire as I was put out on a medical discharge after coming back from Iraq because had to have a knee replaced and was non-deployable at that point because of a prosthesis in my knee. I was deployed three different times to different places, not just one and done. Also, back and neck problems from rollovers while in the military. I tried to get my 20 years in to retire but was not allowed too. I tried to go to work and because of the problems I have, I could not continue to do so. In the last couple of years, I have had 3 knee revisions because of pushing the knee replacement to the limit and it failing on me, so I have to slow down or I will not have that knee for long is what my doctor told me. I would have been able to do this on my own but had to use my savings to survive for the two years I was down when I first came back from Iraq, trying to save my house and paying bills and such.
Brad, everyone knows who you are talking about because I shared this here and other places. No, you did not mention a name but it is known. As I have shared to everywhere I could. No, not on YouTube as I have very few followers and it would have been a mute thing, that is why I asked for your help, but all I get from you is the continuance of you looking down your nose at me and you thinking you are so much better than me. Thank You for kicking a fellow vet in the face while he is down as that speaks a lot to your character not only as a man, also as a fellow veteran and human being. You are exactly the reason vets and many others do not ask for help, because of the ridicule and disrespect you have shown here. When simply I can not do that, would have worked. I hope you never fall off of the high horse you are sitting on now and need help, as I will surely remember this and I will never forget. As I hope many others do not forget your condescending attitude also.
Have a great day everyone!
I know this should not really bother me but it does because something like this is the reason we lose veterans and others to the feeling of worthlessness and they think that people do not care, the sad part is most people do not care as seen by the actions in this one example. 
This is no longer about a simple GoFundMe page but the fact that people, like this person, can be so uncaring for their fellow man and so vile as to bully and destroy someone, anyone that needs help in a bad time in their life. You think of people as your friends on social media until you reach out for help and they turn on you the minute you do not help their cause or support them and ask them for their help. I hope everyone has a great day/night, whatever it is in your part of the world!  
Please Do Not Forget To Follow, Upvote And Resteem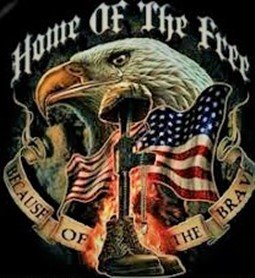 Photo From Pinterest.Com

Please Help Support Our Veterans
Delegate To The "Humvee" Bot @shadow3scalpel
!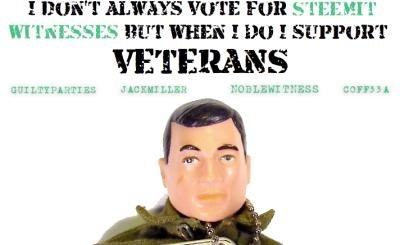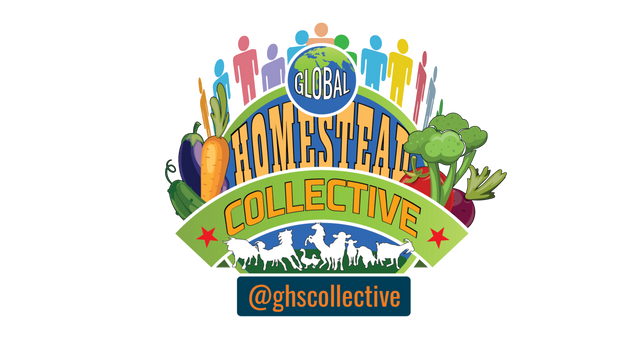 Join GHS Collective On Discord! https://discord.gg/rHFVG5K
(

)