Second Fermenting Project: Garlic Honey
---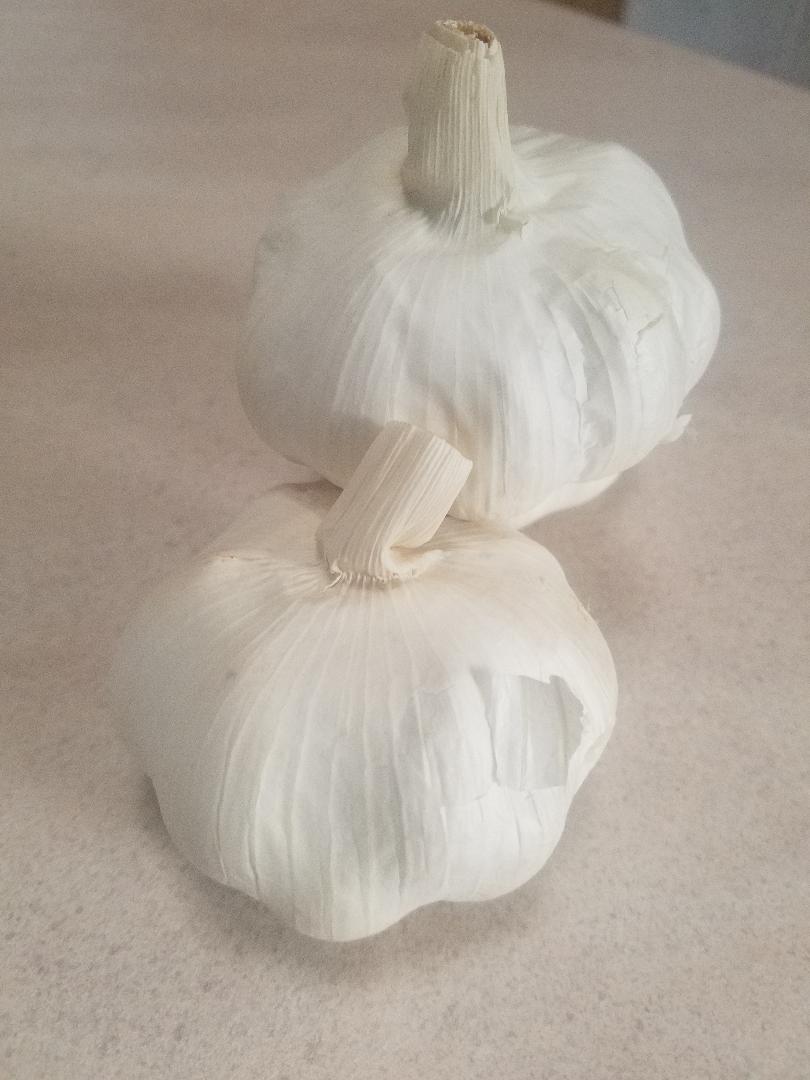 LARGE Garlic bundles
Many of you know I ventured into a new realm of preserving this week. I started the process of making my own homemade wine. I am starting slow in the fermenting area and am hoping to learn more about kefir and kombucha. Many fellow steemians rave about the benefits of both and I will be reading more about how to make them and what they're used for in the homeopathy lifestyle.
Well, onto the second fermenting process. This is an easy one... hey, if I can do it...so can you!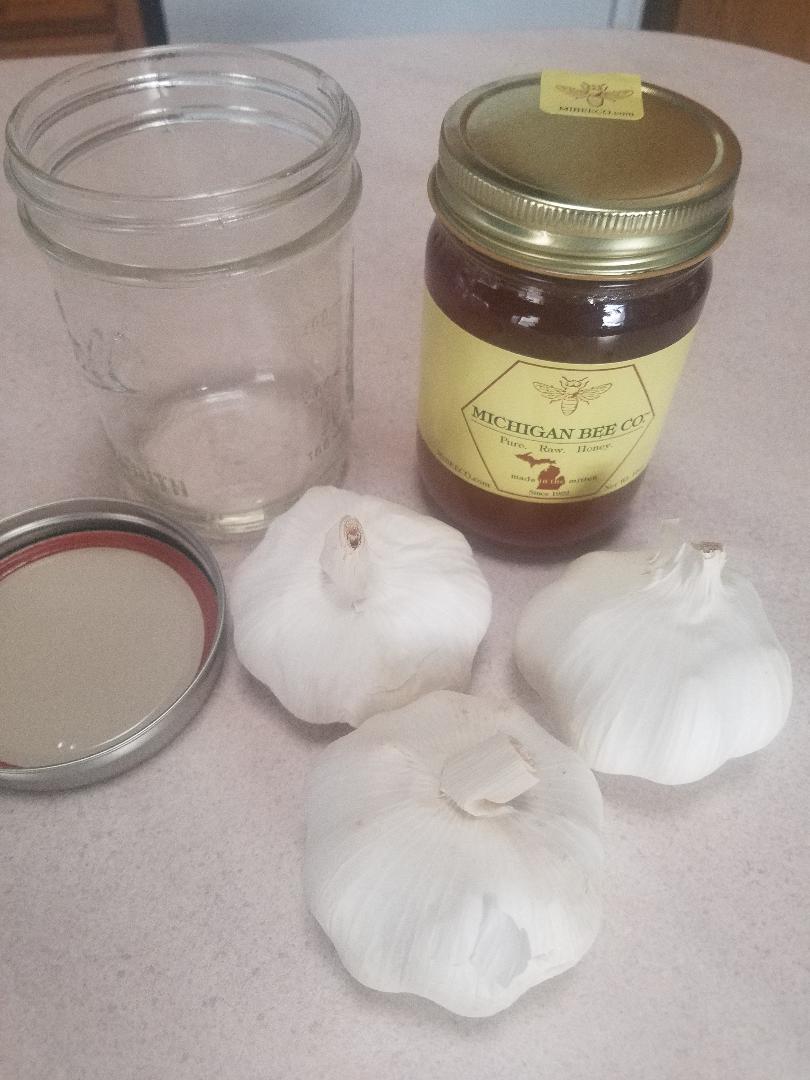 Simple ingredients- MUST use raw honey
I learned from my research that raw honey needs to be used as it has more nutrients and is NOT processed; giving you the full benefit of the honey's properties.
Raw honey purchased locally from the Michigan Bee Company...
Since 1922 Michigan Bee Co. has endeavored to provide honey in its most virtuous form. Each season our bees meander the rural areas of West Michigan sampling wildflowers such as Purple Cone Flower, Golden Rod and Clover to create this natural sweet treat. Our honey is harvested with minimal heating and no filtering to ensure the antioxidants, enzymes, vitamins and minerals remain whole. At Michigan Bee Co., we believe honey should be enjoyed just as a bee does - as Pure Raw Honey.
---
According to Gardeningknowhow...
HEALTH BENEFITS OF HONEY INFUSED GARLIC
The two ingredients together become a powerhouse to boost your immune system to fight off colds, allergies and flu. Here are health benefits of the honey and garlic. Combine the two ingredients and you've got a natural remedy to strengthen the immune system.
Honey is an antioxidant that is antibacterial and antimicrobial. It's loaded with vitamins and minerals and almost acts as a multivitamin itself. It can be used to help boost energy, boost the immune system, reduce allergies, soothe coughs, soothe sore throats, fight infections and prevent cancer.
---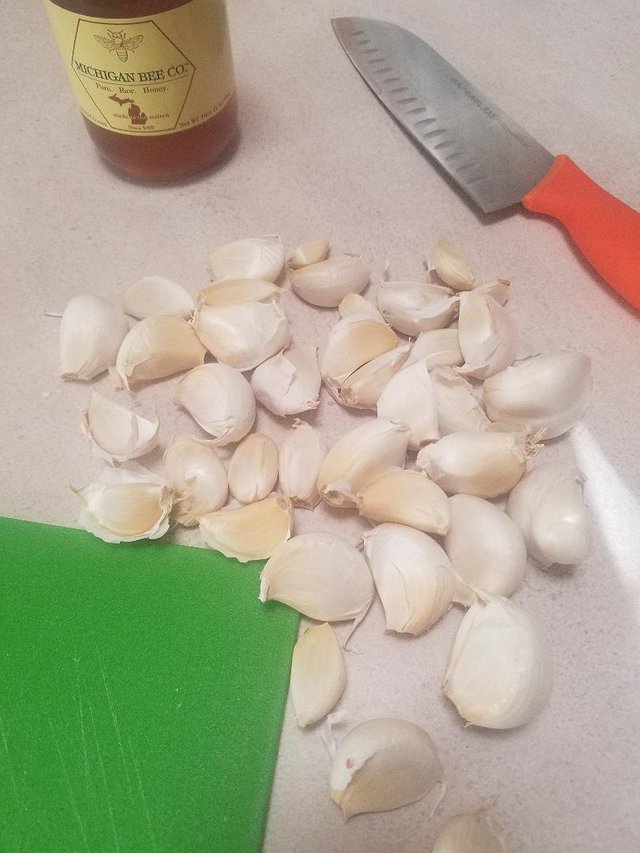 Garlic cloves cleaned and ready to go in jar. You can either leave the cloves whole or crush with the side of a knife. I choose to leave mine whole this time
---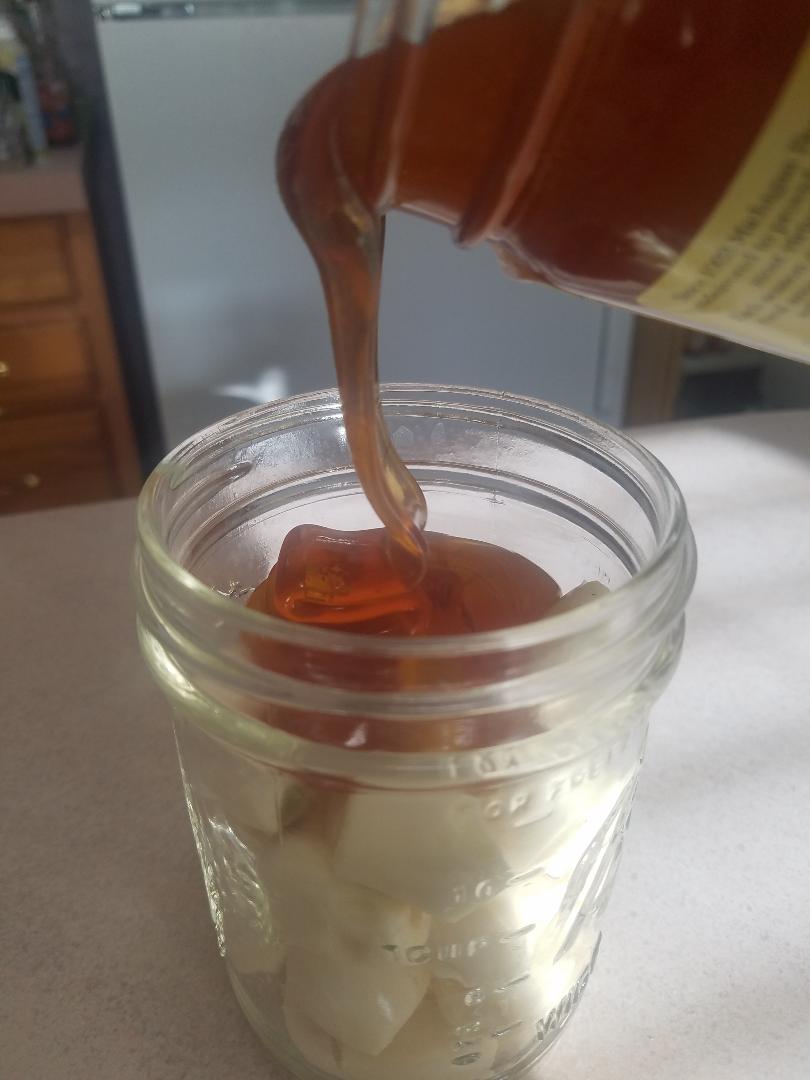 Pour honey into clean jar with 3/4 garlic filled. LEAVE space at the top

---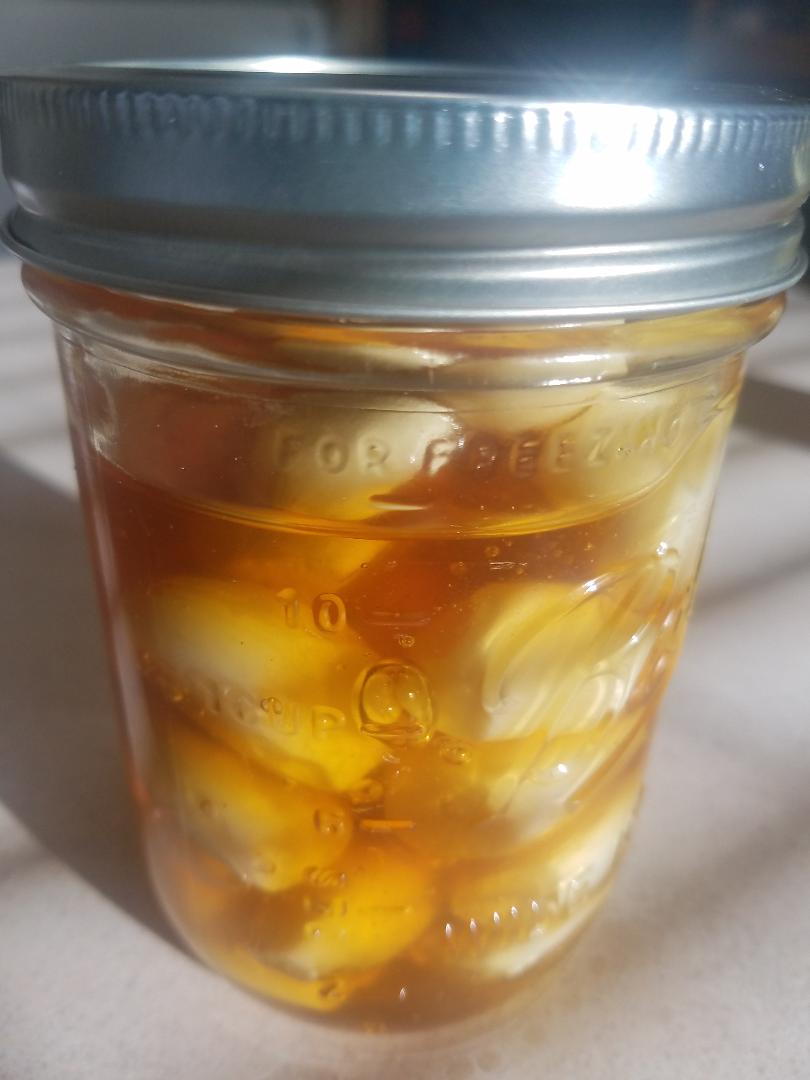 FINAL product- NEEDS to sit for 28 days. STIR daily to make sure ALL garlic remains submerged in honey. Store at room temperature but can be refrigerated also
In my research it says you can start using this mixture (taking a teaspoon daily) after a few days of sitting, but I'm holding out for the full 28 days for its full potential.
---
So what other types of fermenting are good for a beginner?
---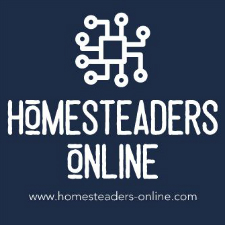 Join Link: https://discord.gg/VKCrWsS
Community Link: http://homesteaders-online.com