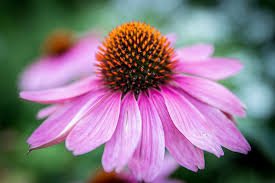 Image Source-Pixabay
---
Echinacea
---
Last week we started a seed swap in the HSO Discord community and group and I had offered up some echinacea seeds, as I had over 2k seeds sitting here and knew there was no way I would be able to use them all. So far I have had three people request some. Two people have received the seeds and the third one was mailed out yesterday.
Well, in my search for continuing healthier lifestyle, I have echinacea in the herb and flower garden area and am anxiously awaited for the cold be done and the last frost to be gone so my little herbs and flowers can start blooming. But in my impatience, I had gone to a health food store about an hour away from our home two weeks ago when we went out to dinner to celebrate some steemit successes.
I picked up some 400mg Echinacea capsules because the bottle advertised for good immune health. Well, with winter here and the flu bug running rampant; I figured, why not.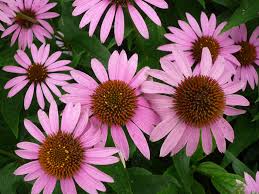 Image Source- maxpixel
---
Health Benefits of Echinacea
Immune booster
Potential cold prevention
Shortens cold symptoms
Can be used topically for sores, wounds and skin problems
Stomach acid issues (GERD)
For nausea
One thing that provoked me further to buy the capsules was that you are able to open them up and use the echinacea powder in your tea(s). While standing in the store, I searched online for safety precautions, spoke with the sales person and was feeling confident this would be beneficial to try.
When I made my weekly herbal tea batch over the weekend, I added one capsule to the steeping tea.
I am all for building up my immune system. Even though I don't work outside the house, I still go out in public on occasion and I have no desire to get sick. So if taking a capsule a day, or adding the echinacea powder inside a capsule to my tea mixture will help, then I'm all for it.
---
I still have about 1200 seeds left- not that I am doing a precise count, they are so small and my vision is so bad, but I am planning on sprouting about two more dozen seeds soon. I have four seedlings from last year that grew but never actually matured and produced flowers to use; so I am hoping this spring and summer they will take off.

---
Healthy2018 Update On Hubby's Health
---
GREAT JOB- WE DID IT!
---
Last month we had learned from a routine wellness check that my husband's cholesterol was OUT OF CONTROL. I set to changing our menu plan, diet, exercise and other ways (added a cholesterol lowering prescription) to lower his ticking time bomb.
Well last week he went to the doctor for another blood draw to check his cholesterol levels. And much to our relief I got news today that his cholesterol has dropped from over 400 to a nice 176.
His triglycerides AND his overall cholesterol were both 176. His doctor chuckled a little and said in all his years, he's never had a patient come out with the same number for both.
No matter, relief washed over me and tonight as a celebratory dinner I am making him his favorite Mediterranean meal- what I like to call Mediterranean Pasta Goulash.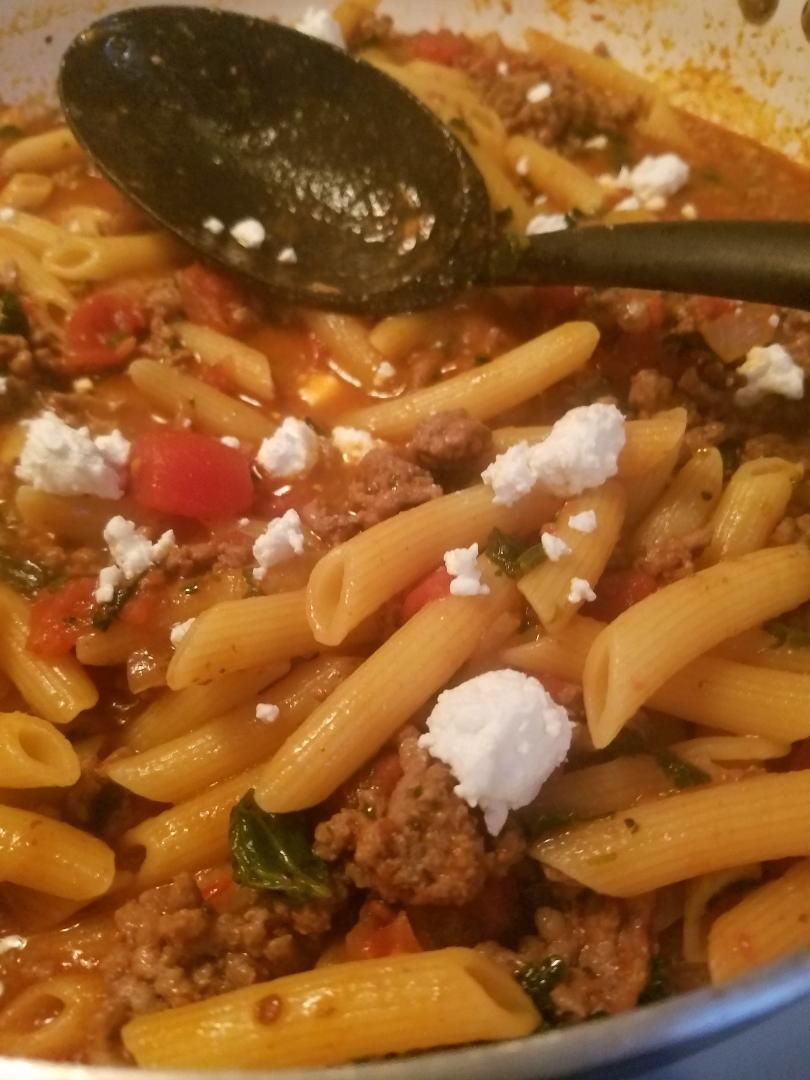 1-lb lean ground beef or ground lamb
1 can low sodium beef or chicken broth
1 can diced tomatoes
1/2 onion diced
2 cloves garlic- diced/chopped finely
1/2 tsp cumin
1/2 tsp allspice
1/2 tsp cinnamon
1/2 tsp oregano
1/4 cup frozen spinach- thawed and squeezed of moisture/water
1 cup penne pasta (uncooked)
Feta cheese
salt and pepper to taste
Brown meat, onions and garlic
Add broth, tomatoes, all spices and pasta. Let simmer in a low rolling bowl until pasta is cooked to preferred firmness. Toss in spinach and stir. Just before serving sprinkle Feta Cheese on top and season with salt & pepper.
---
---
So now my next goal in his cholesterol fiasco is to get the number down more, have him off the prescribed medications and to continue eating healthy. With spring and summer getting ready to knock on our door here, I know we will get outside more frequently for exercise.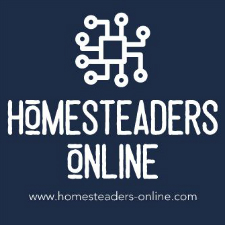 Join Link: https://discord.gg/VKCrWsS
Community Link: http://homesteaders-online.com