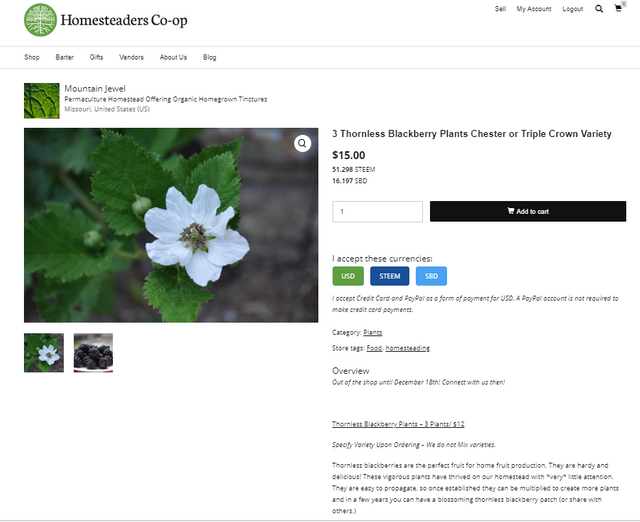 Homesteaders Co-op - Product Review
3 Thornless Blackberry Plants
Sold by @MountainJewel
https://homesteaderscoop.com/
The @homesteaderscoop is a community-powered international marketplace for buying and selling sustainable, handmade goods using STEEM and SBD. From handmade clothing, jewelry and decorations to natural medicine, seeds and honey, the @homesteaderscoop is a growing market full of ethical and conscious crafts.
On February 1, 2019, I decided to place an order for 3 Thornless Blackberry Plants of the Chester or Triple Crown variety. They were sold by @mountainjewel in his @homesteaderscoop shop which you can find in the link below.
https://homesteaderscoop.com/store/mountain-jewel/
I was attracted to purchasing this product through @homesteaderscoop instead of any other online marketplace or plant store, because the @homesteaderscoop is an authentic, STEEM-grown community of people providing quality products and it's something that truly deserves the support.
The product arrived on February 4th as you can see below. It was incredibly fast shipping by @mountainjewel!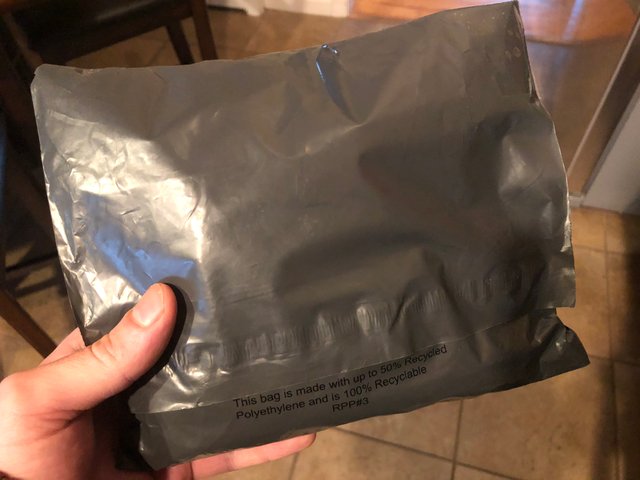 The plants were shipped bare root and arrived as a root mass with a short stalk attached. They were packed in a plastic bag filled with organic wood shavings to keep the roots moist.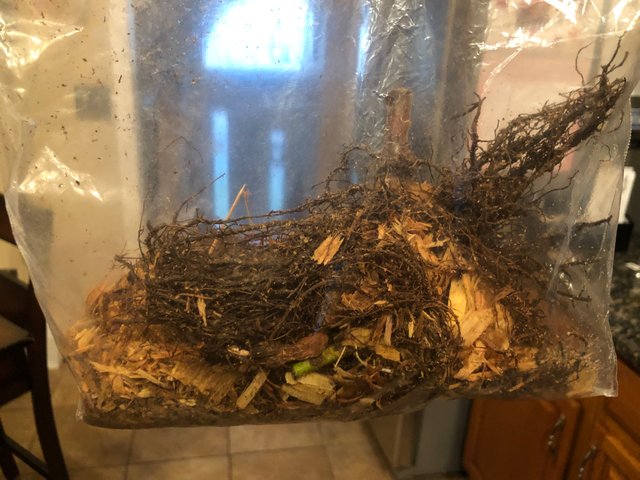 This is my first time buying a blackberry plant like this, but as you can see in the photo below, I think these had some healthy roots.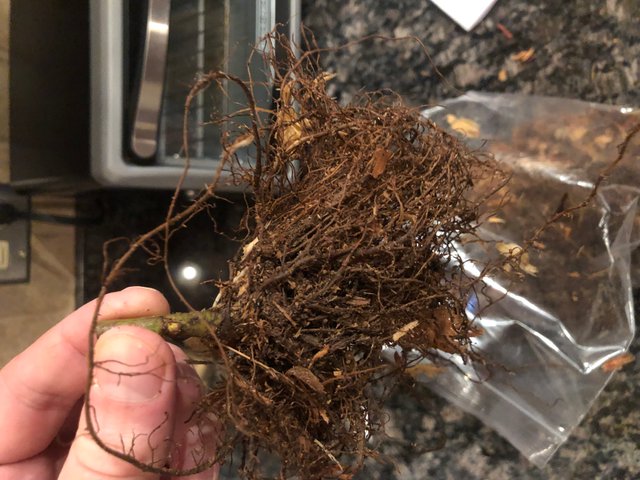 I brought in three large pots filled with soil from my cucumbers last year. The soil was frozen solid, so I let it thaw out inside over night. Once the soil was loose, I plopped in each blackberry plant and covered the roots.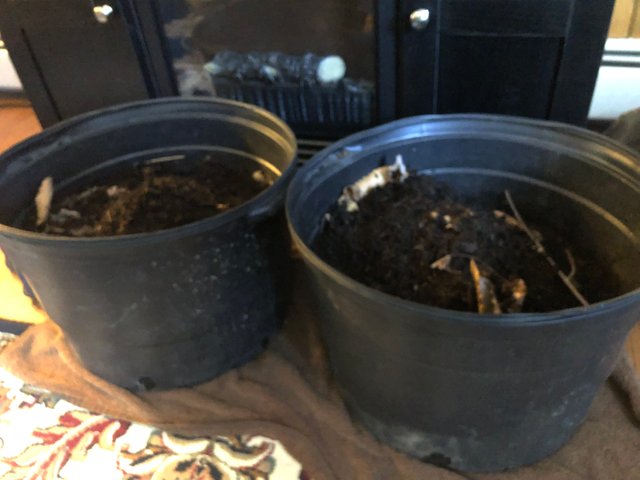 Blackberry Plant #1
Name: Larry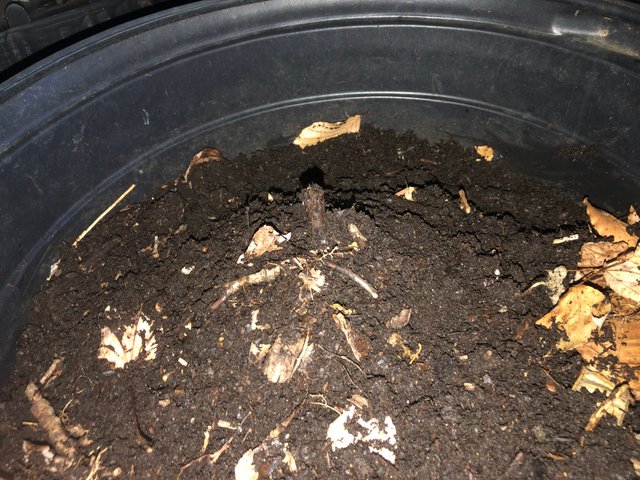 Blackberry Plant #2
Name: Gary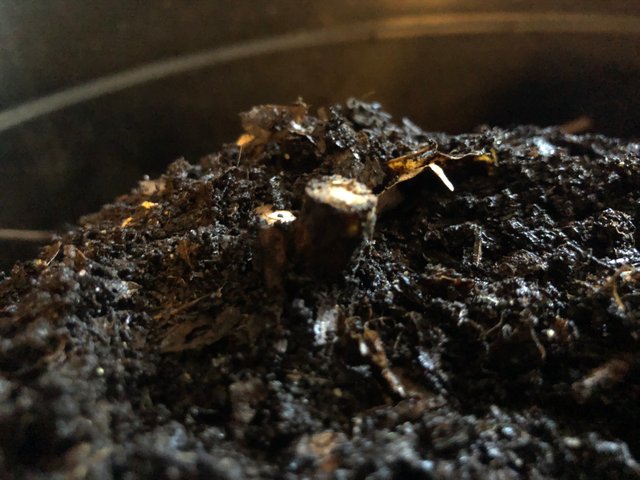 Blackberry Plant #3
Name: Jerry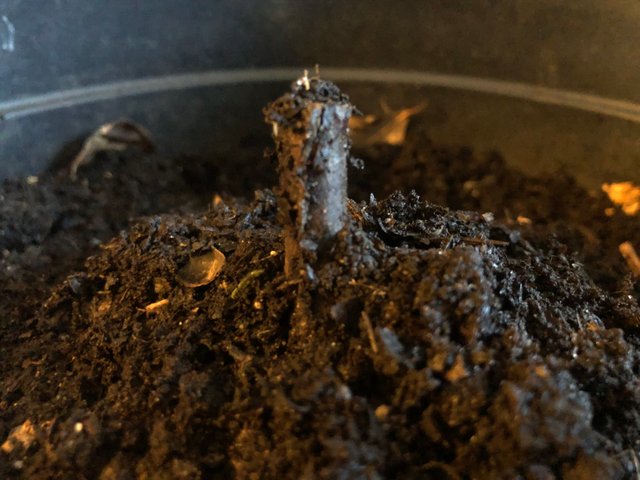 I think I will keep them inside for the month of February while their roots begin to develop into the soil. The temperature outside should begin to warm up in March and I will then plant them in the ground once it thaws out.
I am very excited to see if these plants will grow and produce blackberries. I currently have two blueberry bushes in my backyard that get savaged by the birds before I ever get the chance to harvest (even with nets up!). I am hoping the blackberries will do better at avoiding the hungry neighbors. We will see!
Before I ordered these plants, I did not hear of @mountainjewel. I was browsing the @homesteaderscoop website and I found the listing which intrigued me. After placing the order I looked at @mountainjewel's STEEM profile and I saw interesting content so I gave a follow. Now I am connected on STEEM with the person that sold me blackberry plants that will hopefully be growing and producing fruit in my backyard for many years to come!
This post was made as an entry to a Product Review contest by @homesteaderscoop.
Check Out the Contest:
https://steempeak.com/contest/@homesteaderscoop/contest-product-review-1000-sp-in-delegations-reward-for-shopping-at-homesteaders-co-op