Q & A session on Homesteaders Coop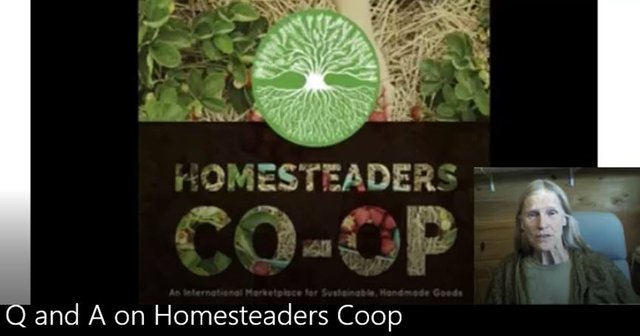 We are frequently asked questions about Homesteaders Coop which I'll be answering in these Q & A sessions. This week we had three questions we covered (listed below) and we welcome you to submit any questions you may have in the comment section so we can include them in future sessions.
Tune in for this weeks Q & A session below...

This Sessions Questions and Answers
1 - Q. Is Homesteaders Coop just for homesteaders?
A. No it is not a niche market on Steemit just for homesteaders, although it began as a way to support Steemians who were making and growing their own food, giving them a place to sell and even barter their goods.
It has evolved to now allow every Steemian the opportunity to sell their work, even if they don't identity with the term 'homesteader'.
It's not even just for Steemians, It's for everyone that is considering buying or selling within an ethical marketplace tied to an alternative currency. but not just that alternative currency, purchases can be made in USD or there is even bartering.
2 - Q. What is Steem and Steem Backed Dollars (SBD) that is offered as a way of payment at Homesteaders Coop?
A. STEEM is a cryptocurrency and both Steem and SBD are tokens earned through the Steem social media platform
3 - Q. Are there any fees associated with Homesteaders coop?
A. Unlike other marketplaces our vendors are not charged listing fees, subscription fees or transaction fees. This service is 100% free!
To help keep our services free we have started a crowdfunding page through Fundition at: https://fundition.io/#!/@homesteaderscoop/f99dxbmsj
---

Shop with pride: Our vendors are committed to sustainability for a healthier planet. As a Co-operative we are community run. And unlike other marketplaces our vendors are not charged fees or commissions. Vendors: Learn more
Support Our Alternative Economy
Logo design by FireFly Creations - illustrator & artist available for commission