Homesteaders Co-op http://homesteaderscoop.com is a unique and free, international community marketplace where individuals and families offer handmade, sustainable products for STEEM and SBD (as well as USD) and now bartering and gifting!
Homesteaders Coop is a community run marketplace which choose people over profit. Cooperation over corporation thus we have more opportunity to choose how we operate – as a community.
It doesn't have a middleman in transactions, so Homesteaders Coop website is basically a venue creating a venue for customers to find vendors and purchase a product. Once the customer goes through to purchase the product, the transaction goes through directly from the customer to the vendor. That's both with STEEM and PayPal.
Listen in to an excerpt of the interview of the founder of Homesteaders Coop on the Homesteads and Homeschools podcast here or listen to the whole podcast and read the transcription at: https://steemit.com/homesteading/@homesteaderscoop/voluntary-exchanges-on-the-homesteader-s-co-op-interview-with-ben-the-liberty-hippie-of-homesteads-and-homeschools
http://homesteaderscoop.com – check it out because there's some cool stuff on there. Make sure to come back often for there are more vendors and more products being added all the time. And if you really find value in it we do have a crowdfunding page in Fundition at: https://fundition.io/#!/@homesteaderscoop/f99dxbmsj
There you can see the outlines of some of our short term goals.
See the Homesteders Coop blog on Steemit to keep up with all that is happening at Homesteaders Coop (and there is lots) at: http://steemit.com/@homesteaderscoop
Posted from YouTube via Share2Steem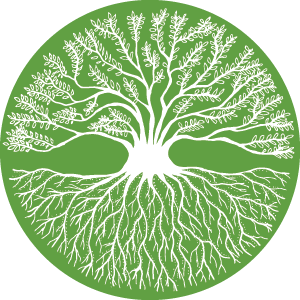 ---
A Free Marketplace for Steem
We provide a FREE marketplace for you to transact in STEEM, SBD and USD. Our vendors are committed to sustainability, ethics and quality in their lives and work.
Unlike other marketplaces our vendors are not charged listing fees, subscription fees or transaction fees. This service is 100% free.
Support Your Alternative Economy:
---
Why Delegate to Homesteaders Co-op?
Your delegations will help us grow our community and reward our members for their ethical choices and actions.
In our modern world it is not always easy to choose to live sustainably. To do so often means forgoing income potential and the status quo. Our Steem Power is used to up-vote community contributors and vendors in thanks for their efforts.
10 SP | 25 SP | 50 SP | 75 SP | 100 SP | 200 SP | 500 SP | 750 SP | 1000 SP
---



Logo design by @frejafri - illustrator & artist available for commission for steem/sbd
---
Donate To Homesteaders Co-op - Help Us Keep Our Marketplace FREE
We have an ongoing crowdfunding project at Fundition. You can donate STEEM, SBD, USD (via PayPal) as well as other popular cryptos such as BTC, ETH, LTC, BCH, XMR, BTS, DASH, DOGE, TRON.
Help us keep our marketplace free of commissions and fees. Homesteaders Co-op is 100% free to vendors and customers. Your donations will go a long way to help us maintain our marketplace and keep it free.

---
We Have Free Instant Steem Accounts to Share!
We have free steem invites for friends and family of steemians that are participating in #homesteading, #gardening, #sustainability, @naturalmedicine, @ghscollective, @tribesteemup, @ecotrain, @earthtribe and related communities that share common goals. Signing up to steem with our steem invites are instant and free. If we have enough free SP, invites will come along with a small delegation.
---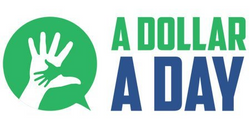 @adollaraday - Charitable giving project