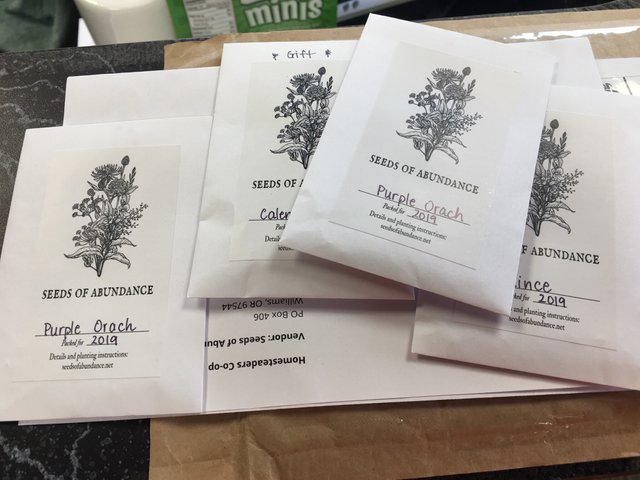 Last Week just before the latest blizzard hit us my next order of seeds purchased through the Homesteaders Coop arrived. This time I purchased from Seeds of Abundance. I purchased some Purple Orach . I had read about this handy herb on @sagescrubs post and decided it was something I needed. I also purchased some quince seeds. We had a quince tree in our yard in California and made good use of our harvests. I have read it will grow in zone 4 so we are giving it a try. Finally I received a gift of calendula flower seeds! I am stoked and while I am planting these seeds in my garden I am planting the seeds of Steem as a currency!
Thanks to @sagescrub and the homesteaders coop for the amazing products and platform.
We are building value and getting value and empowering ourselves. Right here I thought I should throw in a plug for @bowentroyer who is offering labradoodle puppies for sale for Steem.
So don't let that Steem burn a whole in your pocket spend it! Earn It! Use it and build value.
Have a wonderful day and thanks for reading my post!
Posted using Partiko iOS