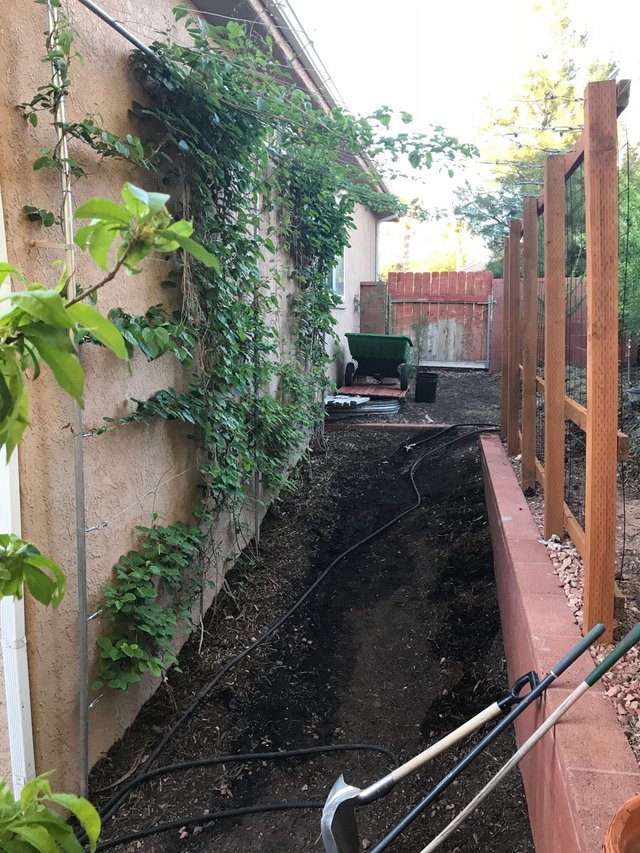 ---
The hardy kiwi trellis built against our home..allows for us to grow vertically and across the pathway that leads around our food forest. We utilized galvanized steel fence posts and wire to build the trellis system against the house. The opposite side we used cattle fencing attached to wood posts. Super strong! I'll post more photos... below when I get inside from our evening food forest stroll.
---
When you walk through the gate into our backyard....on the north side....you first enter the tunnel. It's just starting to thicken up and cross the pathway! We dreamed of this for a LONG TIME! The kiwi will provide food but also provide shade for this side of the home. Plus...the leaves are just gorgeous!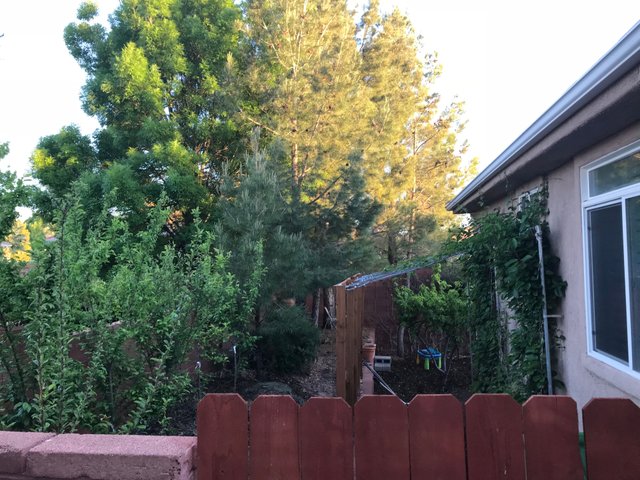 The kiwis are planted just under the rain eave of the home. They are planted on a slight grade and the whole pathway...they are planted in...is a deep bed of decomposing wood matter. TONS of fungi action!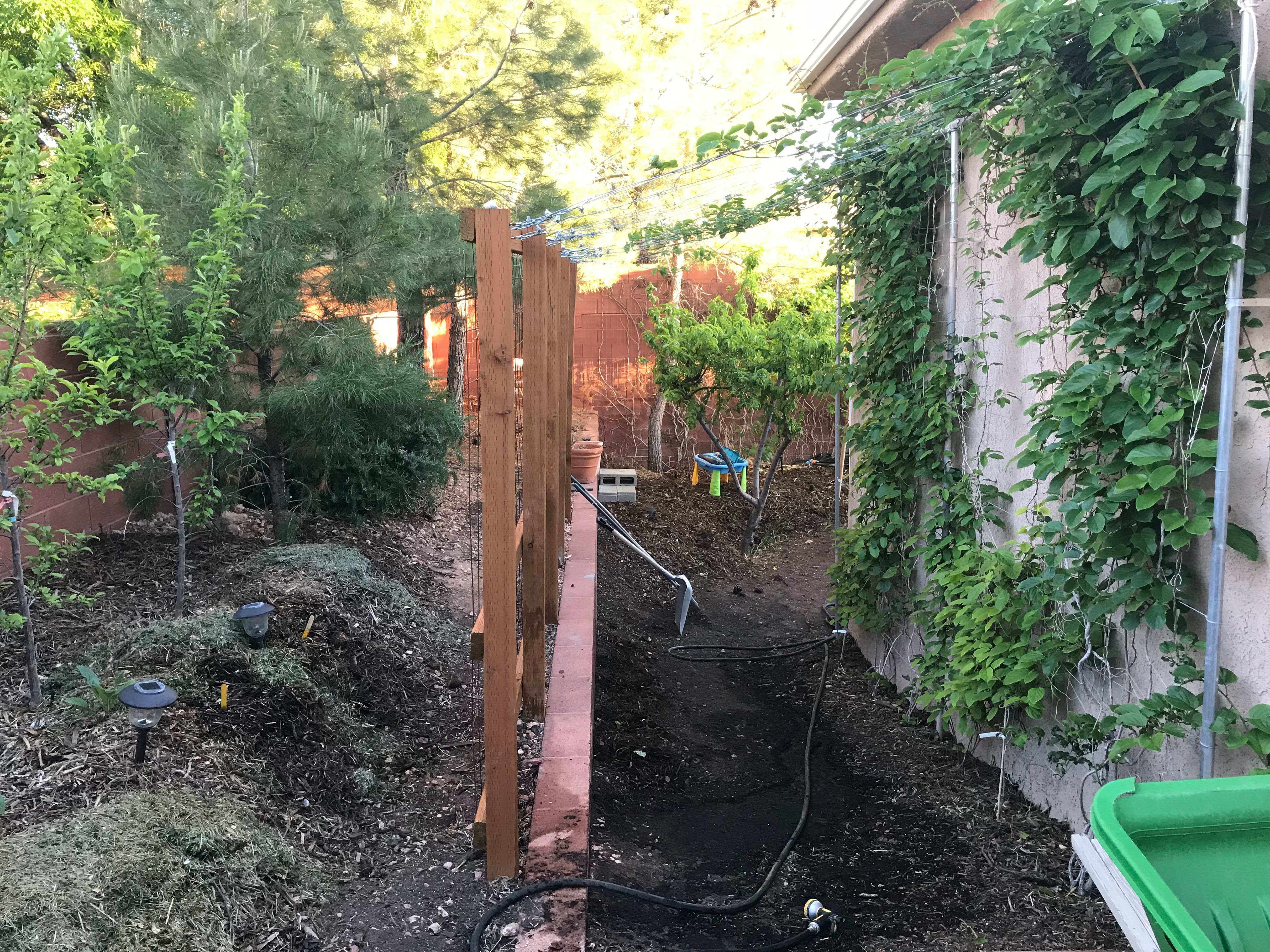 You can see the kiwi vining up anywhere they can grab on! Up the vertical poles....and laterally along the tensile cables.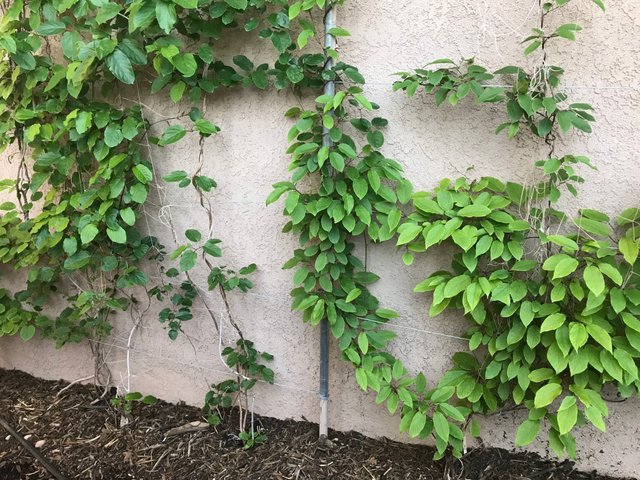 The leaves are just gorgeous. They have always called to me!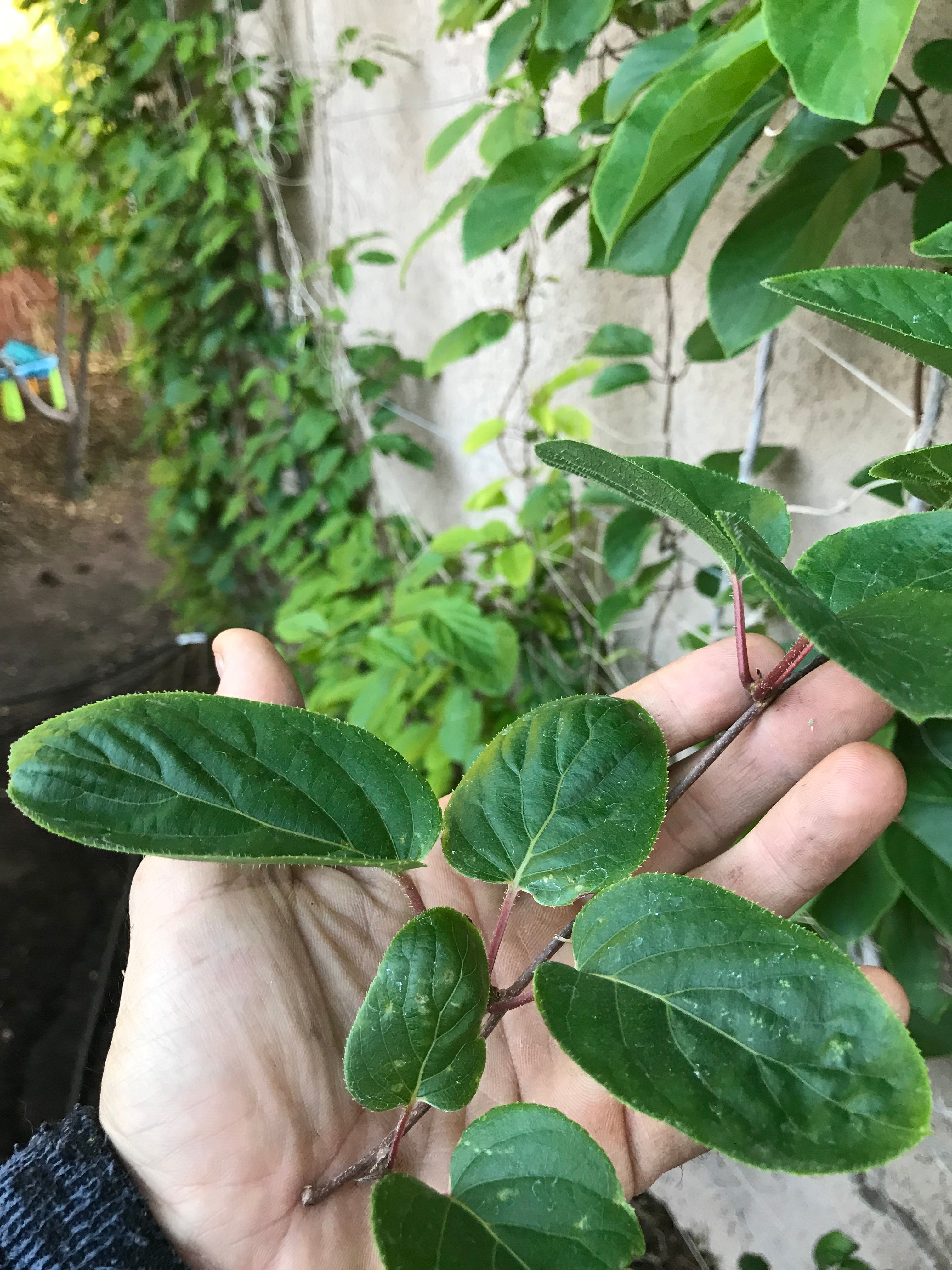 Here's a few strains we are growing. HERE'S A LINK TO WHERE WE BOUGHT OURS: https://onegreenworld.com/product-category/vines/kiwis/hardy-kiwis/
Below are all females. We also have 2 males. ;)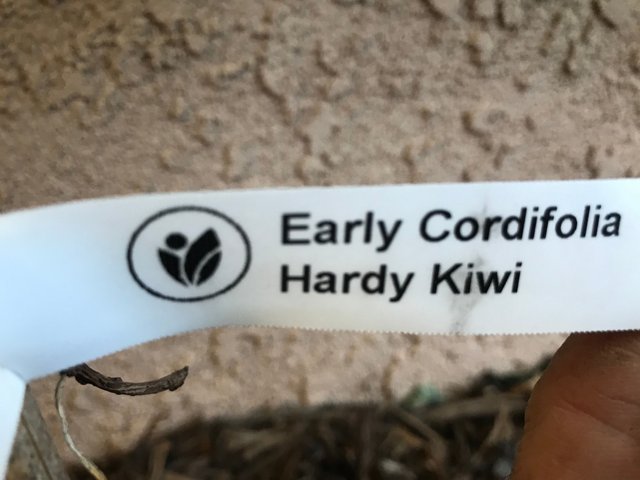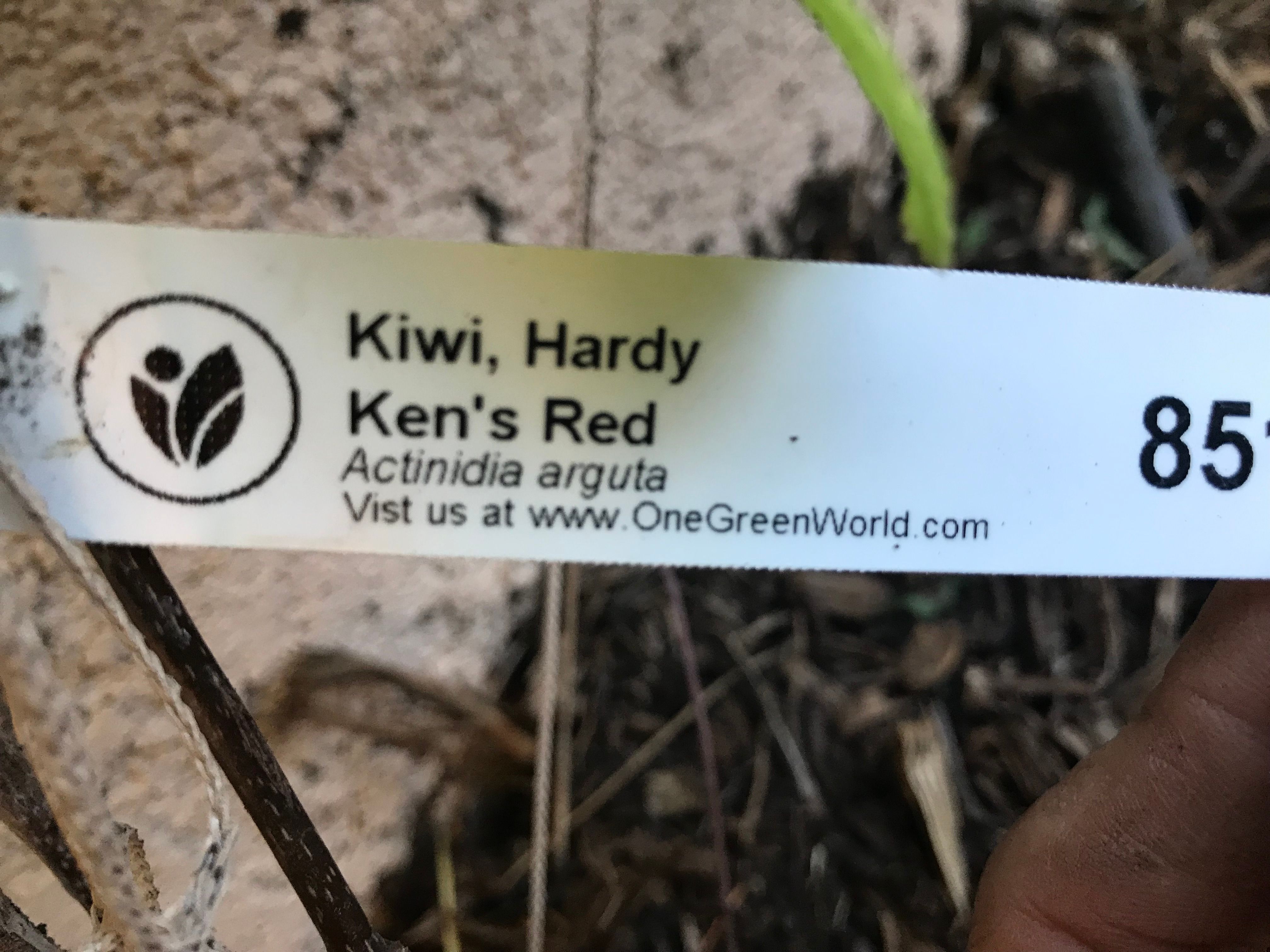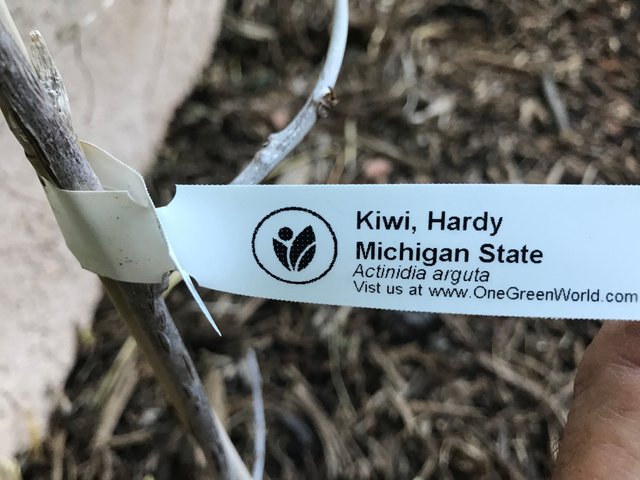 It's LONG TERM project...growing kiwi. We are 3 years in...and they are still vegging...and claiming their space. Dreaming them across the path....and down the other side. I can just FEEL...how good it will feel...to walk through a tunnel of green...into our secret garden....while munching bright green...SWEET berries!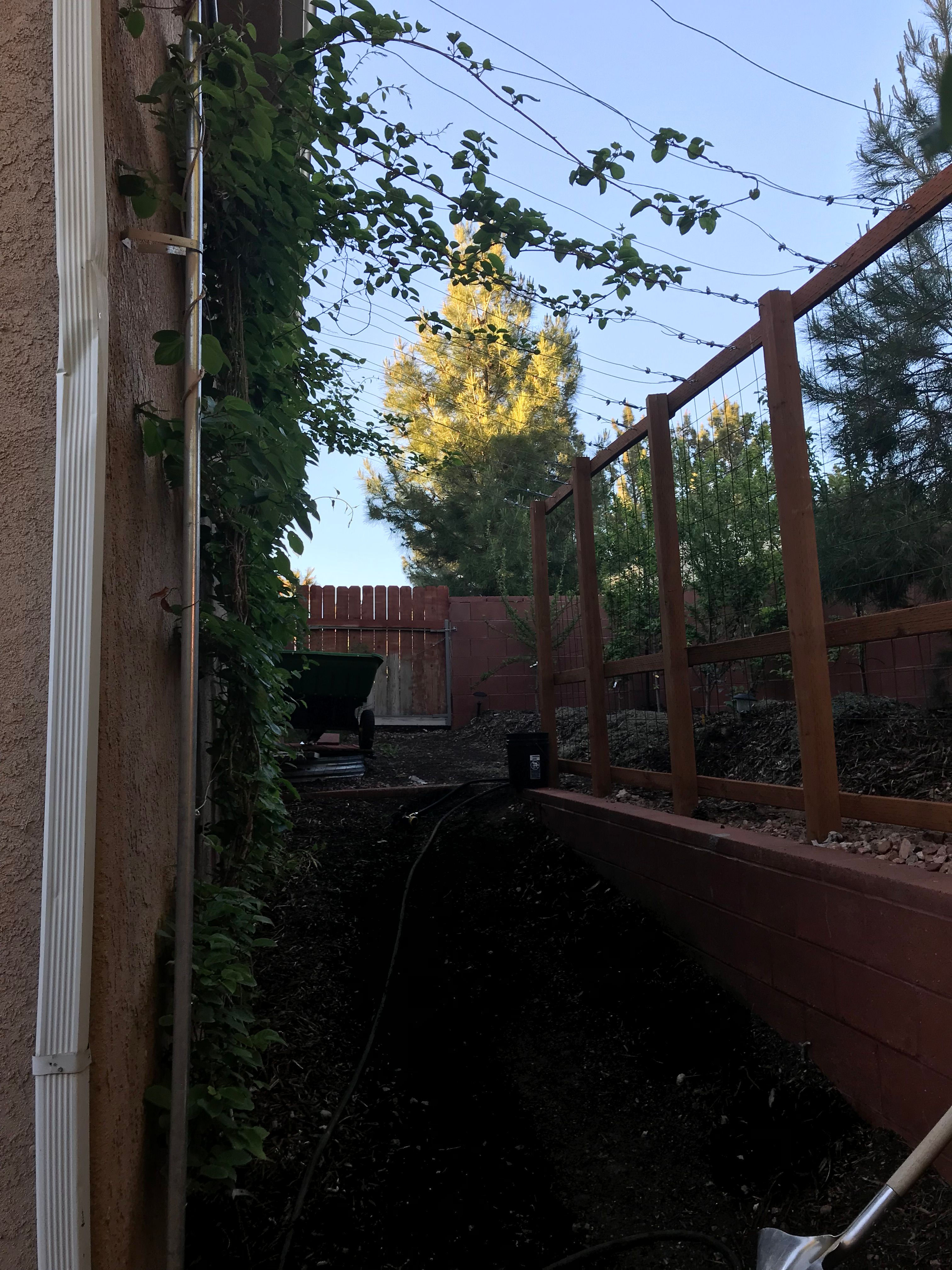 GROW LITTLE VINES....GROW!
If you want to see a video on this awesome plant this fellow gardener ...lays out some good nuggets of INFO:
CLICK HERE.....to take a FULL VIDEO tour of our food forest... and view our kiwi trellis UP CLOSE! https://steemit.com/gardening/@rawutah/earthworks-design-and-how-water-infiltrates-deeply-in-our-food-forest-vlog-5
Thanks for viewing fellow Steemians!