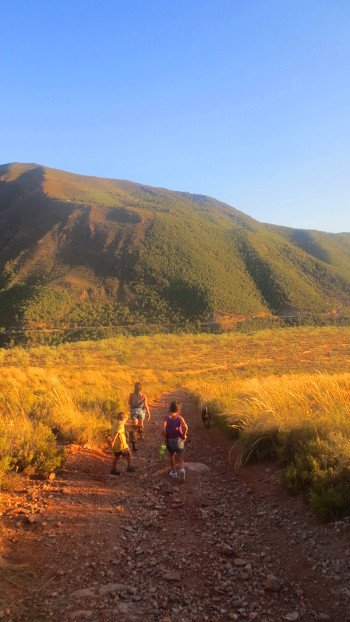 Depending where you live, homeschooling can come up against huge scrutiny. I am lucky, in that where I live there are quite a few home schooling families and many young people who have been homeschooled and have become successful since leaving home and going out into the world.
It is, however illegal to homeschool where I am, but there is a loop hole. Because my girls are not Spanish and because I have not registered them here, they are seen as travellers and therefore you can home school your children, if it is legal in your country of Origin. Luckily it is in Ireland, for now anyhow.
Until I found out about this loop hole, I was very nervous about bringing my girls any where near the town during the week. They has been a few cases of parents being brought to court, because their children were seen in town during school hours. Those parents have registered their family in Spain though. Knowing the law is really important, but really researching it is even more so and keep researching as Laws are changing all the time.
Even though that was very stressful, the biggest hurdle I have faced has been myself. I always knew I wanted to home educate my kids, but once you begin it is only natural that you start to doubt yourself, to doubt your abilities to be able to provide your children with all that they need. When my homeschooling journey began, I though that I would be teaching them.
I really questioned whether I had the knowledge and confidence to 'teach' them. But when I saw how my first daughter interacted with the world and how confidently she navigated her way around it when left undeterred and uninterrupted, I realized that she was in fact teaching me.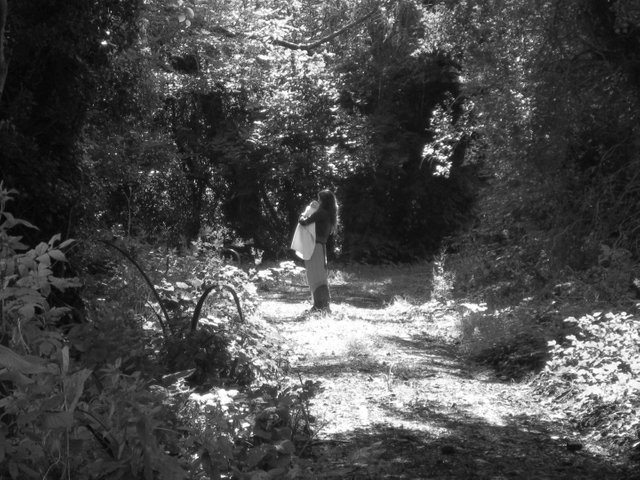 There is no handbook available when you become a parent, and most of the time you are just trying to figure out how to be a good parent. There were voices within me that made me doubt myself. I have had to unschool myself and my way of thinking.
I went through mainstream education and I found it hard, to let go of that urge to teach them everything. It was engrained in me that children can only learn from their elders. On the surface I didn't believe it, but inside those engrained doubts would gnaw away at me.
All of these what if's, the many questions that I had confidently answered for others, still made me feel uneasy for a while. It didn't help that their dad's family had no faith in homeschooling and were constantly putting their fears and lack of knowledge onto us. But I grew more and confident in my girls abilities.
As it stands now their Dad is doing that exact same thing to me now. Since we separated he has decided that the girls should now go to school, because he is not seeing the results he expected. He has also been putting pressure on the girls, by telling them what they should be doing by now.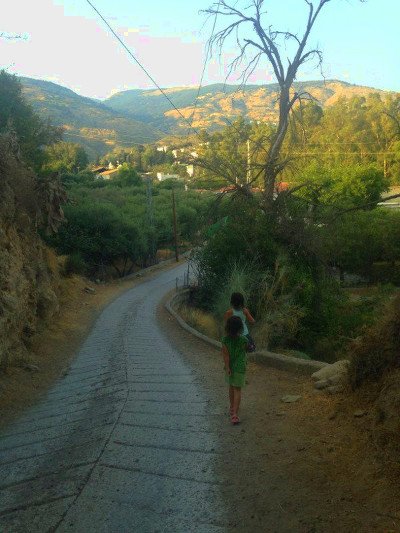 My eldest confided in me recently that she has been really worried about her brain, because she does not know some of the things that her Dad expects her to know. I have spend the last few weeks exploring all the things she can do and the skills she has learned. I have worked hard to help her get her confidence back.
The one thing I didn't want my girls to experience was the pressure of learning. Now that my eldest has, she gets very frustrated when she can not pick something up and usually storms away. I will continue to praise her where needed and be there when she needs me, but the words of her dad, have really affected her.
I am confident that she will get through this and I will be there for her whenever she needs me. They are with me 24/7 so he really has no say in how they should be educated.
Home education is a huge journey that we undertake we our children, but one that is so empowering.
This is my response to the latest @HomeEdders question of the Week