Everybody is unique. That's why one way of learning doesn't suit all. My daughters are like chalk and cheese when it comes to learning. My eldest can learn in almost any environment, but she learns fastest if she's enjoying it and not bored. She likes a challenge, as long as it's not too unattainable. I could usually set her going on a project and she'd get on with it herself, just coming to me when she had questions.
My youngest is more of a hands on and visual learner. If there are gaps in her education, she struggles to fill them in herself. Even while she was still in school I'd be taking her a few steps back at home to fill in the gaps that had been missed so she could understand what was being asked of her in her homework and class. She works best if she can apply things to real world concepts, rather than just theorising. She also needs to take things step by step, much like myself.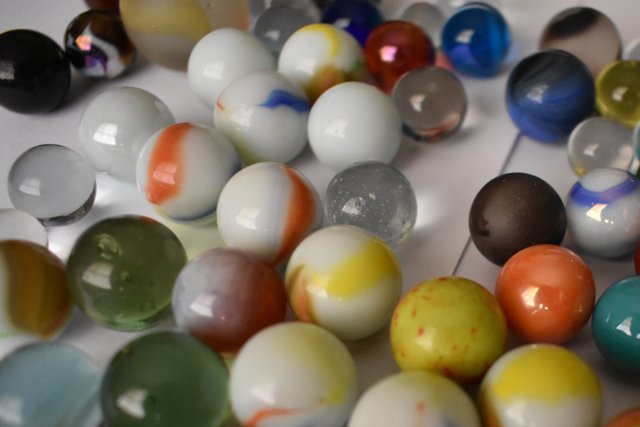 Photo credit @izzydawn
When I first started homeschooling my daughters there were times when I'd find myself frustrated that Izzy wasn't grasping a concept when I knew she had the capacity to. Some days I would go through lots of different methods to try and explain things to her, to no avail. Often I'd find she didn't grasp a concept, because she hadn't grasped the concept previous to it. So I'd back pedal until we reached a point we could build upon.
For maths I turned to using Lego and marbles to explain concepts like units, tens and hundreds. This worked for decimals too as tenths and hundredths. Having things in a more physical setting helped her to make sense of these concepts and once she'd made sense of them she was able to fly through the maths work and began to enjoy it.
Neither of my daughters is overly fond of English as a subject, but my eldest did enjoy memorising spelling words. She likes black and white concepts where you're either right or wrong and it's not open to interpretation. I guess it's why maths is more her forte! Izzy finds spelling a bit harder, so we find other methods to help memorise the less straight forward spellings.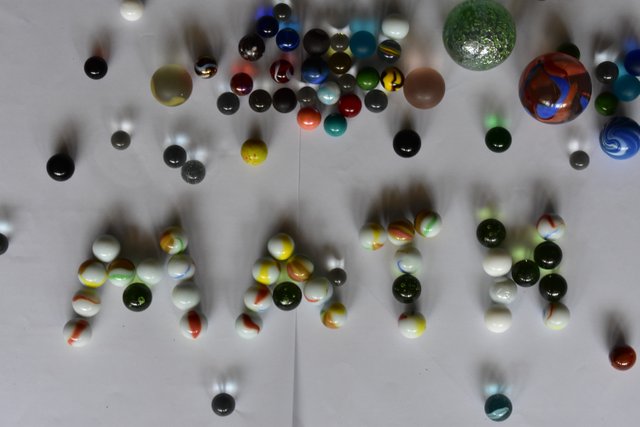 Photo credit @izzydawn
Most words are written as they sound, so as long as you know the letter sounds you can guess at how they will be written. Some are a bit odd in their spelling though; take Wednesday. If you spell it how it's spoken you might write Wensday. So when we're writing it down we pronounce it a little differently in order to spell it correctly: Wed-nes-day; with a capital letter at the start, of course, because it is the day's name and names have capitals.
Learning has become a journey of exploration for us now and we've come to enjoy it more. If I find we're coming to a point where we're learning is becoming a chore I stop and take stock. The questions I ask myself are "can we make this more fun and interesting?" if not then "how important is it that we learn this?" Sometimes there is something you just need to know about, but it's never going to be fun to do, so we just have to get through it. However, there have been times where it just wasn't worth the hassle and we've dropped it to move onto more productive things.
What I've learnt from this is that you should never assume you're stupid, just because everyone else seems understand things better than you. The chances are you are just as capable, you just haven't discovered your own learning style yet. Have patience with yourself and with others around you.
~○♤○~
---
You can also find The Miniature Smallholding on:
---
Join us at the Online Homesteading Community