An easy introduction to the world of knitting, looms, and fiber arts in general is the humble flower loom. When I was a child, it was called a Daisy Loom and I still have my original loom.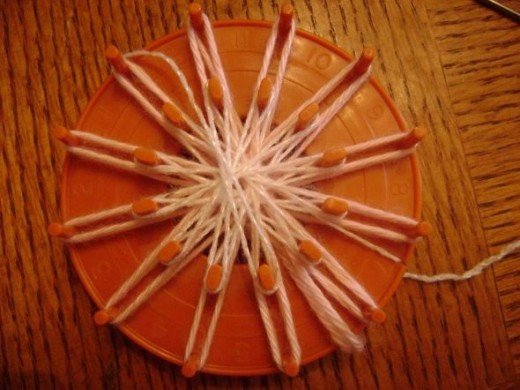 Individual flowers can be glued or stitched to headbands, stick pins, barrettes, etc. They can be sewn to a purse or sweater or joined into an afghan if enough flowers are made.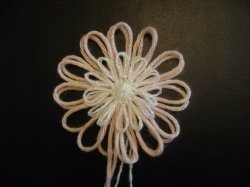 I have a collection of looms, old and new. My oldest will even make reversible flowers, perfect for afghans.
Collect your yarn remnants and try this at your house. You need only yarn a loom, and a tapestry needle for stitching the centers. It's productive fun that helps develop small motor skills. Not to mention, idle hands are the Devil's workshop, right? Can't have that! Keep those kids busy and learning.
For more information, see this article