When I first moved in, I noticed that the one bathroom was well below the ground level and that there was damp in the walls, exacerbated by the fact that there was an outside tap next to this wall. Now that other renovations and the kitchen sink mess have been sorted out, it was time to turn our attention to the other side of the house as a matter of urgency before the summer rains start.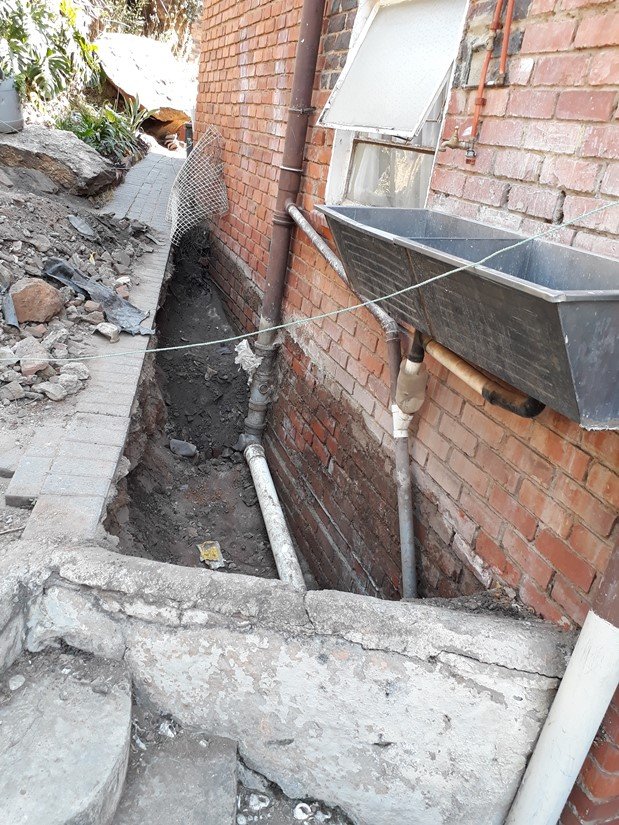 It has taken the handyman a day and a half to excavate this much soil, rubble and rotten concrete. Strong man.
As you can see, whichever genius created the paved walkway thought nothing of packing soil and rubble above the foundation line, against an unsealed wall.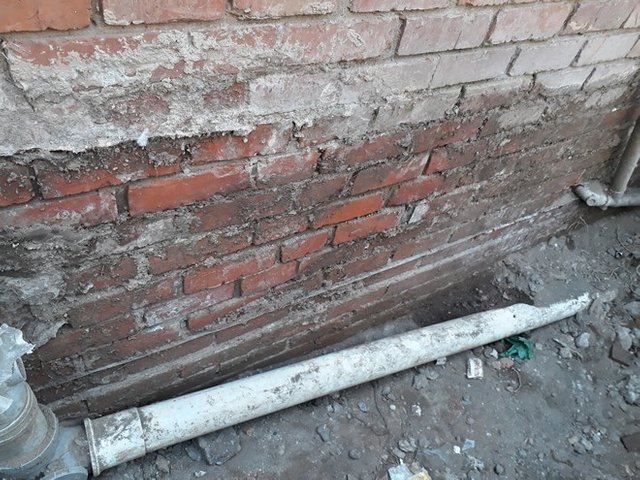 The house foundation is on three levels so once we have cleared the soil away from the wall and made a concrete gutter, we will have to put in steps at each level, make the walkway much lower and build a low retaining wall on the other side to divert rainwater away from the house.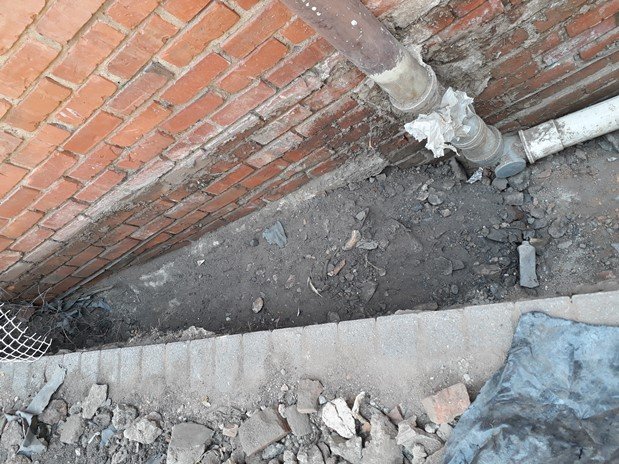 Because of the tap next to the house and the kitchen sink being unconnected to the sewer, there were plenty of tree roots and a massive one going under the house foundation - the root pictured below is more than 10 cm in diameter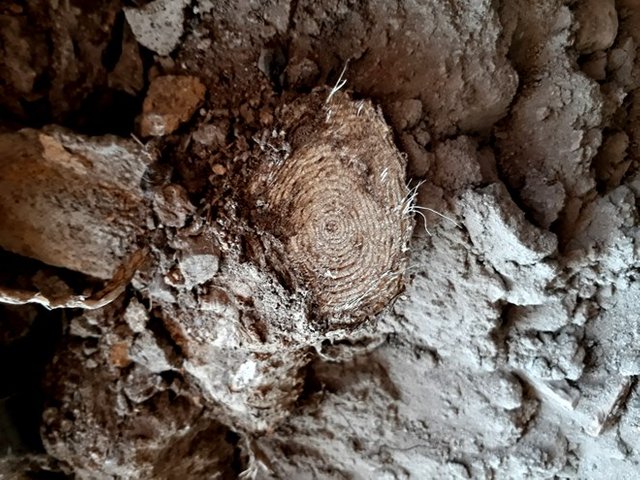 Now that their water supplies have been cut, I expect that more trees will die. So far, 2 have died. I was surprised when I first moved in that there were so many trees living in such a hot, arid landscape and I assumed that they had their roots in the drains. Some probably do but their main water supply has been all the leaks and spectacularly bad building practice.