So, did you enter the Hobby Hub Challenge this November? If you did, then this post might make your day, you could be a WINNER. Yup, it's time to announce the Winner of the Hobby Hub Challenge #4!! You ready??
Thanks to two awesome donors @eroche and @therneau  , the prize pool reached 30SBD, that means there is 30SBD worth of prizes to give away and my wallet is itching to send the winners their rewards!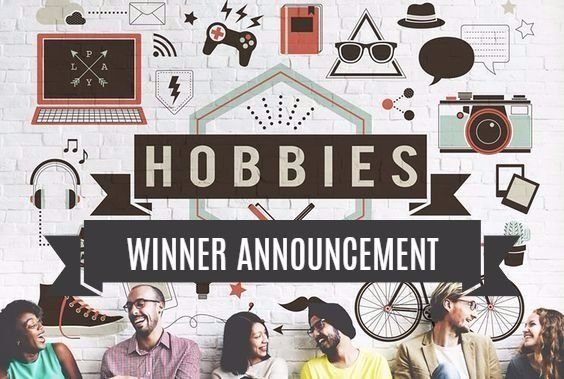 ~ Pixabay Image
The prizes will be issued as follows:
***1st place – 15SBD
**2nd place – 10SBD
*3rd Place – 5SBD
Before I announce the chosen contestants for challenge #4, I would like to thank each and everyone of you who entered. Each entry was written passionately and with much thought and information, which goes to show, hobbies are an important part of our lives! If you did not win this month's challenge, please do enter again!
Choosing the top 3 was no easy task, I am sure @karenmckersie my guest judge can agree with this! Thank you @karenmckersie for your time and dedication to this contest and for helping to choose the deserving winners.
On that note…
THE WINNERS ARE:
1st place:  @jkiw for: The magic to be found in old cooking books – WARNING: One might get addicted!
2nd place:  @fishyculture for: Hobby Hub Challenge #4 - The Power of Music
3rd place:   @joanstewart  for: The Bird Friendly Backyard
CONGRATULATIONS!!!
Well done @jkiw, @fishyculture and @joanstewart and thank you for sharing your hobbies with us! Your prize money is on its way! Thank you so much for your support and attention to detail in you posts. "See" you around!
Hobby Hub Challenger #5 will be announced at a later date, so stay tuned and please share your hobby with us!
(bringing you original content)