One of my hobbies is doing bead work on leather. I have given away most of the pieces that I have made over the years, and don't have too many photos. Except for a couple of things I have made for myself.
I have all of my supplies in a wooden box that has great little divider trays to make things easy to find.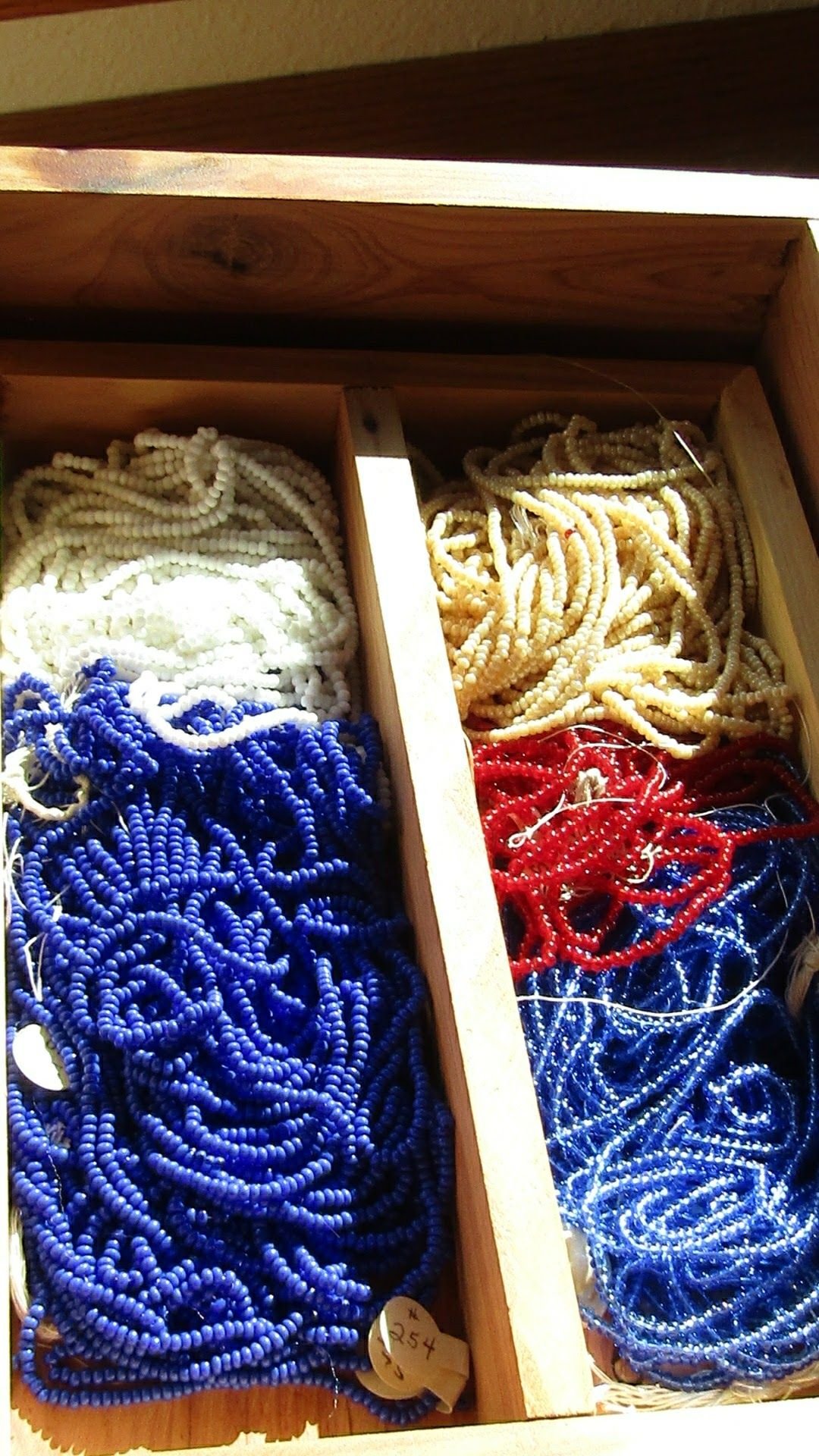 These are the moccasins I am beading to match the bag I have already completed.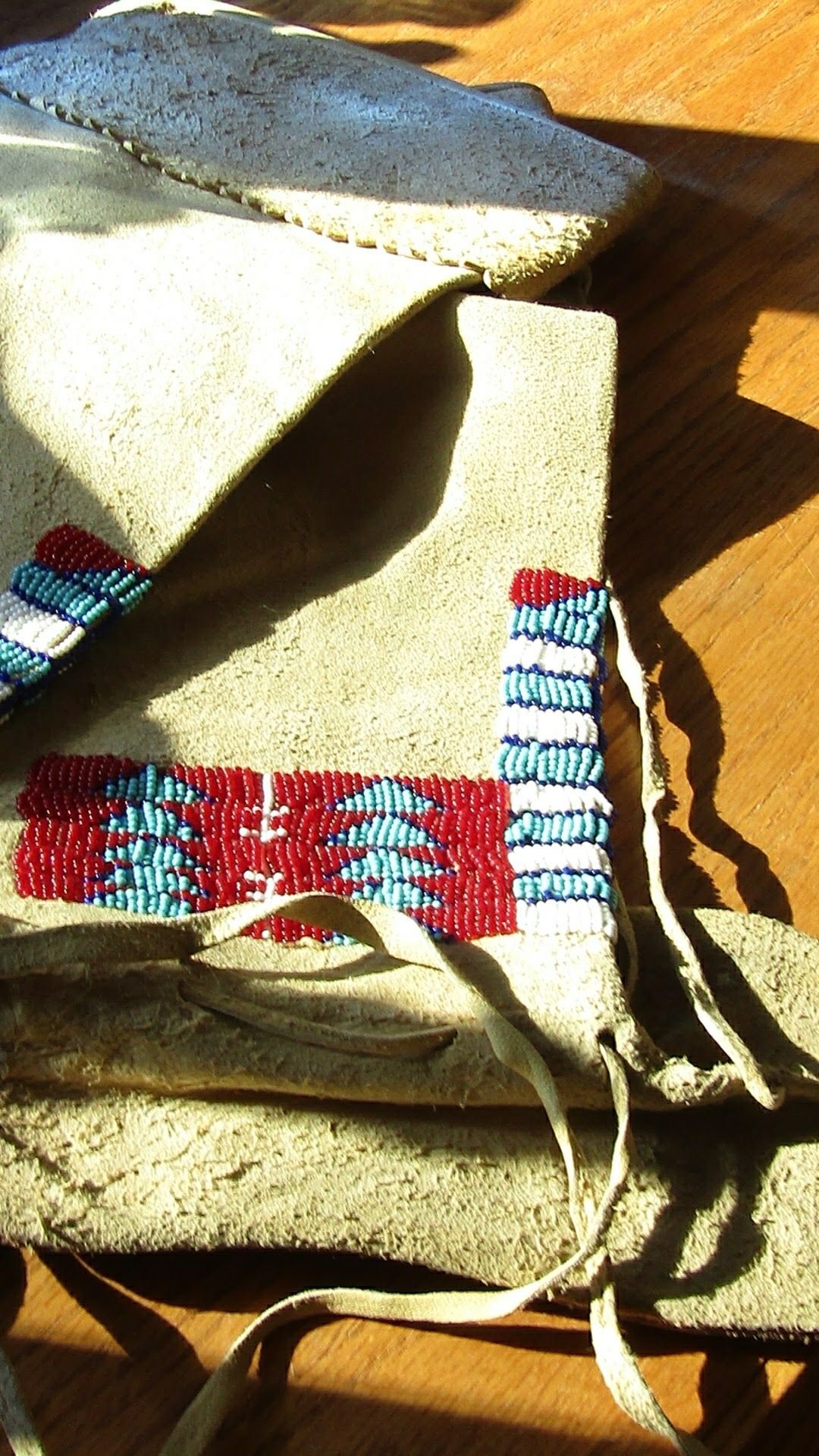 Making a stitch
With this stitch, sometimes called the lazy stitch, you will need to count the beads (you will be beading in rows – or Lanes – so each will need to have the same number of beads).
Load the needle with beads (usually 7 or 8 beads).
Slide the beads down the length of string all the way to the piece of leather.
Use a thimble, or develop calluses on your needle pushing finger to get the needle into the leather!
This is the fringed buckskin leather skirt I am making and beading with a Woodland design. I use an artificial sinew for the thread, with a size 10 beading needle, and size 10 beads. I'm not sure this one will ever be completed in my lifetime!