This week is the second hobbyhub challenge made by @sweetpea, whooo hooo.
My entry of last week you can find here:
https://steemit.com/hobbyhub/@karinxxl/hobbyhub-challenge-my-daily-hobby-beachwalking-20171020t144312576z
Since hobbies dont really change overnight, my second entry is again about walking my dog on the beach.
Since I am going on vacay tomorrow and doggo Boogie has to stay on Sint Martin, I took him for a serious 2 hour spin on the beach. Guana Bay is again the place to be, but today some doggofriends joined him.
I always run into this other Dutch lady who also has a very hyperactive dog. This setting is perfect, doggos can drain energy together and we can talk about life. But today she came walking up with a third friend!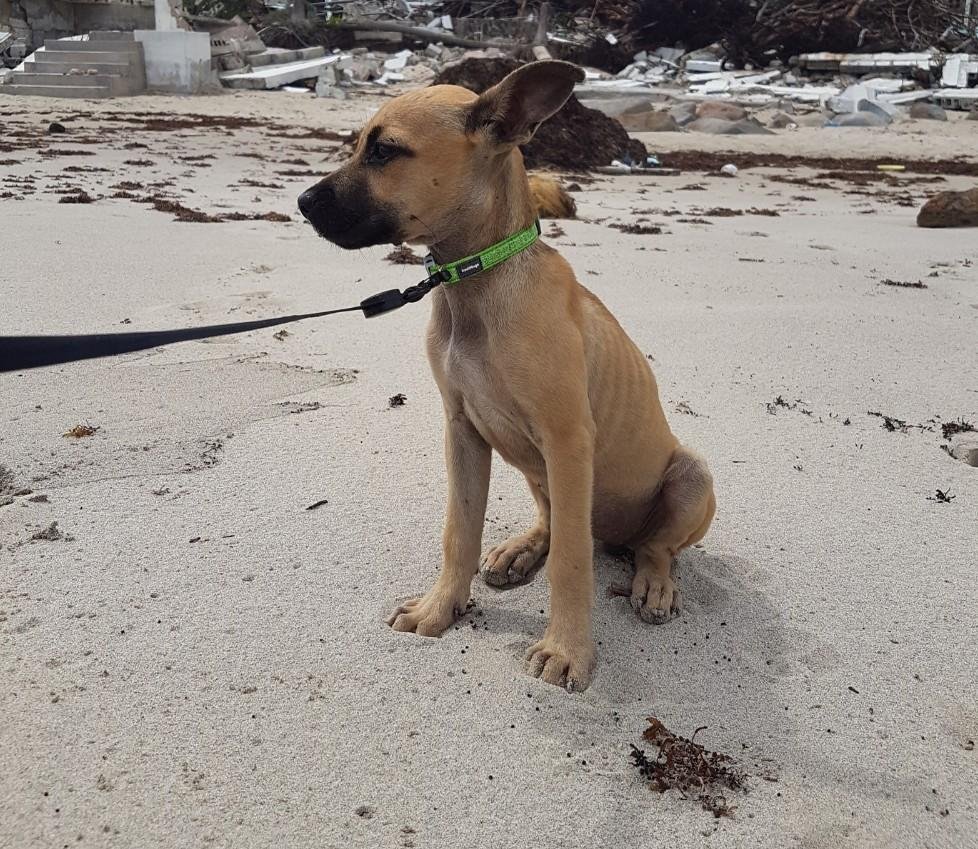 Meet Maxima or Max
Max was found in the bushes this week severly malnutricioned. Someone who already had 5 dogs took her in and was looking for a forever home for this fine skinny young lady. So beachlady took her in and is trying to feed her extra. Kudos for this madame!!
Max is young and scared, she also survived hurricane Irma but as a tiny puppy. So she is on the leash for now, to get used to her new folks, this will change fast! But she seems to like Boogieman and the other doggo.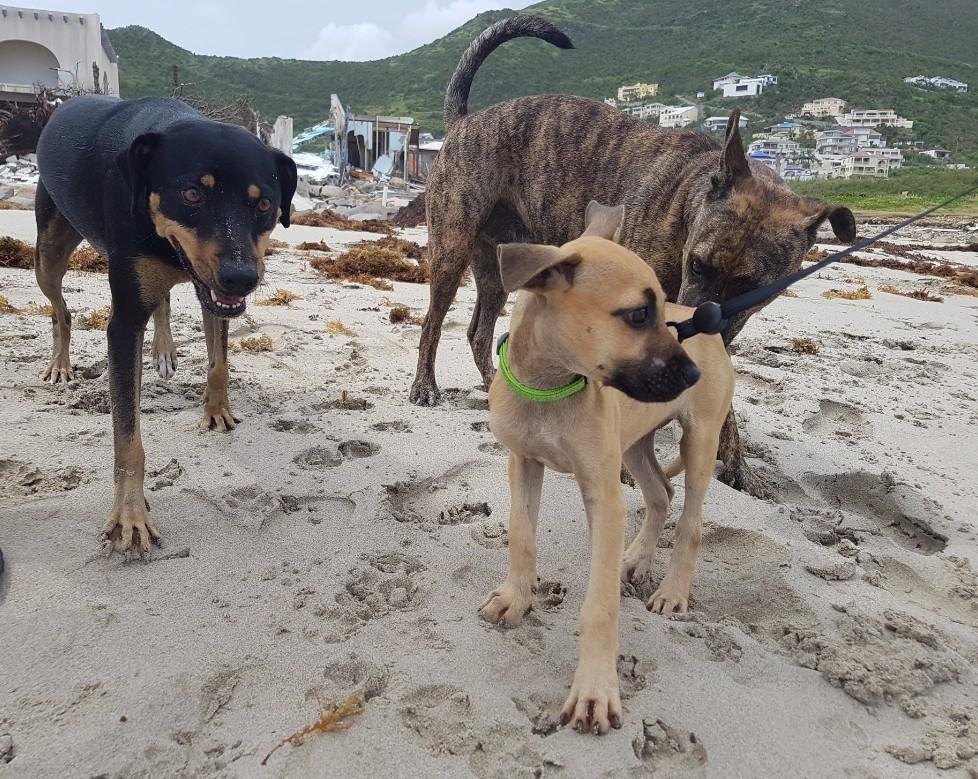 'Uhhh, lemme just stay here, you guys are so big'
This small one made my day!