@sweetpea mentioned in a comment to me about her challenge #4, and I am joining this month challenge!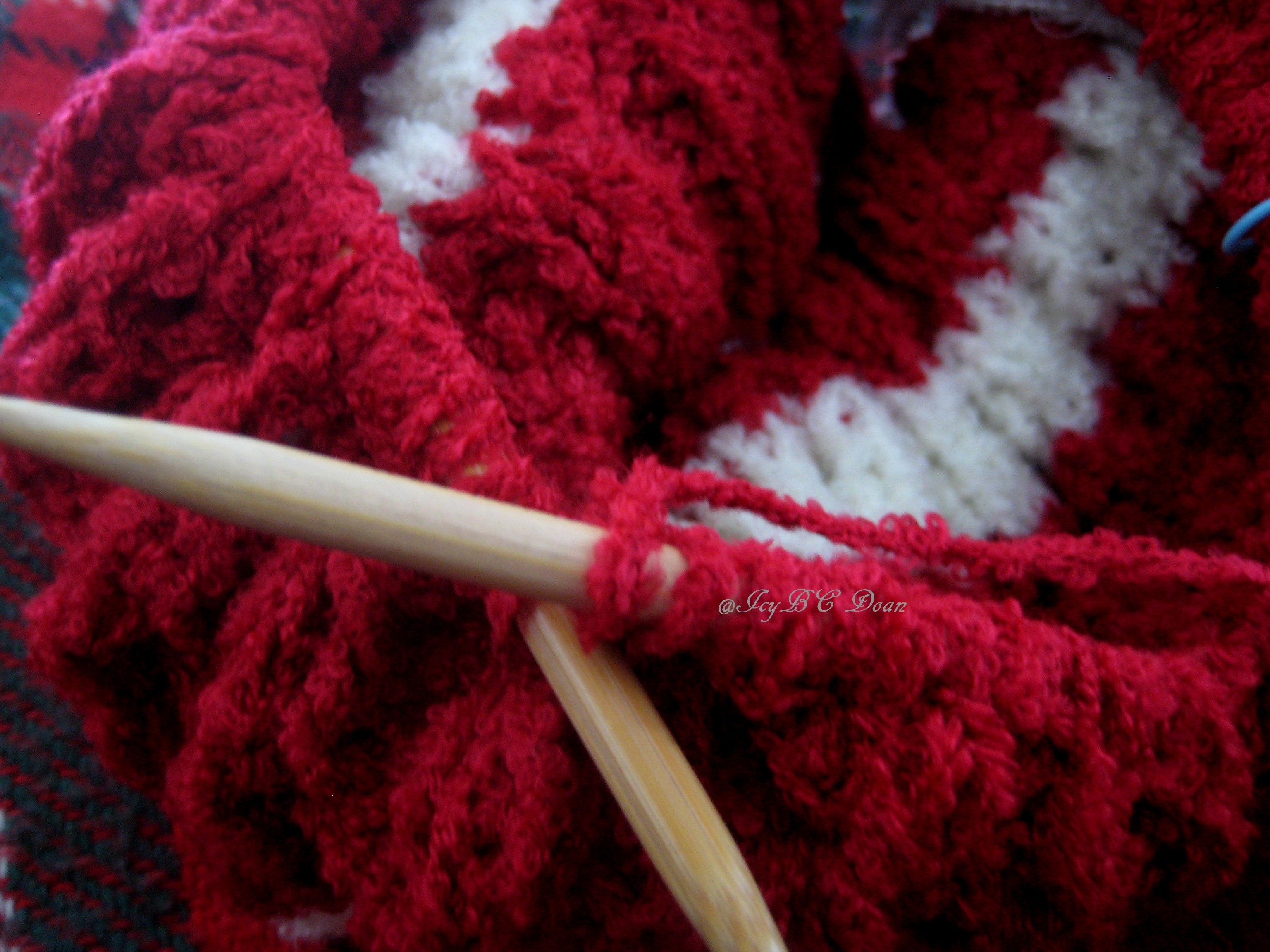 I was forced to learn to knit as a a child, and I hated it then, for a very long time until I have a family of my own. I wanted to have something special, hand made by me, for my first born.
There is something about the intimacy of working with my hands, stitch by stitch, designing the pattern, picking out the color, the feel and texture of yarn that I weaved into a wearable item that really gave me such a satisfying feeling.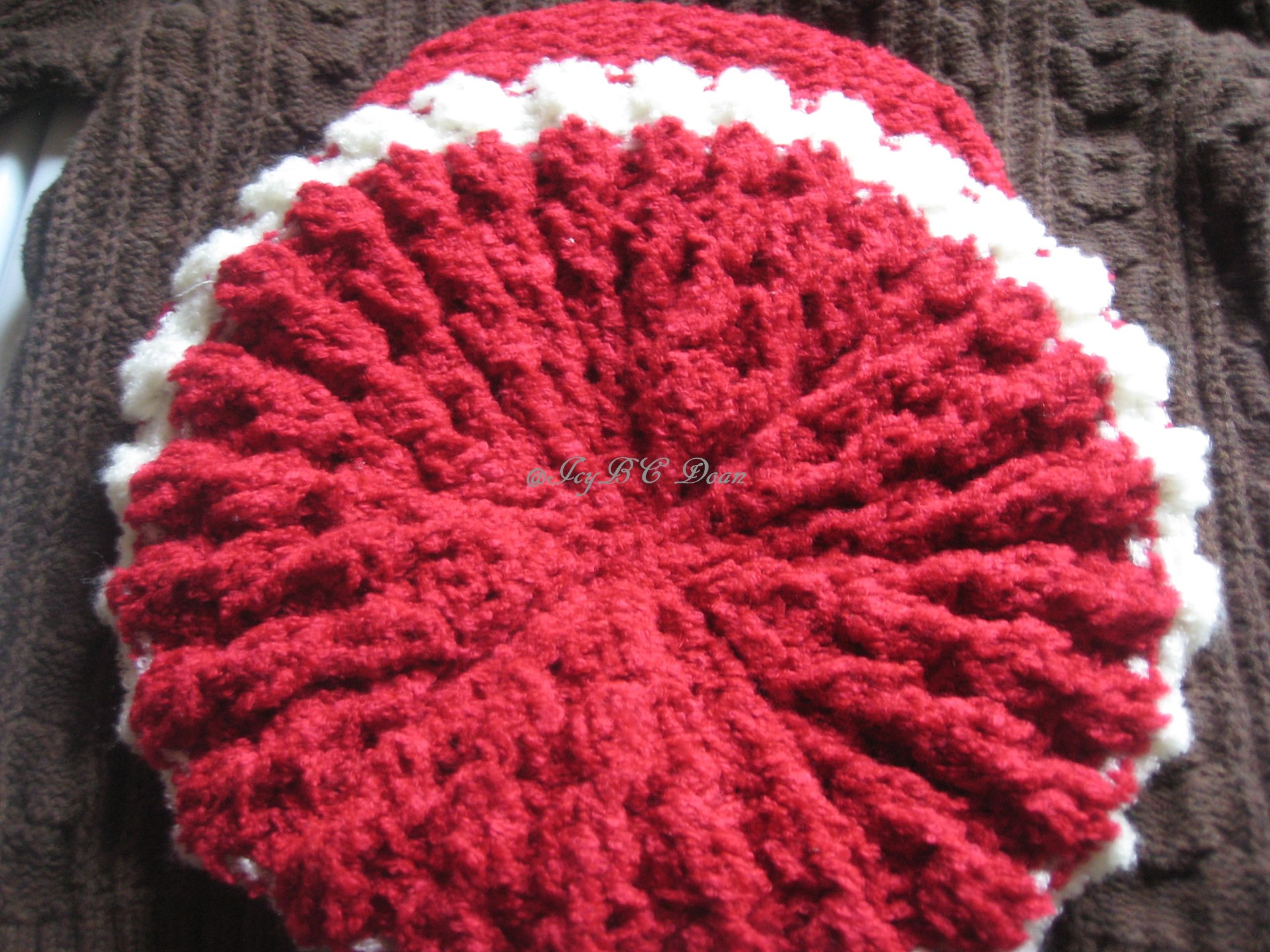 I started out with a hat, then booties, then scarf, and tackled a baby blanket. I knit when I am watching TV, going for a ride, waiting at the doctor's office, or watching my children's games.
Knitting keeps my mind busy, focusing on just one thing at a time, and relaxing me. My skill in knitting is very limited, but I can figure things out on my own, or reading books, or watching YouTube if I am stuck on a pattern or design.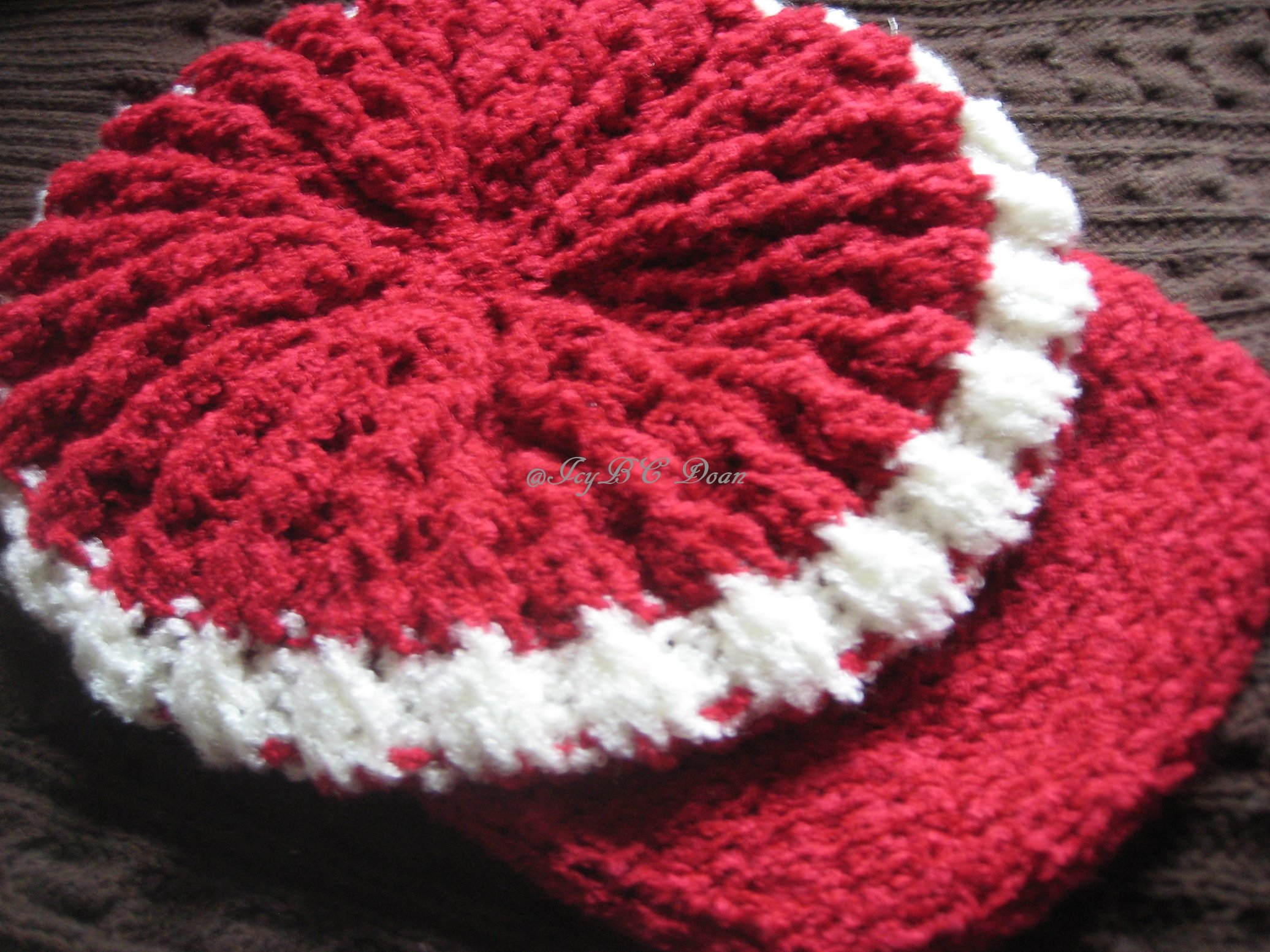 This was the hat I made for myself to wear when I go my youngest's soccer game. It is cold out there. Red and white colors are their school colors. Mom has to blend in somehow!
It is just a simple slouch beanie, but to keep the sun out of my eyes, I added a brim. I can usually make one hat a day if I am REALLY INTO it.
This past few years I must slow down since I have tendonitis in both wrists; and my doctor advised me to limit my activities.
If you have a hobby, check out this challenge here: https://steemit.com/hobbyhub/@sweetpea/enter-the-hobby-hub-challenge-and-win-15-sbd-plus-winner-announcement
Text and Photo @IcyBC All Rights Reserved!