Celebrating 4 Years on the Blockchain - Today is My Fourth HIVE Anniversary
Celebrating 4 Years on the Blockchain
Today is My Fourth HIVE Anniversary!
On July 12, 2016 I decided to create my @jeffjagoe STEEM account. Today marks 4 years of existence on the blockchain. I received a badge from @hivebuzz on my latest post, which served as a nice reminder for the big day.
Over the course of the last 4 years, I've created 23,749 posts on the chain. I've gained 3,736 followers and made some awesome friendships along the way. @jeffjagoe was the 17,832th account created on the blockchain, which now has well over one million. A lot has happened over the last four years, both on-chain and off-chain. It's exciting to see how STEEM successfully evolved into HIVE within the last 6 months without much of a hiccup. I look forward to seeing how this blockchain grows and evolves over the next four years! It's been a wonderful ride.
Sláinte!
Thanks For Reading!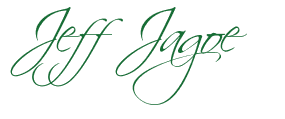 Sign Up to Menē for $5 towards 24K Gold Jewelry
Join Airbnb and Save $40 on your first trip
Earn Crypto by completing online tasks
Convert your online activity into Gift Cards, Crypto or Paypal with GaB
Join the SWIFT Universal Basic Income Experiment
Get Paid to Get Fit with the SweatCoin App
Join Lolli for Bitcoin Rebates
Collect, Trade & Battle on the Blockchain with Splinterlands
Join Actifit - Get Rewarded For Being Active
Send a Tip Using the Bitcoin Lightning Network