Introduction to the Artisan Bakery @yulirosario27🍞🍩🍪🥖🍕🥧
Hello everyone! 👩🍳
This time I'm going to present you a written production about artisan baking, the purpose is for us to learn a bit about this art. Thanks to
@steem.skillshare
and its founder
@milakz
for supporting the learning of Steemians through the different learning resources provided by technology. For those Steemians who have been interested in learning, on request, here are some artisan baking tips.
In this writing I will show you:
✓A technique for making sourdough (yeast substitute).
✓Choosing the right wheat flour to make breads.
✓Tip for baking with a home oven.
✓Basic working tools for a home baker.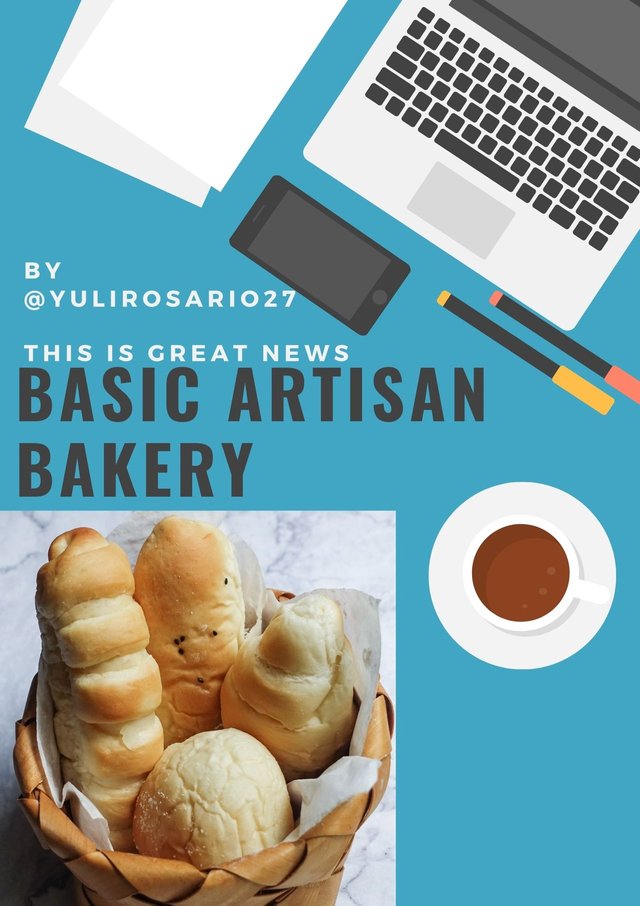 The main purpose is to get to know some baking tips that will help us to carry out our project to create breads.
To make artisan bread we must know several techniques and procedures to obtain a good homemade bread.
Artisan bread has its supporters because it is a healthy bread and usually lasts longer without losing its properties and most importantly it has a special flavour.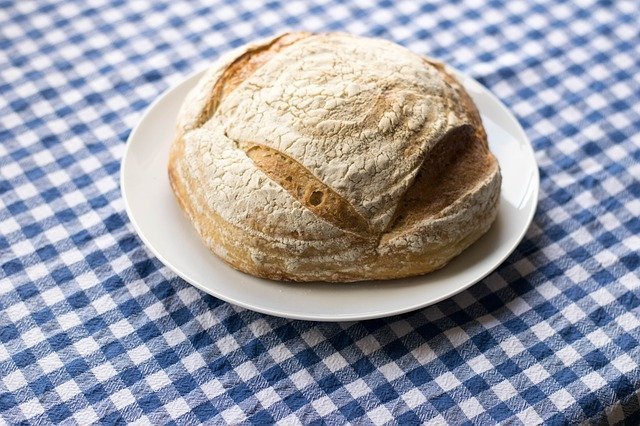 Although there are several types of yeast, we can use a natural ferment called sourdough, this is obtained in a very simple way, it is preferable to make it without any added yeast, as it is not necessary, the sourdough will do the function of yeast but with some advantages that does not have the industrial yeast such as: sourdough contains vitamins, minerals, lactic acid, has lower glycemic index, it is cheaper (at least here in Venezuela).
Next I am going to give you the steps to elaborate a type of sourdough, (there are several processes) in 5 days it will be ready to use and if you want to make breads in a row you have to feed the sourdough every time you extract dough from it.
Sourdough
Ingredients:
✓Whole wheat flour preferably or, failing that, the usual flour. The advantage of whole wheat flour is that it is more natural and will ferment faster and better.
Mineral water or rainwater, otherwise tap water. Tap water will not ferment the dough properly because it contains chlorine, but by boiling it we can remedy this.
A glass jar with a lid or, failing that, a plastic pot.
Preparation.
The measure to make sourdough is the same amount of flour for the same amount of water, this depends on the bread project that we are going to make, if we are going to make one loaf of bread or 100 loaves of bread, do you understand?
Day one.
If I add a cup of flour I must add a cup of water, half warm and mix a little, place it in the jar and cover it, then place it in a place with a temperature of approximately 22 degrees Celsius, this speeds up the growth of yeast.
Day two.
Add flour, water and a spoonful of sugar to the initial dough, mix a little and keep it as the previous day.
Day three.
Add half a glass of water plus half a glass of flour to the initial dough, mix and store. The appearance of the flour is ochre in colour.
Day four.
We remove the liquid generated by the bacteria and discard it and add half a glass of flour only and mix and leave it again in the same conditions as the other days.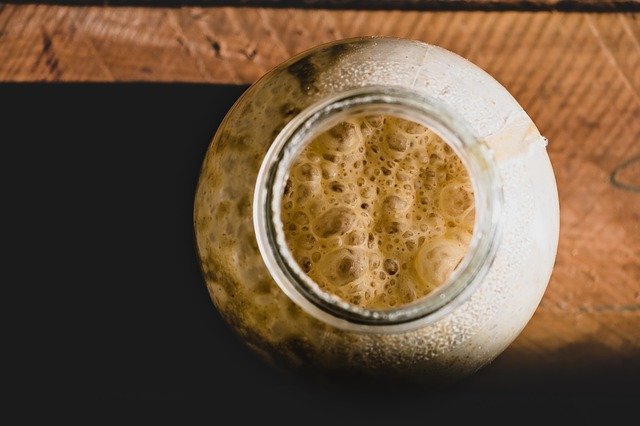 Day five.
The appearance of the dough is creamy with bubbles already there we can use it.
If we are going to use the sourdough daily, we do the above process removing part of the sourdough, but if you are not going to use it daily you have to put it in the fridge and one day before using it, we take it out to wake up the bacteria. However, every day you have to feed it by taking out some of the dough and add flour and water in the same proportion as in the previous steps.
Important: When you take out the sourdough you have to replace it by adding flour and water in equal parts.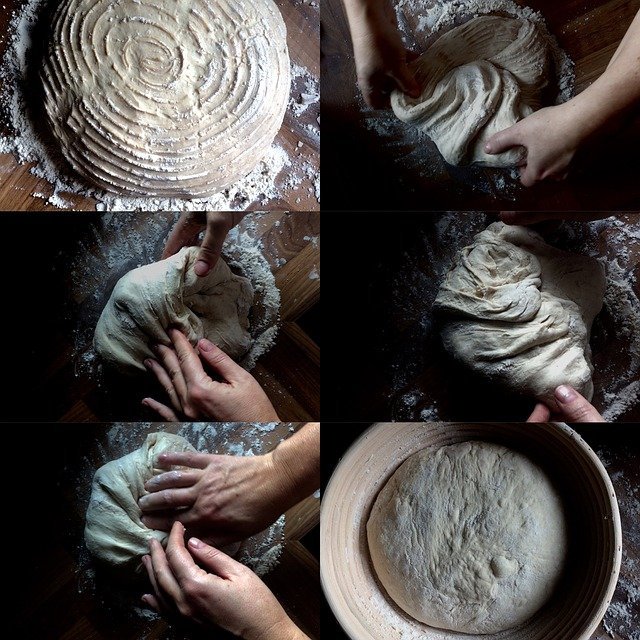 If you don't want to do this procedure you can use baking powder or natural yeast, but doing the sourdough procedure will save you money and the result is healthy and tastier bread.
Another basic of bakery is the choice of wheat flour, not all flours are good for a good bread, wheat flour must have a minimum protein from 12% although I like from 13% protein onwards (get this data they give you in the bakery school, it is secret only of bakers, use it well😊).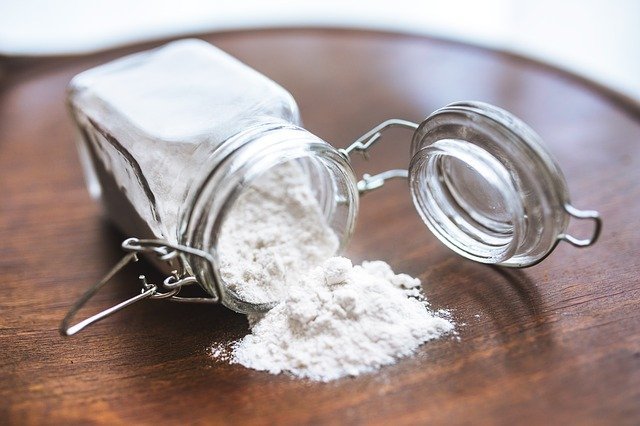 ✓
To see the percentage of protein you can look behind the packaging in the properties of the flour, if it is below 12% I do not recommend it, because its percentage of protein is lower than the established and therefore the bread will turn out badly.
In some specialised shops it can be ordered as baker's flour or strong flour.
Oven.
Another important aspect for the elaboration of a good bread is the oven, the majority, we have a kitchen oven that does not have some functions of the special ovens for bakery, for that reason, to obtain a good bread there are some tips that we can apply to resemble a little the function of the ovens of bakery.
**Humidity in the oven ** It is necessary that our oven has humidity and some steam, which is necessary to give a good texture to the bread.
A tip is to place a heat resistant container with water, the evaporation and humidity that this produces makes the bread increase in volume, gives shine and a nice colour to the bread.
Another tip is when we put the bread in the oven we can spray it with a spray bottle with water.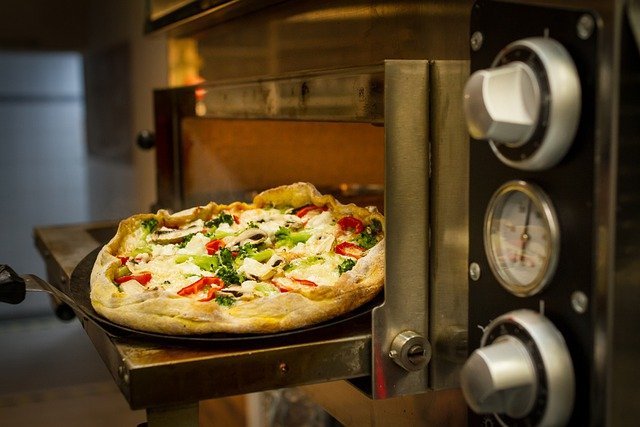 Basic bakery tools.
How in any art or craft is always necessary to possess some minimum work instruments to facilitate the preparation process however we can also use our ingenuity to replace some kind of instrument.
The most basic is:
A weight or scale.
Measuring cups
Measuring spoons.
Two clean kitchen towels
A rolling pin.
bowls
Brush
Baker's knife
spatula or dough scraper (I like silicone)
Hat to avoid hairs in the dough.
An apron so as not to ruin our clothes.
These tools can be replaced by a substitute, for example: the baker's knife can be replaced by a sharp knife.
The measuring cup can be replaced by butter pots of different grams.
The hat can be replaced by a cloth
The apron can be replaced by a broad cloth or shirt.
The only instrument for me that is irreplaceable is the scales and the baking trays, the scales are necessary to weigh the flour to make the loaves of the same size, because if we make the loaves with different weights, when baking some will be cooked, others half cooked and others uncooked, to avoid this we use the scales.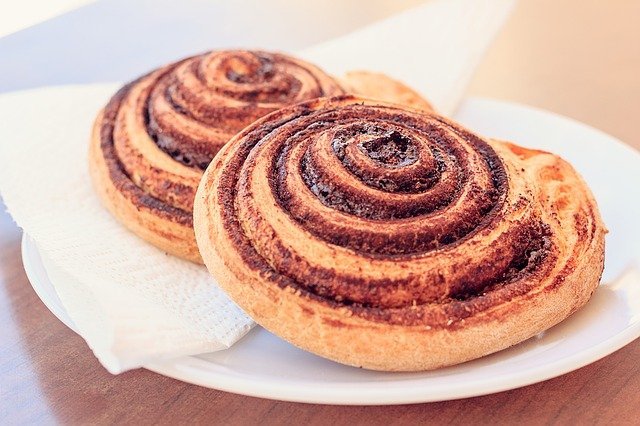 **If a good group of Steemians are interested in making a bread we can follow up with more practical artisan baking information, (but yes, I'm in the middle of moving and you'd have to wait a week for me to settle down to make the sourdough so I can make the bread), tell me in the comments if you would like to make the bread with the sourdough recipe or with the yeast they sell?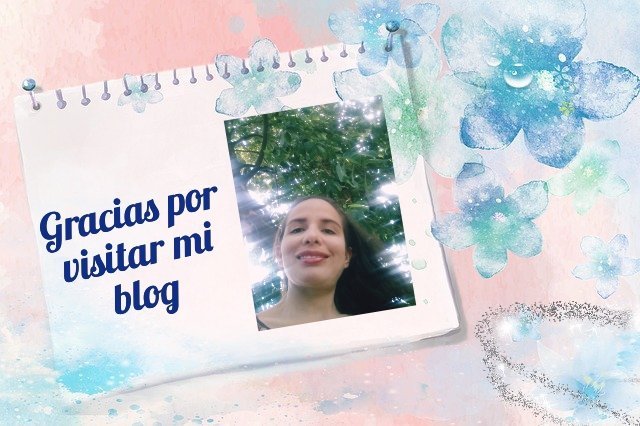 Translated with www.DeepL.com/Translator (free version)