Drawing tutorial : how to make a village sight painting by poster colour || 10% to @steem.skillshare
Hi all my drawing lover friend ..
.

How are you all...? I hope fine. I'm also fine by the grace of Almighty. Today I made another painting tutorial. I live in a rural area in our country. There are many natural sight in our village. Most of the houses of my village are made by muddy brick and grass leaf.
The house is looking so beautiful. And there are many crops land in my village.

So I made a beautiful draw of a sight of my village. I made the painting by poster colour. In this painting I will explain about all the drawing process. Now I'm sharing the painting.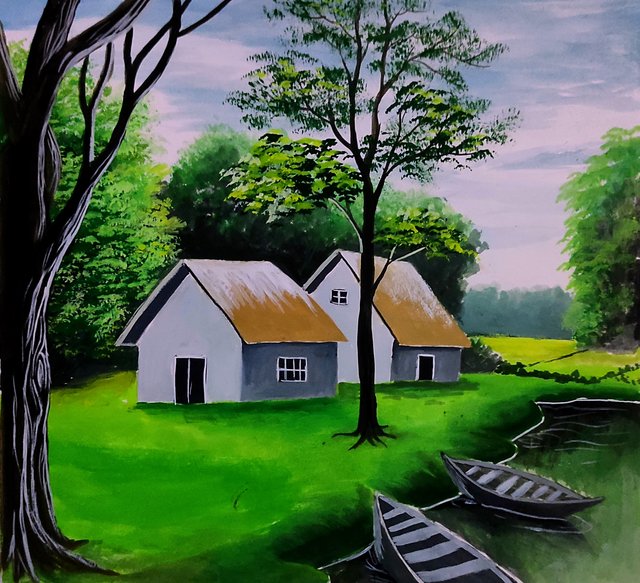 Drawing instrument.
art paper
drawing brush
colour mixing plate
poster colour shades
water
pencil
hard board

Stape by stape drawing process.
At first I managed all the instruments. Then I started to draw the primary shape of the painting. Here I used just a graphite pencil and an art paper. You must make the primary shape at first to draw well. Then I mixed some white and sky blue colour. And applied it on the sky.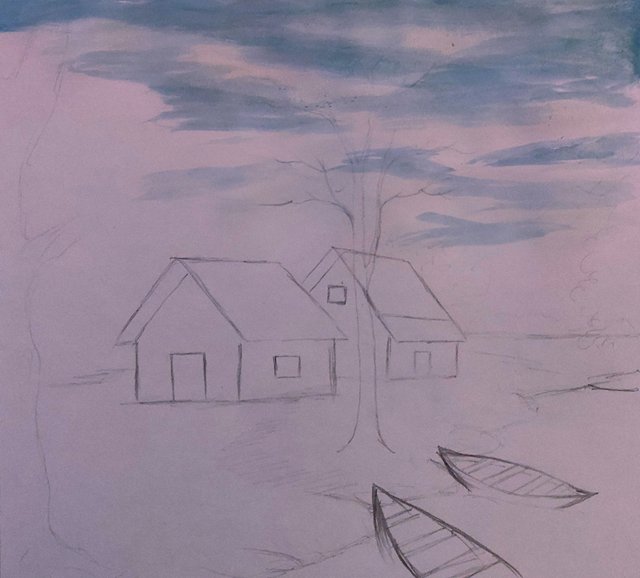 Then I draw some trees spot to the back side of the house here I used firstly black colour by round brush. Then I applied some green colour on the black spot. And then I made some light colour and applied it on the spot. In this stape I coloured to the house. I used the mixer of orange and white colour and applied it to the roof of the house and then I used gray colour to the wall.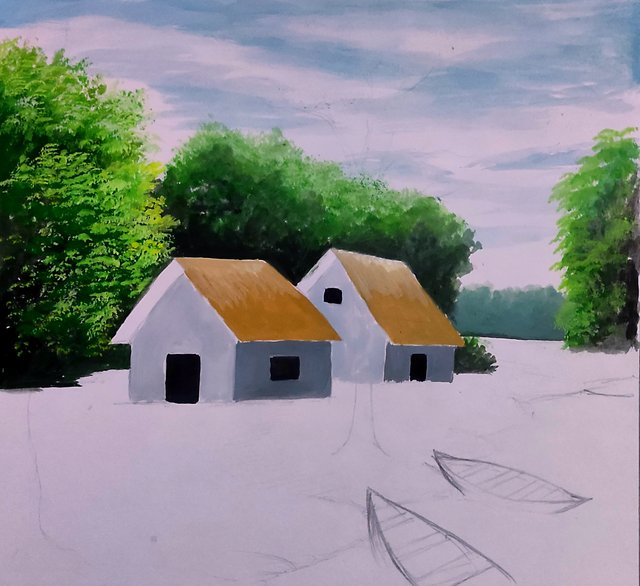 Then I draw the ground by the green colour and light green colour. I used green colour because the ground is full of grass. To draw the land I used flat brush. The I draw a tree to the front side of those house. And draw all the leaf by green colour using filbert brush. On the left side of the painting. I draw another big tree. And made it highlighted by the white colour.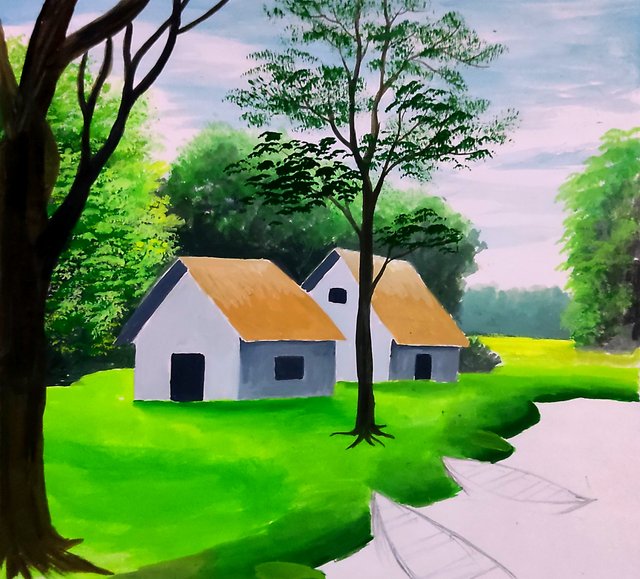 At the last stape I draw the river. I used some deep colour to draw the water of the river. Firstly I use black colo to the bank side water. And then I used green and gray green colour to the other side. At the final stape I draw two boats in the river by black colo and gray colour.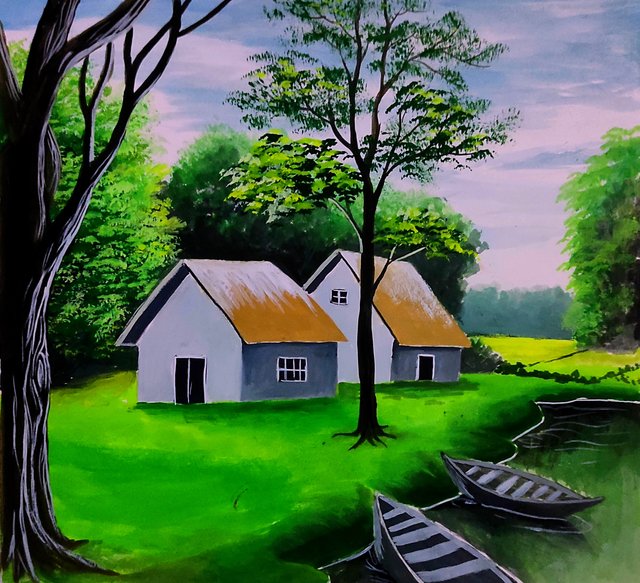 If any one want to suggest me to make any certain drawing tutorial . Please suggest me in the comment box. And I will try to make the painting / drawing tutorial.
Thanks all for visiting my post and supporting me.
If anyone want to buy my artwork and any portrait drawing. He/she can contract me in discord.
discord I'd : mdriart#0766
| Category | price |
| --- | --- |
| Poster colour drawing | 0.7sbd |
| Colour pencil drawing | 0.5sbd |
| Human portrait ( black & white) | 0.7sbd |
CC-