Drawing tutorial : how to draw a night view landscape painting by poster colour. Club5050 programme || 10% to @steem.skillshare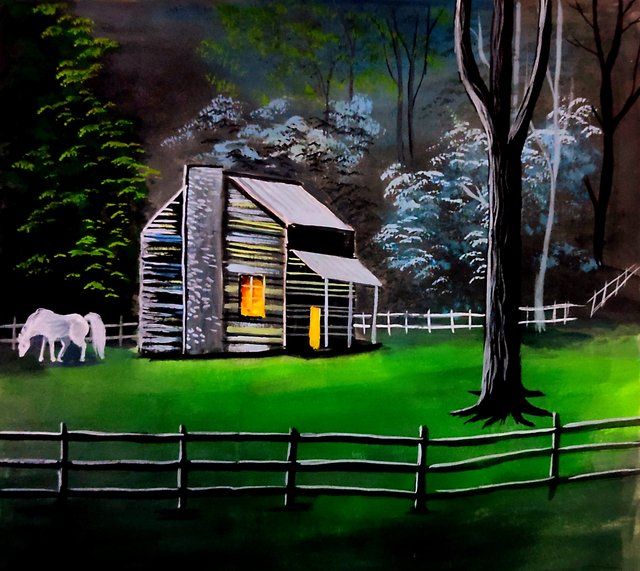 Hi all my drawing lover friends. How are you..? I hope fine. I'm also fine. Today I'm going share a new painting. It's a night view painting of a landscape. I made this painting e poster colour. In this painting I draw t beautiful house and some trees.
Now I'm sharing the name of all the instrument that I used to make the painting.
art paper
drawing brush
colour mixing plate
poster colour shade
water
hard board &
pencil
Now I'm describing stape by stape drawing process ...
At the first stape. I took the art paper and draw a border line by graphite pencil. Then I draw the primary shape of the painting by the pencil. Then I took colour mixing plate and I mixed some black colour on the plate. And then I applied on the paper by flat brush. And made the background part. And also I draw the ground by the green colour.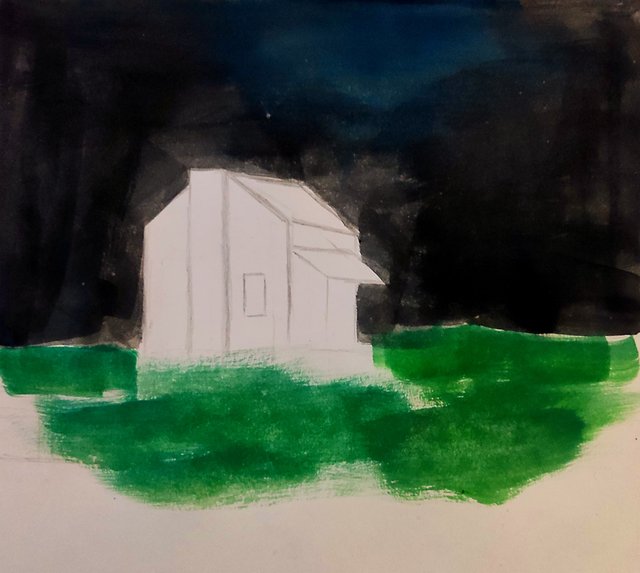 The I took the filbert brush and mixed some light colour on the plate. And took it by the filbert brush and applied it on the dark spot, before that I draw some trees behind the house . In this stape I coloured to the housr by black colour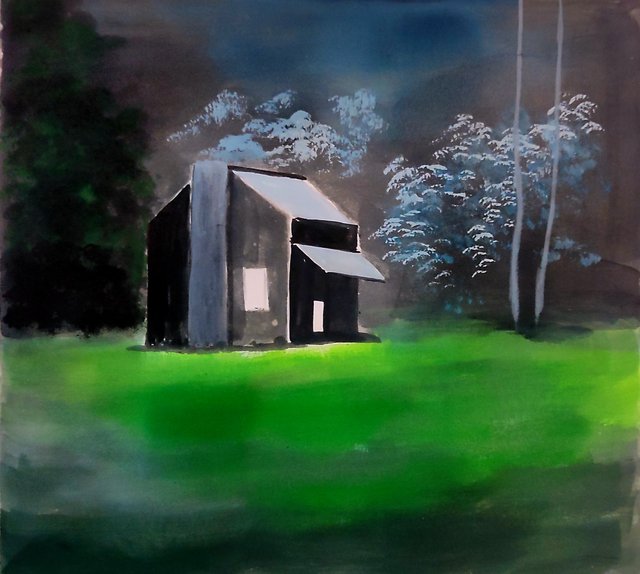 To the next stape I made the house more details and beautiful. I took the details brush and draw some line with the white colour. Then It's looked like the wooden house. In the windows and at the door I used orange and yellow to make it highlighted and for the reflection of lamp in the house. In this stape I draw a big tree front of the house.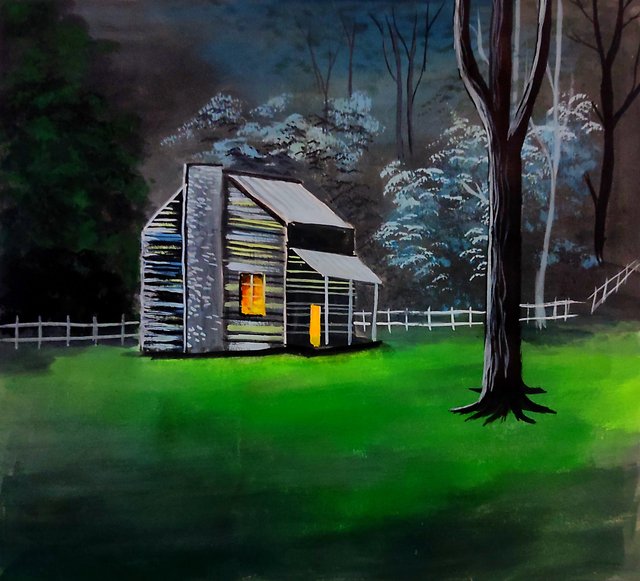 Then I made the tree highlighted by the white colour and here I used details brush. Then I draw the boundary around the land of the home. Here I used black colour. And to the corner I used white coloured line. And at the final stape I draw a horse by the white colour.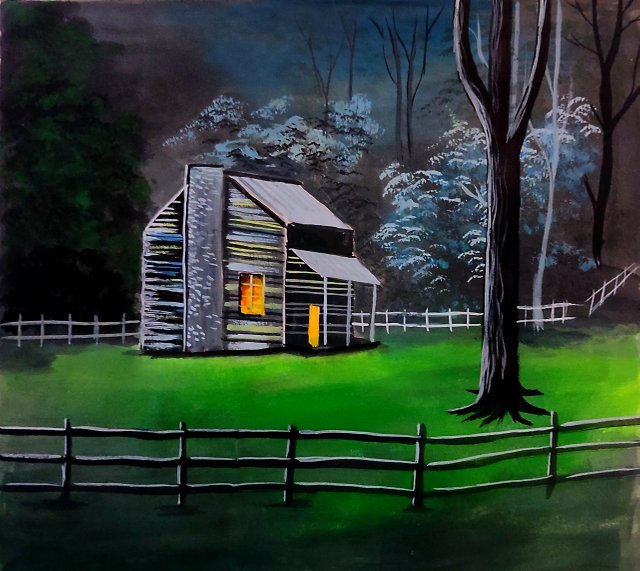 Thanks all for visiting my post and supporting me.
If anyone want to buy my artwork and any portrait drawing. He/she can contract me in discord.
discord I'd : mdriart#0766
| Category | price |
| --- | --- |
| Poster colour drawing | 0.7sbd |
| Colour pencil drawing | 0.5sbd |
| Human portrait ( black & white) | 0.7sbd |
CC-