Drawing tutorial : how to draw a foggy winter morning view painting by poster colour. || 10% to @steem.skillshare
Good evening all my friends.
.
I'm really glad to get all the inspiration from the authorities and members. So I always getting impressed and making some beautiful drawing and painting to sent you some knowledge about art. Today is not different.
I made a beautiful landscape painting. It's a different moment I tried to highlighted. It's a foggy morning view painting. And in the foggy weather a couple are waking on the dew wetted grass. It's a different feeling to walk on the wetted grass. So Let's watch the painting.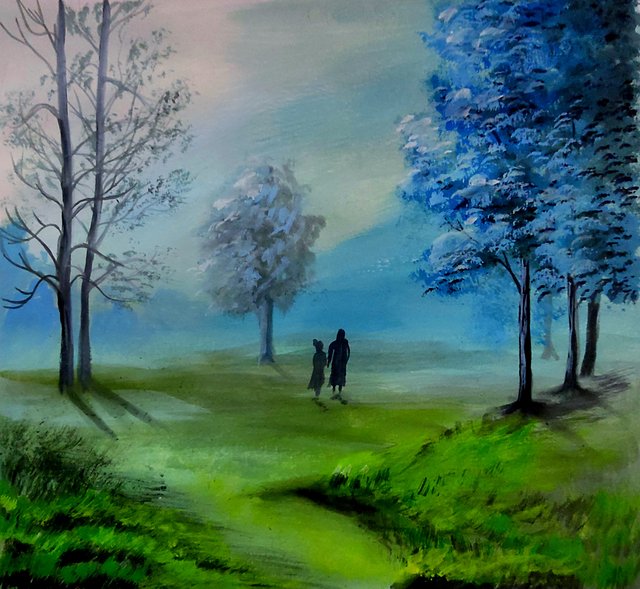 Drawing instrument..
art paper
drawing brush
colour mixing plate
poster colour shades
water
graphite pencil
ruler
hard board
Now I describing stape by stape drawing process.
At first I took an art paper and a graphite pencil. Then I draw the primary shape of the painting. Now it's time to mix colour. I took some white colour and sky blue colour on the plate. Then I applied the white colour to the sky. And I used little bit sky blue colour to the ground side. And then I used green colour to the ground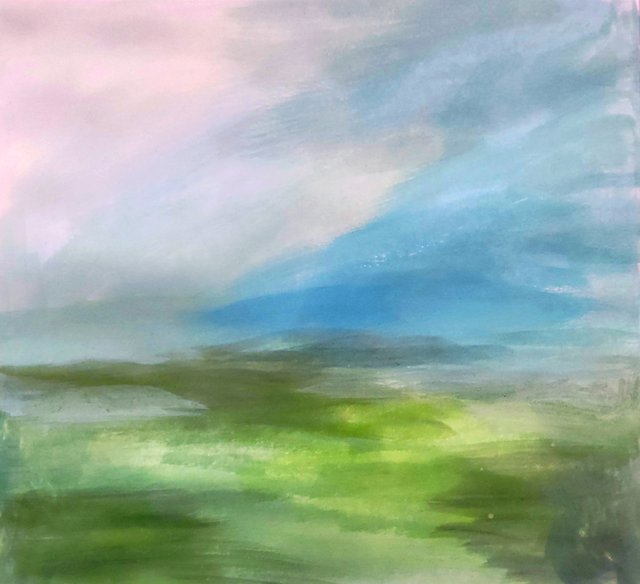 Then I draw a tree which I is situated in the long away. So I used here gray colour to draw the tree.
And to the other side I draw some tree. To draw this trees I used blue colour by filbert brush. And I draw all the trees branches using deep gray colour.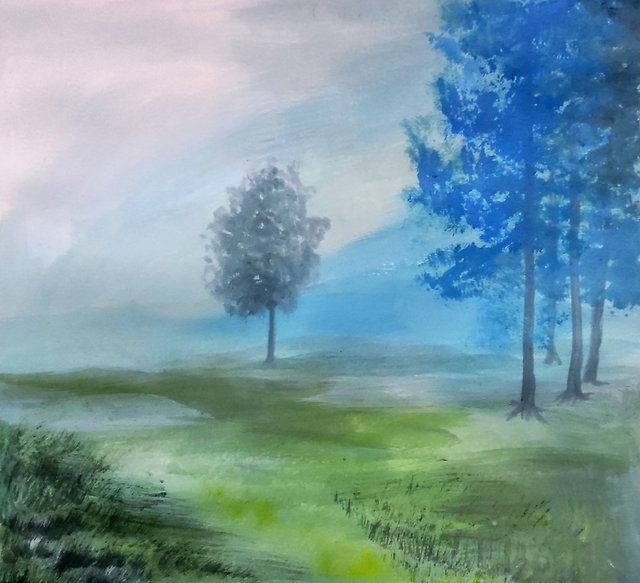 Then I draw the the ground blacked to draw the grass as well. In this stape I draw another trees to the others community. Here I also used gray black colour.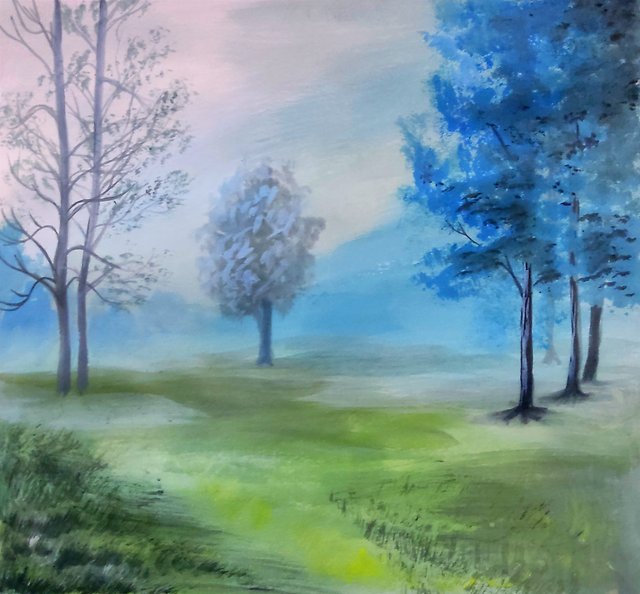 At the last stape I draw the ground and made it green on the ground by using light green colour. And at the last stape I draw the couple is walking on the grass by black colour.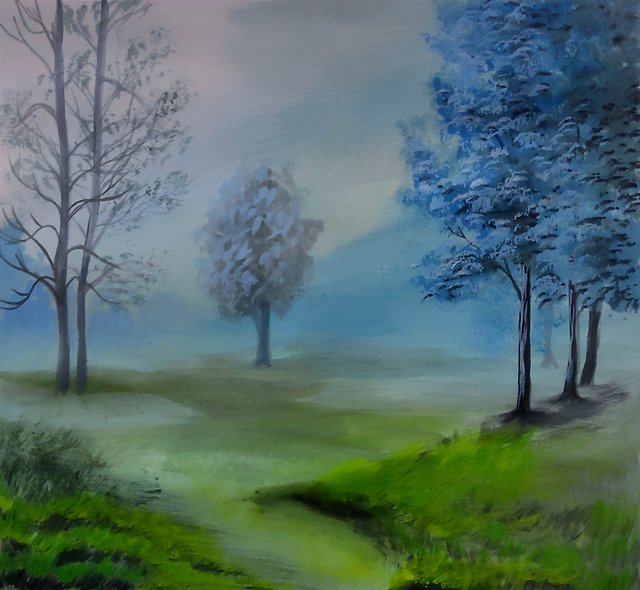 If any one want to suggest me to make any certain drawing tutorial . Please suggest me in the comment box. And I will try to make the painting / drawing tutorial.
Thanks all for visiting my post and supporting me.
If anyone want to buy my artwork and any portrait drawing. He/she can contract me in discord.
discord I'd : mdriart#0766
| Category | price |
| --- | --- |
| Poster colour drawing | 0.7sbd |
| Colour pencil drawing | 0.5sbd |
| Human portrait ( black & white) | 0.7sbd |
CC-