Better Life | The Diary Game | 12/04/2021 - The Monday Blues Strike
Hello all. That was a real quick weekend, wasn't it? One thing I know it's Friday and the next thing it's already Monday. Luckily Ugadi is Tomorrow. So, no worries. Just got to grind just one more day at work.
Morning: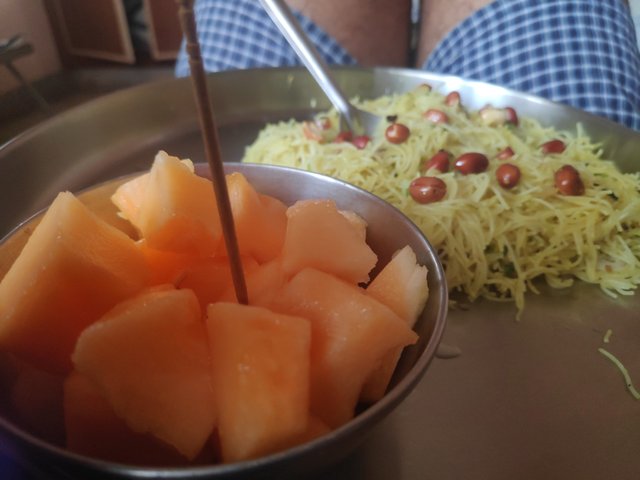 The most heart-warming breakfast that you can have
In the morning, I woke up at 7 AM and had a glass of hot water with lime. Due to less exercise over the past year, I seem to be gaining some weight in the form of fat. So, I am not working on getting back into shape. After having my water, I took Cooper out on his morning walk. Today we met 2 of Cooper's street friends. These are two amazing dogs who come up to me demanding pets when they see me.
After getting back home it was 8 AM already. So, I gave Cooper his food, had my bath, and then went on to have my breakfast. Today I skipped my daily milk and went straight for my breakfast. Today my mom had cooked very delicious vermicelli lemon rice. I also had muskmelon for sides. The breakfast looks so simple. However, this was one of the most heartwarming breakfasts that I have had in recent times.
At 9:30 AM I logged into work. Since it was a weekend, I hadn't opened my laptop to check the emails either. So, I logged in early to do exactly that. Also, today was the sprint planning day. Since I had completed all my work before the weekend, I didn't have any work other than assisting in the planning and grooming of the numerous user stories.
Noon: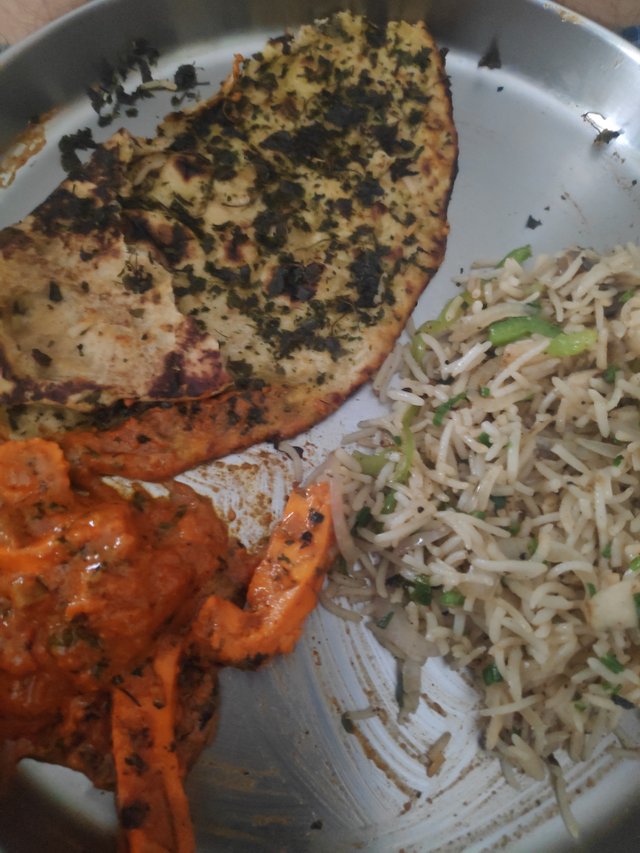 The Roti curry and Fried rice that I ordered today
Today, everyone at home was feeling lazy. So, my mom asked me to order food from a restaurant for lunch. One of the best vegetarian restaurants near my house is the New Shanthi Sagar. So, I ordered Kadai Paneer, Methi butter roti, and mushroom fried rice for me and my parents. After eating so much home-cooked food, this one felt extra delicious.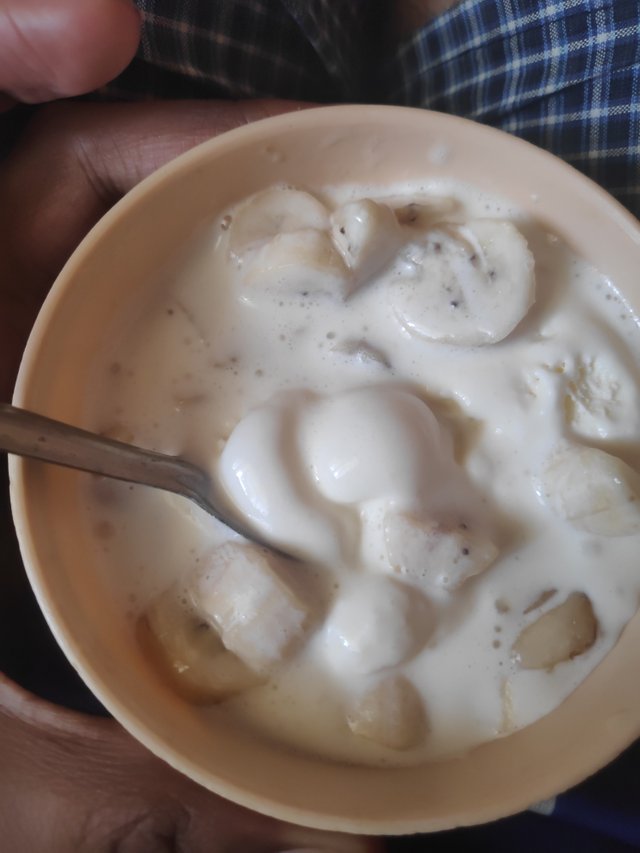 Combination made in heaven
For dessert, we had vanilla ice cream with banana. If you haven't tried this combination then I suggest you do it immediately. It is simply heaven on earth.
After lunch I attended a few more meetings and then at 3 PM in the noon, I decided to get some sleep. By the time I woke up, it was already 6:30 PM and Cooper was calling me to play with him. So, I logged out of work and went on to play with Cooper for some time.
Night: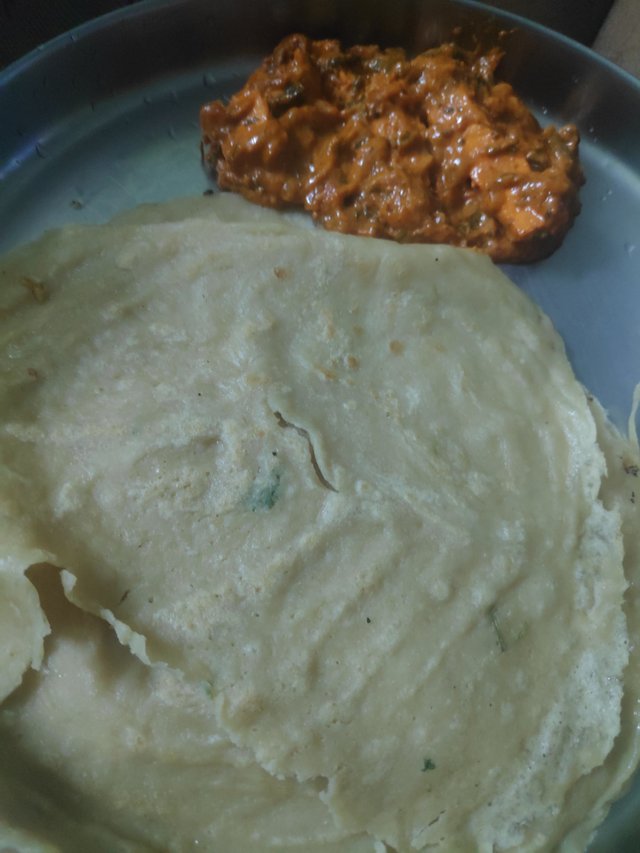 Night Roti and curry
In the night there was still some curry left. So, my mom cooked roti for me and I had it along with the tasty Kadai Paneer from noon. Later I took Cooper for his night walk and then logged into Steemit after I got back from a walk. After curating some of the genuine posts in the BOI community, I hit the bed.
That's it, guys. Let me know what you guys think.
Thank you.
CC:
@steemcurator01