Betterlife with Steem/the diary game/25feb2021/thursday
Hello steemians , This is Shivijadon and how are you all and how was your day. This is my 7th diary entry and i hope you like my diary.
So let's get started snd talk about my whole day
Good morning friends, i got up early today, then I watched some dishes for breakfast on YouTube. When it was 6 o'clock then I went down brushed my teeth and freshen up
Then I touched my mother-in-law's feet and then went to the kitchen to make breakfast, I did not understand anythingin breakfast, then I gave everyone tea and biscuits for breakfast. We all had breakfast and then i woke up my son too. Then I bathed him and dressed him in uniform to go to school.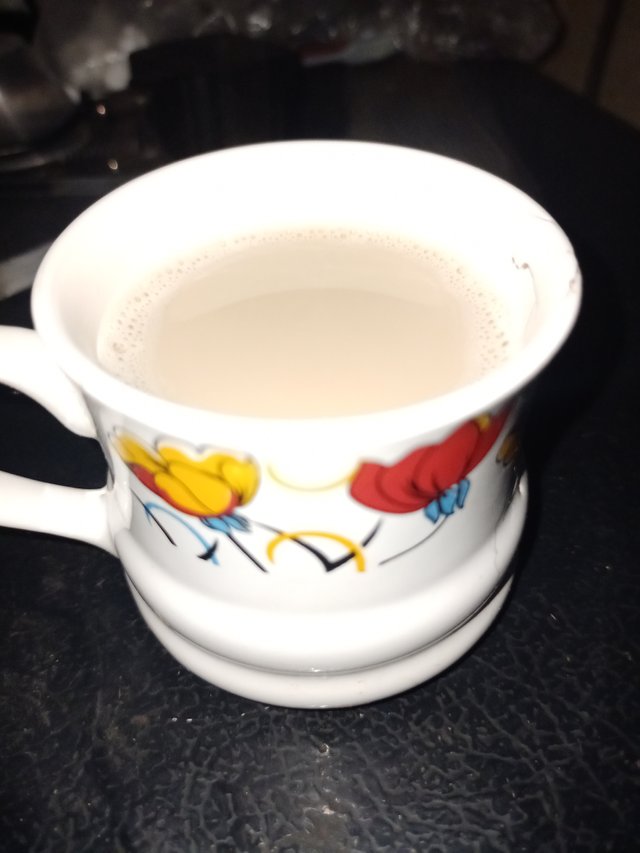 Morning tea
My son said that he has to take Maggi for lunch today, so I chopped all the vegetables and cooked Maggi for him, I packed his lunch and his father left him till the school bus.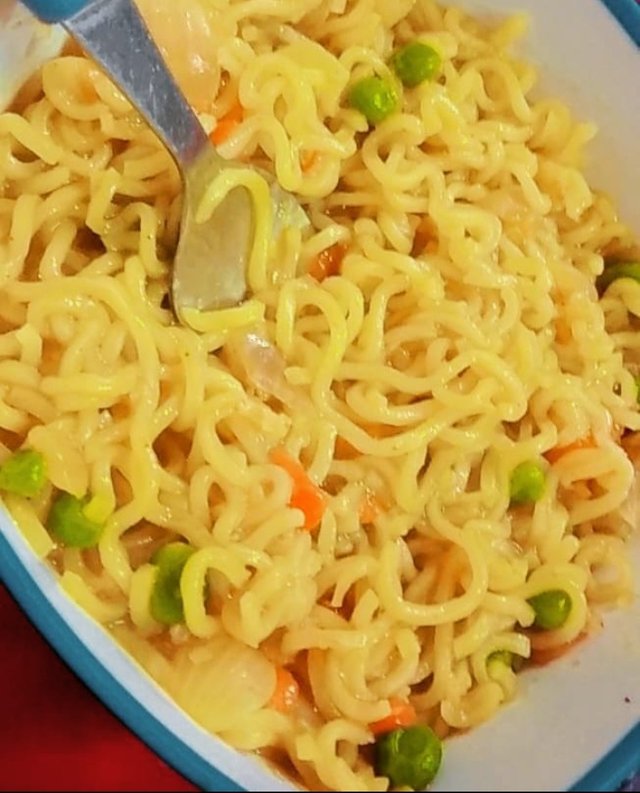 Maggie for my son
Then I cleaned the kitchen and went for a bath. Then I came to worship.
Then I made preparations for lunch, I made dahi aaloo and rice and chapattis. After preparing the food, I called everyone to the dining table and everyone ate very well.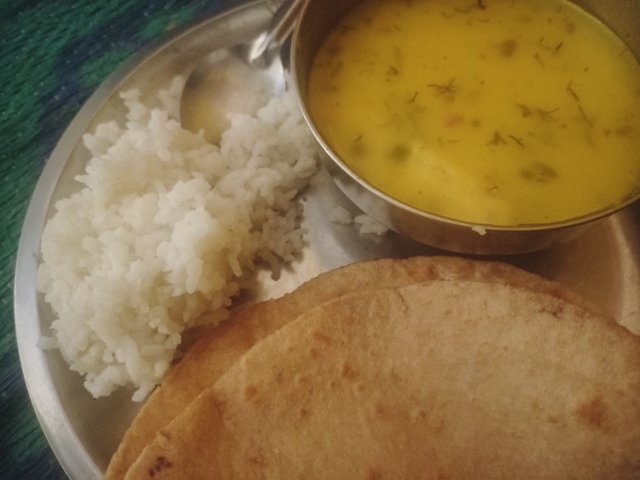 Dahi aaloo, rice and chapattis made by me in lunch
After eating all the food they all went away, I also finished all my work and went to my room to rest. After doing a little rest, I started Instagram, watched all the stories, saw the news feed and checked how many likes were there on my post.
Then I talked a little to my friends on whatsapp.
I also made some reels on Instagram which I like to make and then I send those reels to my sister, take a look at which video is good and she gets very rude because sometimes it irritates her.
Then my son came from school and told me what he did and went out to play outside after doing his homework.
Then I went to the terrace on a very hot day today. I took some weather photos and then came down.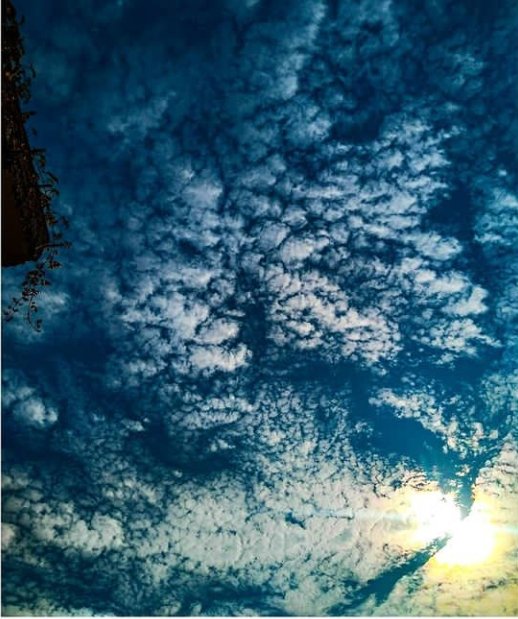 Sunny day
Then in the evening I had prepared cheese today in dinner my brother-in-law loved the cheese made by me so he also ate the same food, everyone liked the food very much and after eating the food, everyone went to their own room. Even after doing all the work, i went to my room and saw that both my son and my husband had slept. Then my sister @arjuskrwr got a call i talked to my sister for a while then i fell asleep in my blanket.
Goodnight friends
#india
This post is set to 100% Power up