Better Life With Steem/The Diary Game/26feb2021/friday
Hello Steemians, how it was going friends? I hope all of u doing great in this pandemic. This is my 8th dairy. I hope you like my dairy entry. So let's talk about my whole day.
Hello friends, we had a bad electricity today, so everyone woke up late I also woke up at 7 am. Then I went down then brush my teeth and freshen up. Then I touched the mother-in-law's feet and went to cook breakfast for everyone. Today I cook fried rice for breakfast and tea. Gave everyone tea and rice, then went to give breakfast to my husband in my room as well. He was also fresh, we both had breakfast together. My son slept late today because it was holiday, so he woke up late. He got up and had breakfast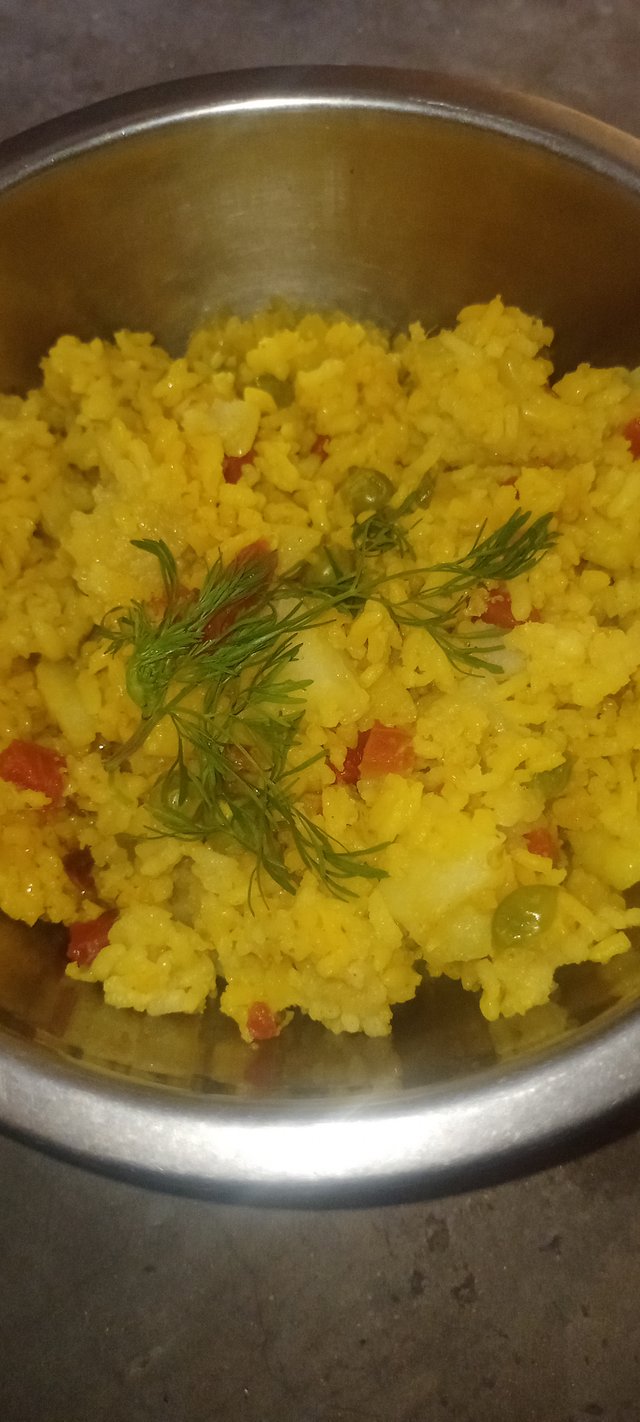 Fried rice in breakfast
Then I cleaned the kitchen and went to take a bath. Then I worshiped.
After the pooja, I made preparations for lunch. Today, I made a vegetable of pea potatoes and chapattis in food. I put food on the dinning table and called everyone and everyone ate together.
Then I bathed my son, dressed well and clicked his photo.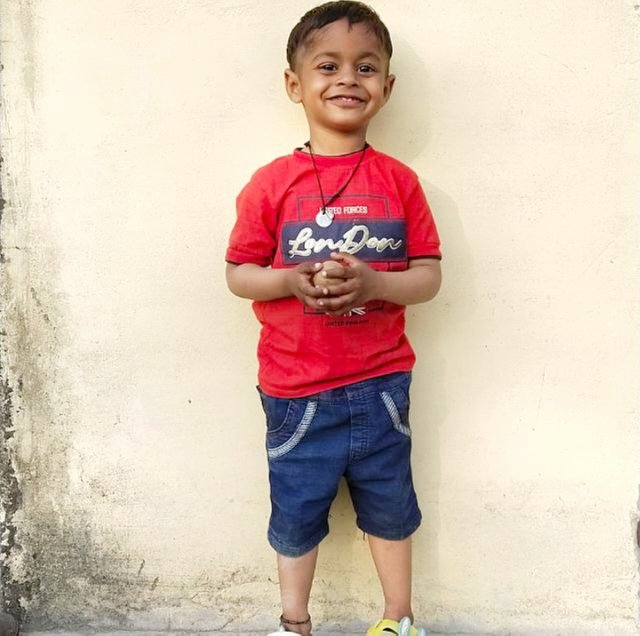 My son
Then I finished all my work and my son went to sleep in our room. We slept for a while, then the electrician came, he fixed the light, I gave him money and he left.
Then when my son woke up, I played with him for a while, taught him a little and taught him some good things.
Then I chatted with my friends on WhatsApp for a while, watched some videos on instagram and also saw tips for healthy skin because my dark circles are falling and some home remedies are also seen on YouTube.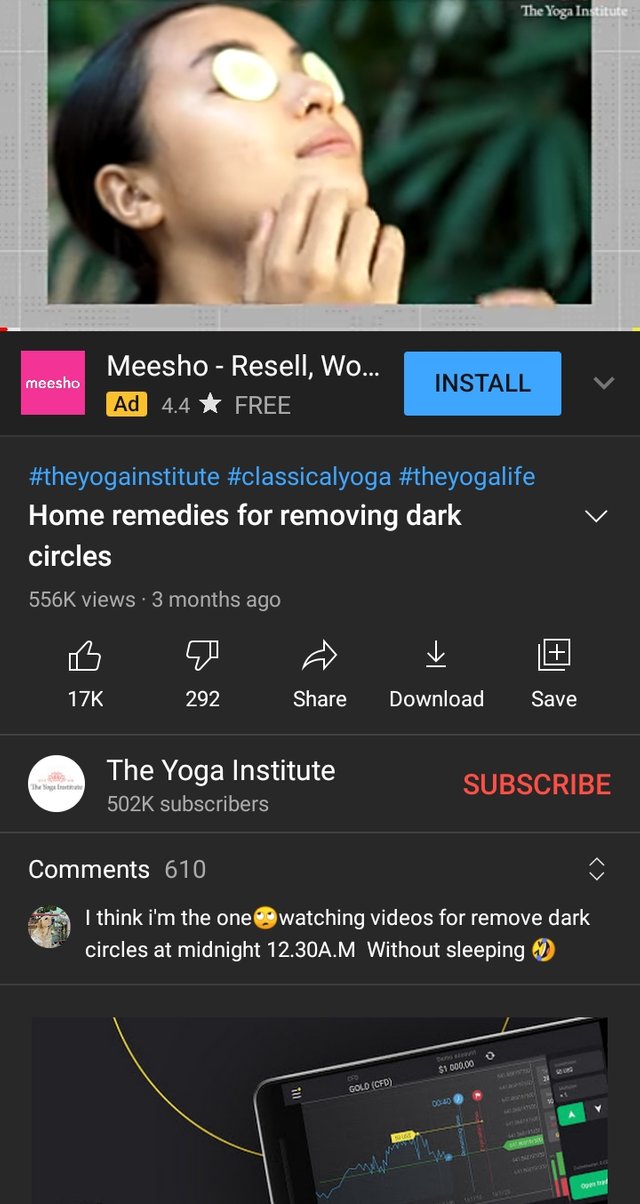 Searched home remedies for dark circle on youtube
Then I went to the terrace for some time and saw everything there and came down.
Then I made preparations for the dinner, I made jackfruit vegetable in dinner, everyone ate it very well. Then after finishing the work, went to my room and watched TV for a while, talked to my husband, wrote dairy and then fell asleep.
Goodnight friends
#india
100% Power up