Better life with Steem | The diary game | 22nd January 2022 |Powerup day
Hello everyone, hope everyone here is doing great, personally for me past days were not so good. I can't explain here but I'm really caught up with some real life issues still I'm trying to get more spare time to be available here.
Winter is on peak here, also it's raining here sometimes so much colder now, i barely goes out these days, only whenever necessary. Like going to a grocery store to purchase home essential.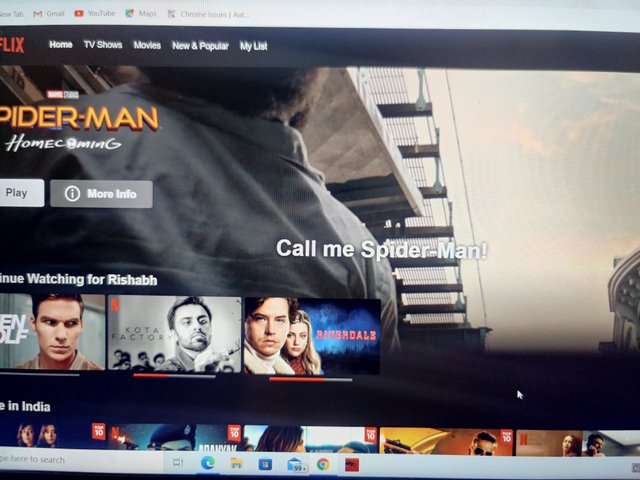 Netflix home page
Recently i started watching A series on Netflix named as "Teen wolf" It's very similar to the vampire diaries and movies such as twilight saga etc.
Later i check crypto market is having one of the biggest downfall, which lead to bloodbath in entire market even stock market is down since the news came up of coronavirus new variant it's just Falling and falling.
Later i engaged myself in steem blockchain, voting with the community account, commination with the mod team for further plans in BOI, then i did a power up of 2000 steem in my personal account. We also powered up 200 steem in @bestofindia community account, whenever we get more support we will power up accordingly and that was all for my day.
10% post rewards goes to @bestofindia