Better Life!! The Diary game-My diary#28 | 4/September/2021. || Birthday|celebration of my special friend|
Good morning Steemians,
How are you all and how was your day. Hope you all are doing well and stay safe at your home.
Let's start today's my diary game—:
So, today I woke up 8:00am in the morning because last night my I wished my best friend HAPPY BIRTHDAY and put status on watsapp and Instagram and post on Facebook. That's why I woke late in the morning.
I freshed myself and had tea. After that I helped my mother for did some house chores. After that I started my study for couple of hours. About 11'0 clock I had shower and worshiped of Lord. After that my mother gave me breakfast of sandwich with tea.
Today is my special one's birthday so, I had decided that I planned surprise party for her. I went to the market for bought birthday decoration things and bought 4 cakes for her because her name is Tanu.
After came back at home I had lunch and I planned surprise with her sister so, I went their home in the absence of birthday girl. After that I decorate the room for gave surprise to the birthday girl and also I invited other friends without informing her for the party. When birthday girl enter their home she was shoked and her happiness overloaded because everyone had refused to come on her birthday because it was our plan. She thought that no one will come on her birthday. After that she cut the cake and we clicked lot of pictures and we all had danced.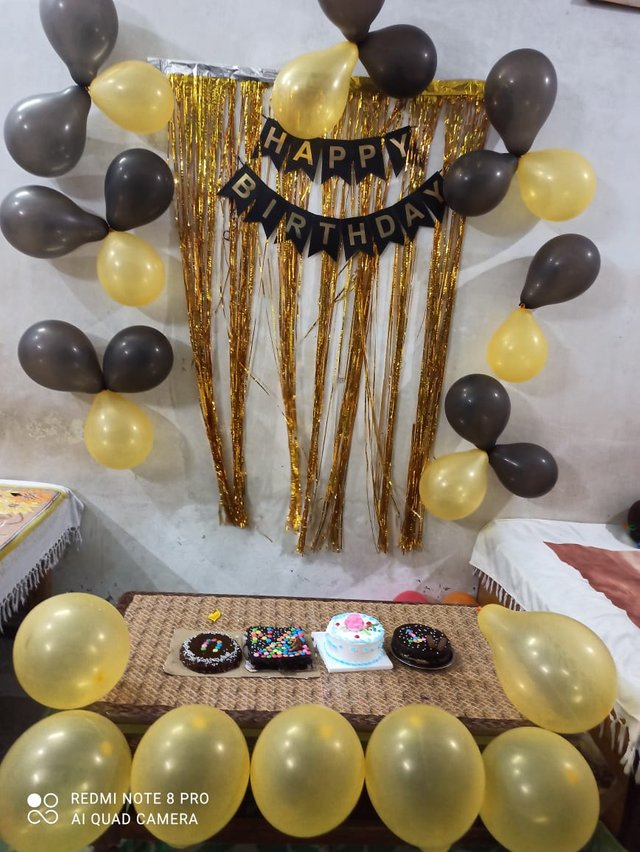 Birthday decoration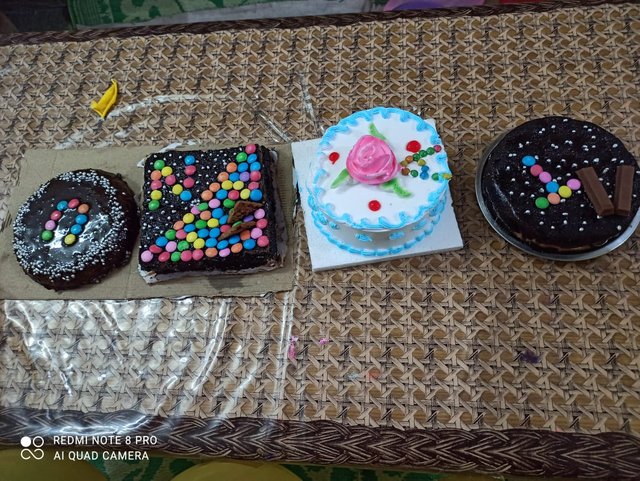 Birthday cake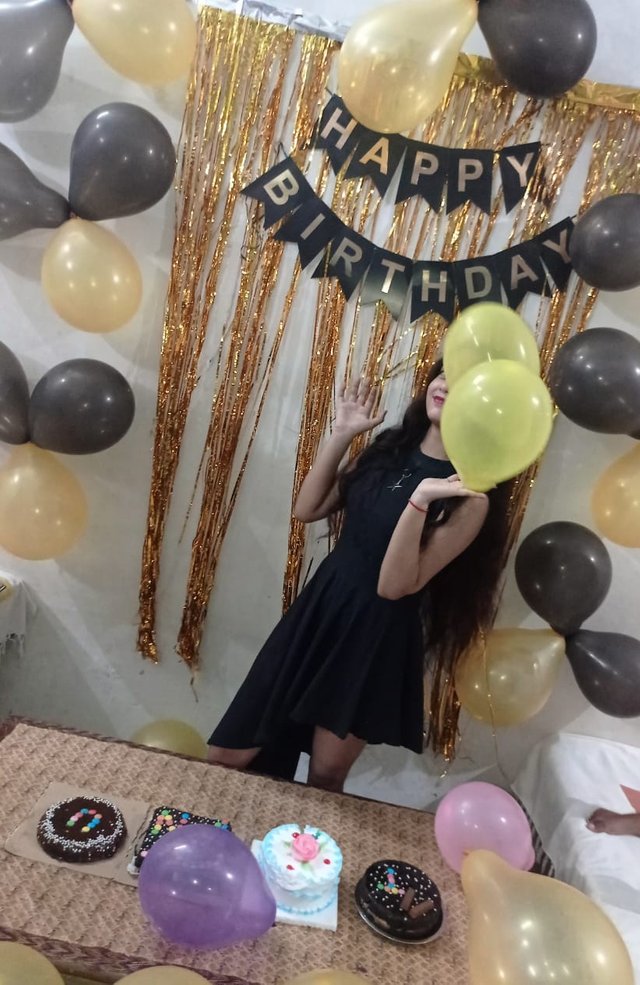 Birthday girl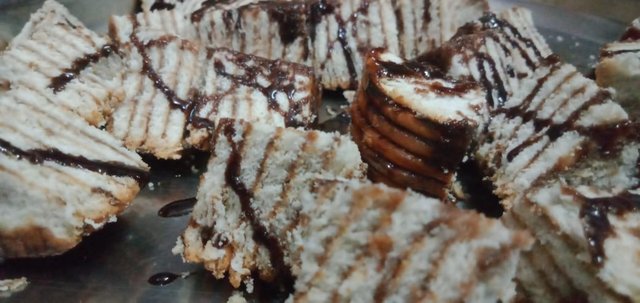 Pieces of cake
After celebrate the birthday party. I came back at home about 10:00pm and I washed my face and change clothes and went to the bad. After that share the pictures of birthday party to friends group and post on instagram. Today I was very tired so, I feel slept.
That's all today's my activity.
Thank you.