Better life! The diary game! June 27, 2021! Sister's Birthday Celebration!
Hi my dear friends! How was your day? I hope you all guys are enjoying your day with your family. I hope you all are enjoying to read my diary.
Today was my cousin sister's (@nishika) birthday and she had come to my house. So, it was 12 am when I wished her. All relatives were also there and they also wished her. After sometime, we slept.
Around 8 am, I woke up and did yawn for sometime in my bed. Then, my another cousin sister and I got up from bed. I went to washroom and freshed up myself. I did brush my teeth.
Then, I served breakfast to my mom and gave medicines to her. After that, my masi maa made idly for us. So, we ate it. We all cousins did breakfast together.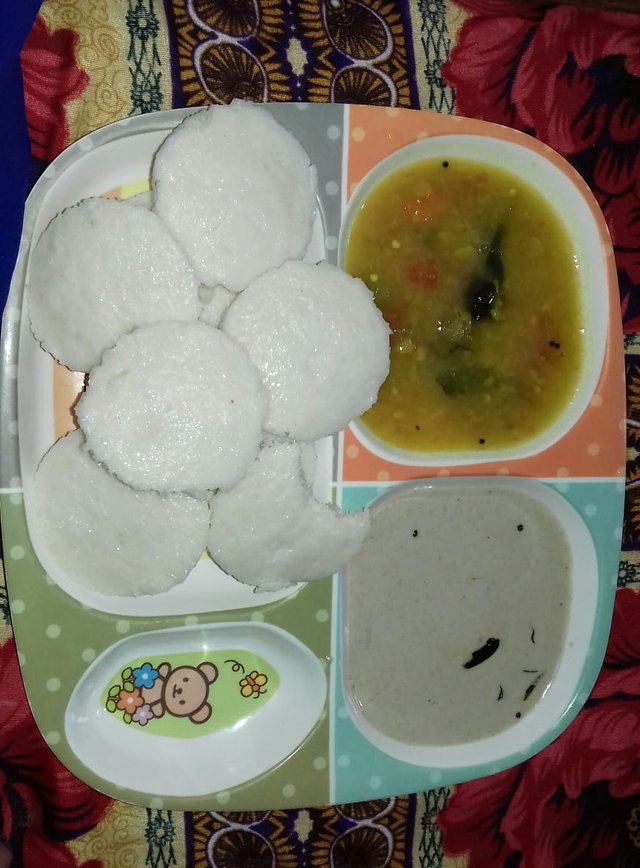 Idly
Then, we went to another room where we celebrated birthday party. We started to decorate the room. My younger brothers also did some fun 🤣.
They also irritated us🙄, but that was one of the funniest moments. Whenever we did some mistakes, they started jokes😂🤣. We all enjoyed too much at times of decoration.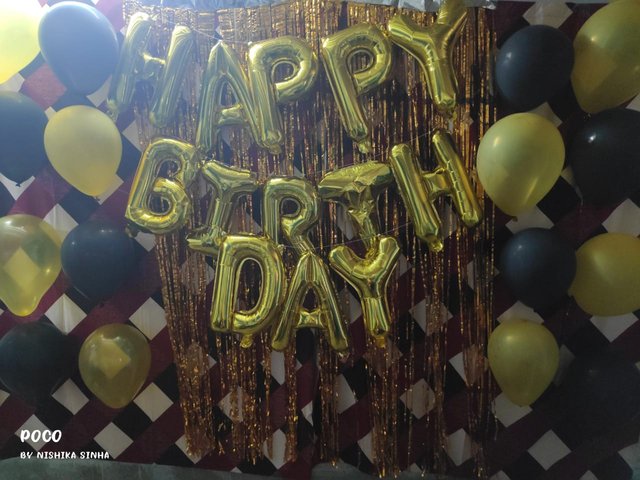 This is the full decoration by I and all my cousins.
After that, I took bath and did lunch with my cousins. Then, we rested for sometime. Then we got ready for celebration.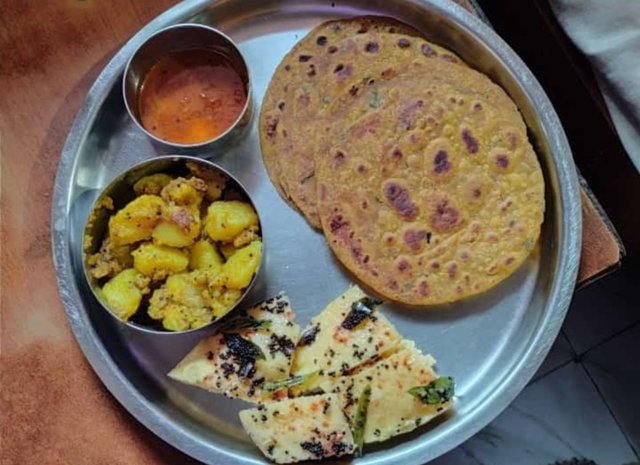 Lunch
Then, my brother went to bakery shop and he brought the cake and some chocolates also.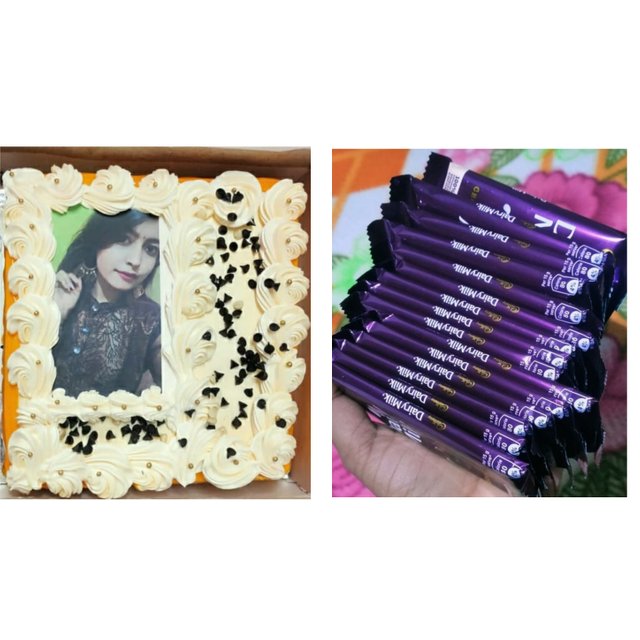 After that, my sister cut the cake and we clicked some pictures with her. After that we ate gupchup, pasta and chaat😋. Then, I changed my dress and washed my face and then went to bed and slept😴.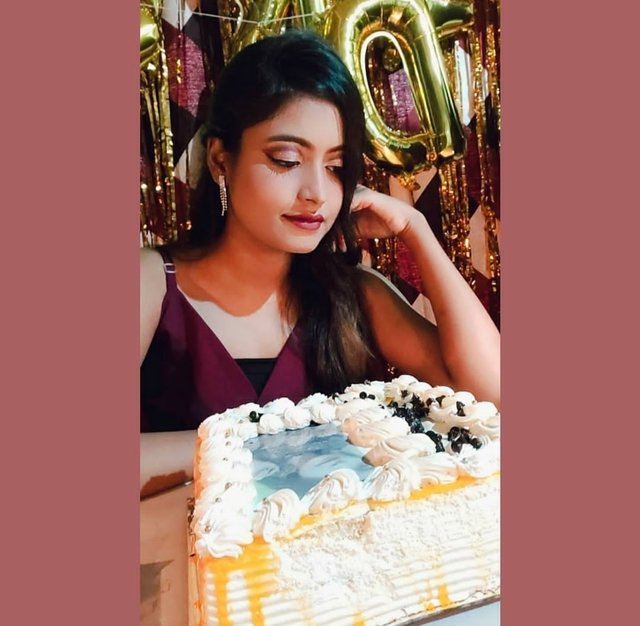 Birthday girl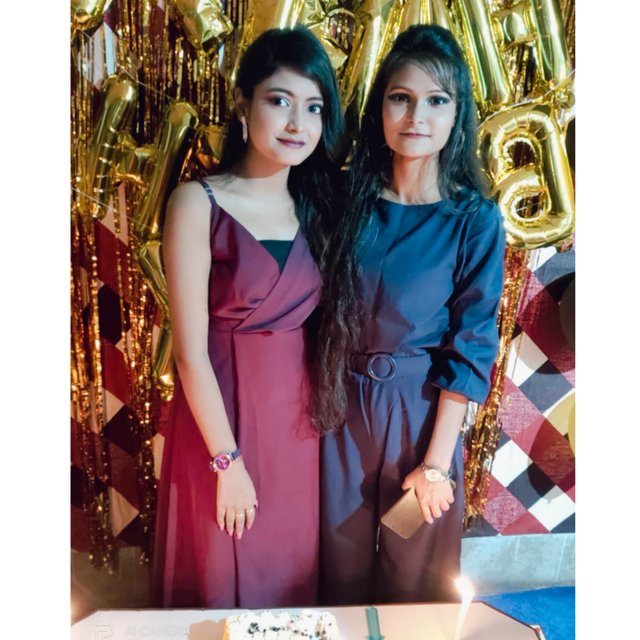 With birthday girl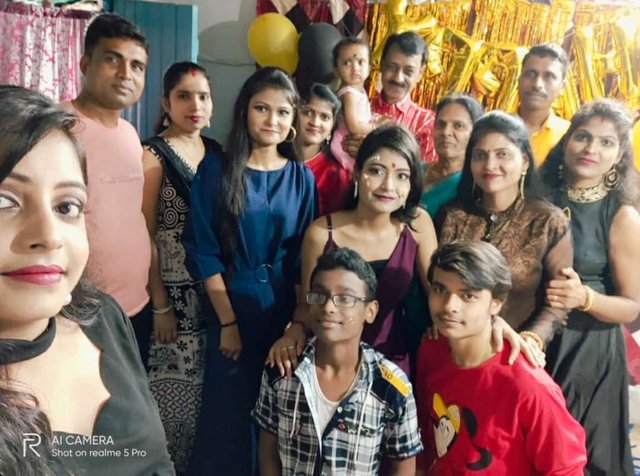 Family pic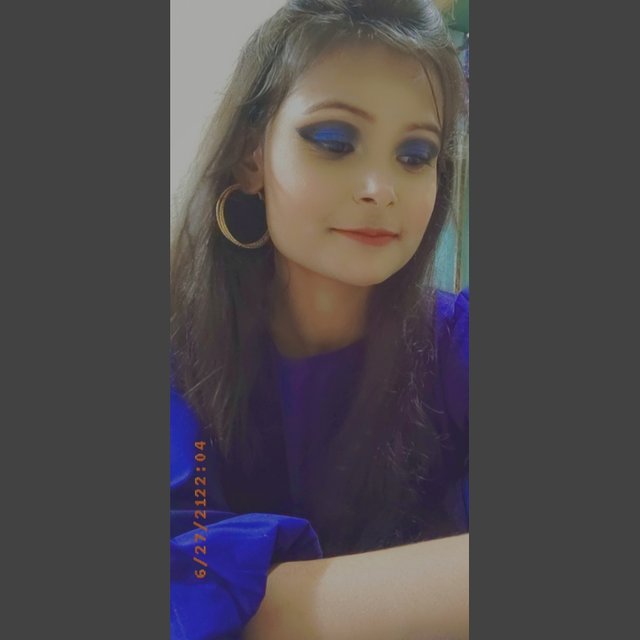 Me🤍
Thankyou!