Flying home during the corona virus pandemic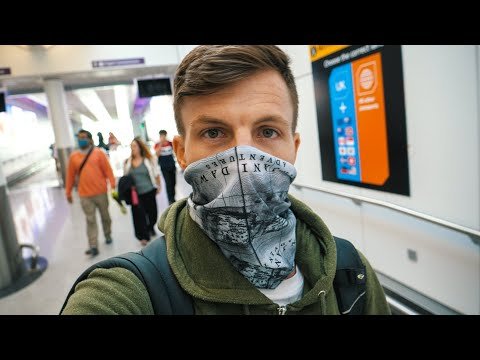 ---
We got a last minute flight from Lombok Indonesia to London. This is what it's like to fly across the world right now in the current situation. Stay safe wherever you are and if you're traveling right now - it might be the time to look at getting a flight back to your home country.
Background - we're no longer allowed to stay in Indonesia after our current visa runs out, since UK citizens aren't allowed to come into Indonesia right now. Instead of waiting around for it to get more difficult to get home, we decided it was time to fly back to the UK.
Our flights were covered by our travel insurance Safety Wing under political evactuation rules. It may well be worth calling your travel insurance company to see if you're covered too.
Stay safe, be kind, be compassionate.
→ Where I get my travel insurance - http://bit.ly/2Jj0PUm
→ Get $30 free Airbnb credit - http://bit.ly/JordAirBnB
→ Try Audible and get a free audiobook - https://www.travelcontinuously.com/Au...
→ Where I get most of my music (30 day free trial) - http://bit.ly/2H8jFaz
→ Another great music site (30 day free trial) - http://bit.ly/342Acbo
Full disclosure: some of these are affiliate links, meaning, at no additional cost to you, I might earn a little extra if you click and make a purchase.
You can also find me on:
http://www.instagram.com/thelifeofjord
http://www.facebook.com/thelifeofjord
http://www.twitter.com/thelifeofjord
My blog - http://www.travelcontinuously.com
Email for business only - [email protected]
Travel has changed my life and I have no plans on stopping any time soon. That's why I am now running this video blog showing you how I travel the world continuously.
if you made it this far then let me know in the comments below!
---
▶️ DTube