How Much YouTube Paid Me For a Viral North Korea Video with 3.5M+ Views?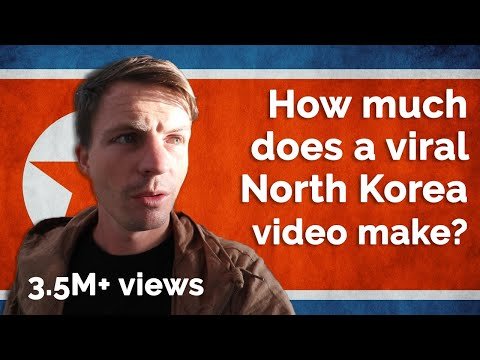 ---
This is how much ad revenue YouTube paid me for my viral North Korea video with over 3.5 million views. The amount YouTube pays is all determined by CPM. In this video, I want to show you a breakdown of the CPM for my travel channel TheLifeOfJord.
Subscribe to this channel here - https://bit.ly/CreativeMoneyYT
That North Korea video -
↓↓↓↓↓↓↓↓↓↓↓↓
Hi everyone! I'm Jordan Simons and for the past 5 years I have been traveling the world continuously while making money online. On this Creative Money channel I focus on:
→ Passive Income
→ How To Make Money on YouTube
→ Making Money Online
→ Basic Financial Advice
→ Stock Investing
→ Financial Freedom
→ Affiliate Marketing
↓↓↓↓↓↓↓↓↓↓↓↓
Making Money Online / Stock Investing Playlists:
Passive Income Ideas:
...
How to Make Money On YouTube:
...
Best Stocks To Buy in 2021: coming soon
↓↓↓↓↓↓↓↓↓↓↓↓
In this video I talk about the following:
#creativemoney
#passiveincome
#makemoneyonline
#AffiliateMarketing
#MakeMoneyFromHome
#OnlineBusiness
#SocialMediaMarketing
#WorkFromHome
#Investing
Affiliate Disclaimer: I'm currently or have in the past been an affiliate for the following programs - Squarespace, Adobe, Nutmeg, Revolut, TubeBuddy, Bluehost, Amazon, Shopify, Express VPN, Nord VPN, Skillshare
---
▶️ DTube