This is our first adventure in 2022 ( Hiking to Velika Planina )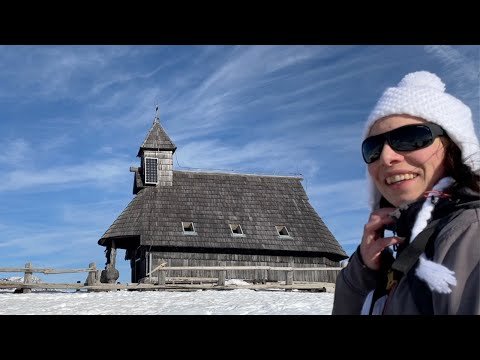 ---
Yay, that is our first adventure this year. I am super happy and super grateful.
I feel this year will be a year of adventure. Maybe I feel like that because I already planned adventures for a couple of months in advance.
I decided to plan my adventures this year because otherwise, the end of the year surprises me so quickly that I don't even know what I experienced during the whole year. And I have a few things this year that I wish to experience. I don't expect everything to go according to plan, but I know that if I don't plan, my life will plan it for me, not necessarily with the experiences I wish to experience.
#winterhiking #mountains #2022 #adventure
FILMING
Matija Fröhlich
Sabina Sušnik
EDITING
Matija Fröhlich
MUSIC
Welcome rain by Young Rich Pixies
HASHTAGS
Slovenia, Slovenian Alps, European Alps, Hiking, Hiking in Slovenia, Hiking in Europe, Beautiful nature, Mountains, Slovenian mountains, mountaineering, European mountains, hiking in the mountains, Beautiful destination, beautiful views, Beautiful Slovenia, Couple in the mountains, Living with nature, hiking lifestyle, natural lifestyle, epic views, summit, peak, feel-good video, love life, enjoy life, Happy, winter, winter hiking, snow
---
▶️ DTube