It Will Be Another Giant Move Of NEO Coin | NEO Coin Price Prediction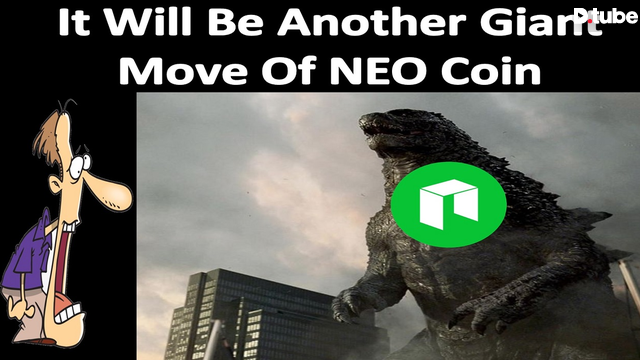 ---
---
▶️ DTube
▶️ IPFS
Brokedown the rising wedge:
On the 4-hour chart, the price action of the NEO coin was moving in a rising wedge pattern and as it is a bearish reversal pattern, therefore, the price action eventually broke down the support of this rising wedge but so far did not hit the bearish targets of this rising wedge pattern and moving sideways: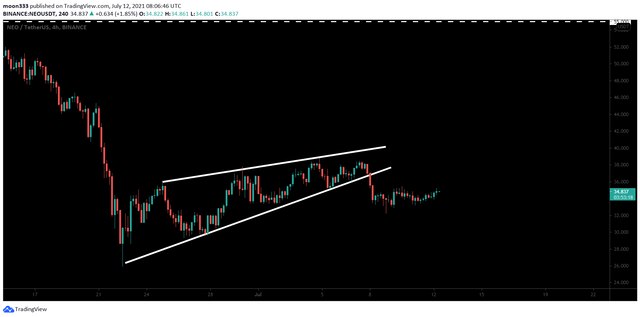 On the other hand, if we take a look at the Bitcoin chart, then on the daily time frame after breaking down the support of the rising wedge on the daily time frame, the bitcoin is also moving sideways. Therefore the NEO is also following the move of Bitcoin.
BTC rising wedge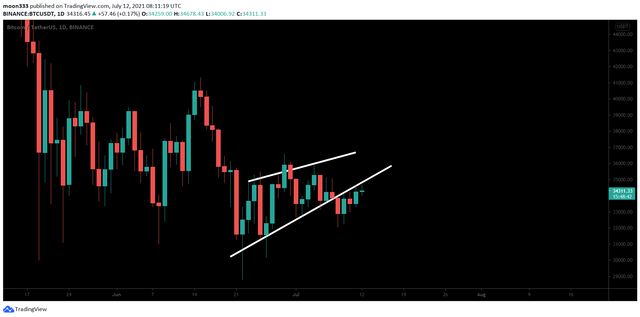 Support and resistance levels and SMAs:
On the weekly time frame chart, it can be clearly seen that after being rejected by the $130 resistance level the price action has moved down from $29 to $30. This is very strong supports and because previously it has been working as a support and resistance as well.
The priceline of NEO is also moving around 50 simple moving average on the weekly time frame chart and after 50 SMA there is also 100 simple moving average above the support of $20.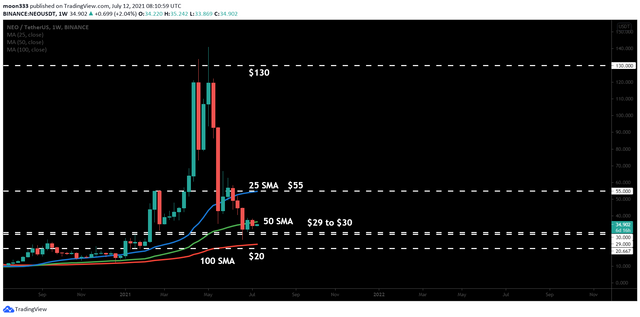 Big bullish Cypher pattern:
On the weekly time frame chart, NEO has formed a bullish harmonic bullish Shark pattern. The 1.13 Fib level is in the negative territory, therefore it is not possible for the priceline to move there, however, there is strong support at $12.50. Therefore, we can set the buying zone accordingly as below. There is also 100 simple moving average support in the buying zone which can be used as a stop loss for the long-term trade. The buying and sell targets as per this pattern can be as below:
Buy between: $26.08 to $12.50
Sell between: $51.64 to $110.057
As per the above targets, this trade has a big profit possibility up to 780% but if you consider the buying zone max up to 100 SMA then profit possibility can be up to 390%.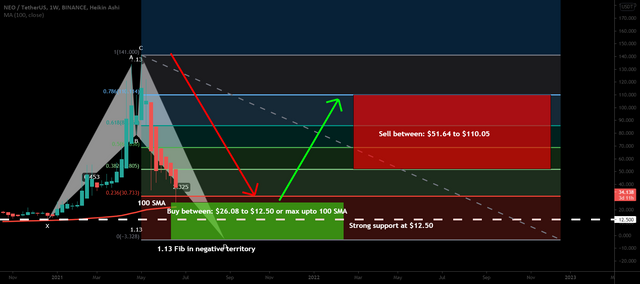 https://www.tradingview.com/chart/NEOUSDT/0ocfcQR7-NEO-formed-bullish-big-bullish-Shark-for-upto-780-move/
Don't forget to upvote/tip the post, thanks
You can also support my work at Patreon for more ideas:
https://www.patreon.com/moon333
In order to play and watch the current performance of the chart you need at least a free account on tradingview:
https://www.tradingview.com/gopro/?share_your_love=moon333
KuCoin is one of the best exchange to find crypto gems:
https://www.kucoin.com/ucenter/signup?rcode=rJSDVT3
Link for Binance exchange, to trade crypto:
https://www.binance.com/?ref=11256882
Note: Above idea is for educational purpose only. It is advised to diversify and strictly follow the stop loss, and don't get stuck with trade.