Contemplating, What Should I Do With The CamDog GoPro Footage?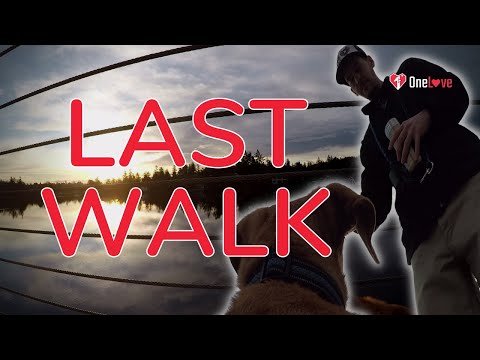 ---
What up my Peep's welcome to the Daily @D00k13, talking in this video of what I am hoping of doing with the very footage you will be watching. CamDog, an idea yet to be fully complete yet with many interesting parts I just cannot decide upon. What do you think I should do with the "CamDog"(GoPro on Jerry) footage?
My Last Walk Before Surgery
This video is of my last walk before I went for surgery and I have been sitting on it thinking of how I might be able to make something original from it. I know I will continue to keep capturing when I can but I am still uncertain of how to turn the footage from a dog walk to a "comedy dog lover show". One thing for certain, I am now on the hunt for a cheap secondary GoPro so I can use the dual mounts available on Jerry's harness. My real hope is to purchase a newer more powerful GoPro but we will have to see about that, I did state the intention of a Gimbal first since my primary means of recording is by hand.
What Should CamDog Do?
Seeing as the harness seems to be so terrible for audio I may need to rethink how I capture some aspects of what I am wanting to create. Till I solve that issue what I can do for now is record and post something long form like this with either a voiceover or background music to minimize the noise. Biggest point will be saving the highlight clips such as the one of Jerry bounding to the side of the road only to turn and look at me walking by LOL its like he knows how to be a Cam Dog 😜
Let Me Know Your Thoughts!?!?!
Sub to my channel, like the video, then leave a comment. Any seriously engaging followers are likely to receive Votes or @Hive.Tips where applicable.
That's It, @D00k13 OUT!
The Original DTuber's Talks
Tuesdays, 5pm UTC in the Official DTube Discord - https://discord.gg/7twnb2gHyH
Get to know our #OriginalDTuber's
The Grilling, fun crypto questions by yours truly 😎
AMA, 1 DTC per person per accepted question or new suggestion in discord only(check github)
Open Stage, all Original DTuber's & One Love Team members in the audience are welcome to join the show and have a chat
All My Links:
https://d00k13.com/link/
One Love Community Links:
Discord - https://discord.gg/RntGNy6kKH
Under Construction - https://oneloved.tube
Uploader - https://uploader.oneloved.tube
OneLoveIPFS - https://oneloveipfs.com
DTube Block Explorer - https://blocks.oneloved.tube
Community Beta Portal - https://dtube.club
DTube Price Listings - https://dtube.fso.ovh/
---
▶️ DTube