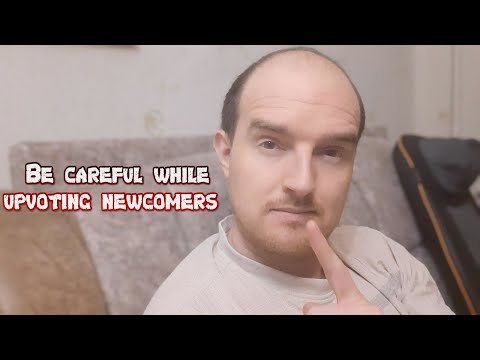 ---
Yesterday I was very tired at night and I upvoted a random content creator as I usually do.
I usually always open the new page and check those who are posting during the 5 minutes.
The first reason is to earn curation rewards and the second is to support newcomers.
I noticed a girl introducing herself and holding in a paper her name and posting in OCD.
I thought it's a real person who just joined the blockchain, but I was mistaken.
Today I was contacted by those who are protecting the blockchain from the abuse.
They explain to me that I upvoted the wrong content and I'm sorry about that.
I've been in the blockchain more than 3 years and such things never happened to me.
I'm creating this content to tell you that you have to be careful while upvoting newcomers.
Some of them are trying to abuse the trust of some communities and curators.
That's why I was creating interviews before to check if the content creators are real. Some just contact them in their social media and ask them if they are the owners of the account, but they can create a page in social media as well. That's why I think the best way to know if the content creator is real or not is to interview him with a video call.
---
▶️ DTube