Telegram is the New Facebook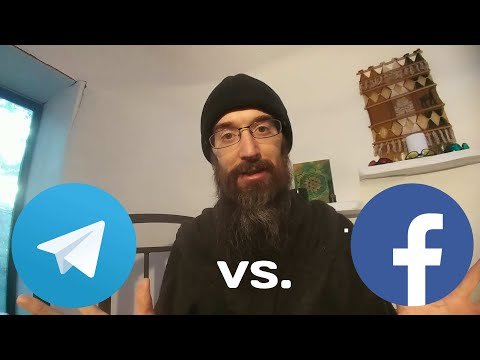 ---
As Facebook and other big tech social media companies have become increasing oppression with their censorship, it's important we find other platforms which believe in the freedom of speech. I've tried many of the options out there, and have come to believe Telegram is the place to be, at least for now.
If you'd like to follow me there, check out the following channels:
https://t.me/CahlenLee
https://t.me/ModernDayWizards
Thanks for watching!
Cahlen Lee
---
WEBSITE: https://cahlen.org
TELEGRAM: https://t.me/CahlenLee
VOICE: https://www.voice.com/profile/cahlen
ODYSEE: https://odysee.com/@Cahlen:0
BITCHUTE: https://bitchute.com/cahlen
MINDS: https://minds.com/cahlenlee
EMAIL: [email protected]
---
I am probably wrong about at least one thing I said in this video. Please do your own research before putting this information into effect.
Please read my Public Notice: https://cahlen.org/notice
---
▶️ DTube