CAMEROON STEEMIT PROMO CONTEST VOL 01
Hello Steemians, hope you are all good and steamed up. At this point and the way things are going, there's no resting until Steemit becomes a house hold name.
Yesterday I participated in a creative writing contest by @thegreens on when how and how many persons I intended to recruit on Steemit. Just as I posted and was browsing I found yet another, still by @thegreens (Cameroon Steemit Promo Contest Vol. 01) and then I said to myself , "the game is on".
Today, I'm here once again to share my humble contribution while participating in this contest (photo), on my unstoppable decision to making Steemit known by all those who aren't yet in.
Below is a picture I took feeling fired up and steamed up which I decided to redesign to raise awareness on Steemit.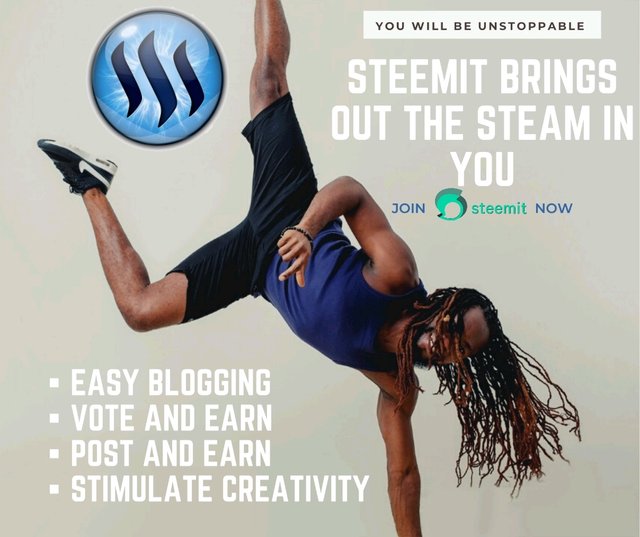 Designed using Canva
After this, i then took to my whatsapp status and Facebook business page which automatically shares on instagram as well, through which the views and likes started coming.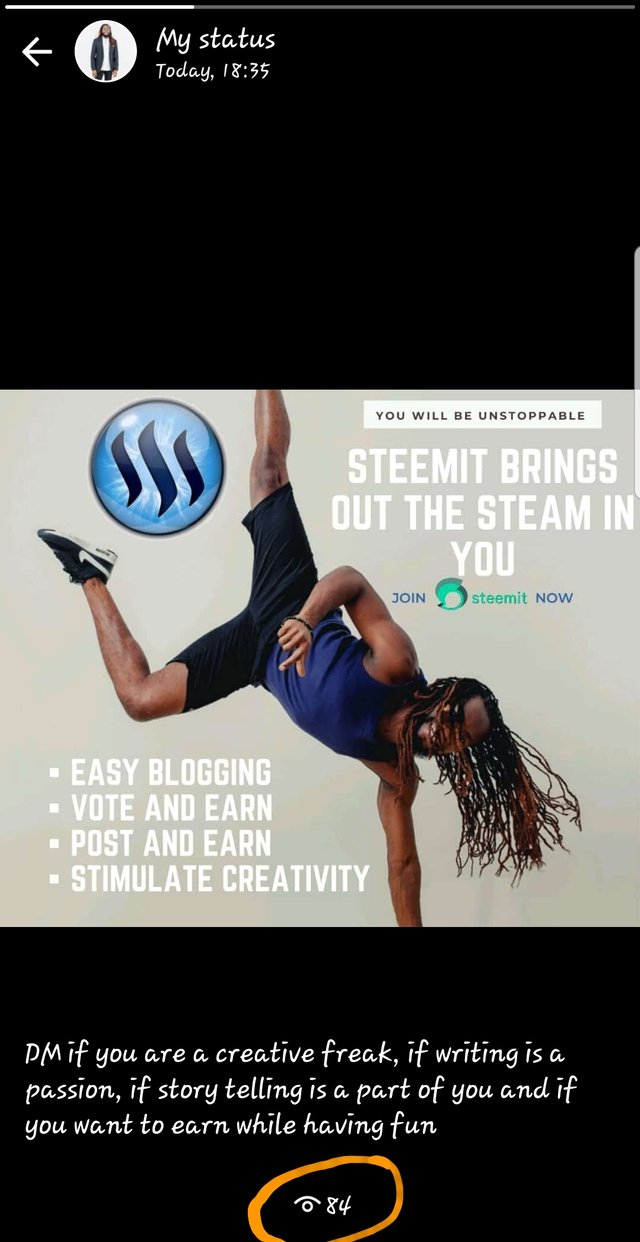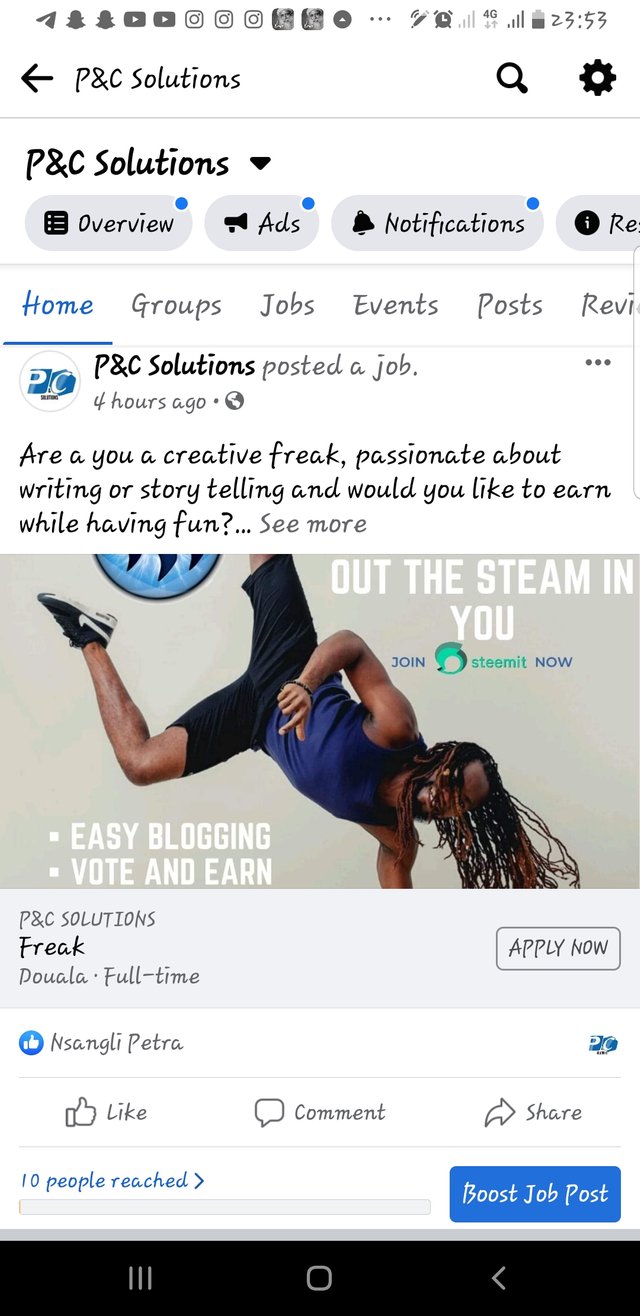 This was done a few hours ago and those are the number of views I've got already. Not yet much but I'm pretty sure by the end of a day or 2, I'll register more views and certainly interesting engagements.
I will keep putting in all i can even if it entails financial input (which I've already started doing in my previous contest anyways), just so our community grows and receives the recognition and autonomy it deserves.
Thanks for reading and let's keep steeming on.