The dairy game 16/10/2021
Hello my beloved steemians it's been a while, I hope you have been good and fairing well. I have not been active for a while now due to some challenges, and that is what makes me happy because am able to write to you today after a very long time.
MORNING
I woke yesterday very dizzy and tired due to all the stress i have been going through for the past one week, and coupled with that i had to get up early so as to look for food so that my siblings at home could eat. After they had eaten i then started cleaning the house while waiting for 2pm to reach so that i will then go for practice.
By the time I had finished cleaning the house my younger one was done fixing the garden eggs i had given him to slice so i could prepare.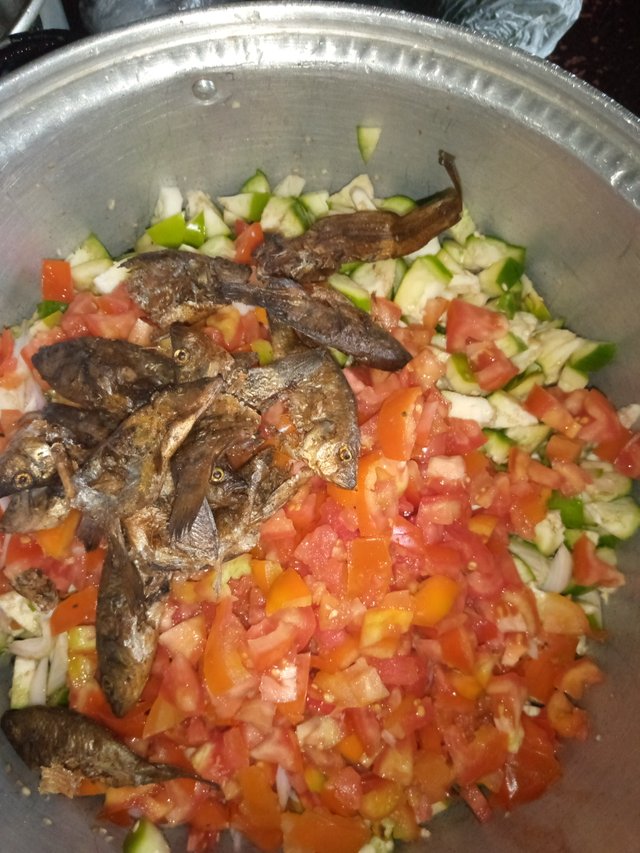 And around 10am i then went on and starts preparing the food so that everyone could eat happily, because i could see the hunger in people's eyes. After preparing the food i then served everyone immediately and they ate satisfactorily without no complain.
AFTERNOON
At exactly 1pm i then took my bath and waited for time to reach so that i could start heading out for Bambilli while waiting for my Dad to send me transportation.
It was time already when i was still waiting for my dad to send me the money, but then i had no choice but to borrow the money from a friend, who lended it just in time before I left for my academic session with the students in bambilli.
I arrived Bambilli around 3 just to notice that they where just 4 students and that left me so frustrated and discouraged to teach, so instead i then asked the students to rehearse the old choreographies that where taught them from the beginning. After they had rehearsed i then had them learn a new choreography because the students showed real determination.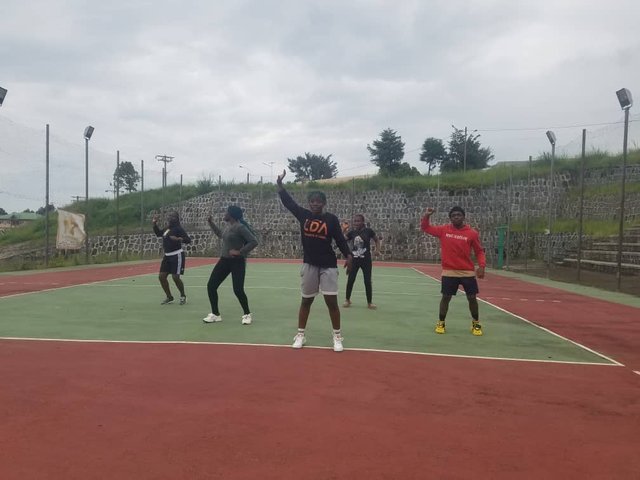 The practice session was a success as we prayed and dispersed to our various houses, meanwhile i had to go back to town so i immediately took a bike and left for the park.
EVENING
Finally i arrived the house at around 7pm because i had taken a long time waiting for Passengers to fill the car before we took off.
As i arrived the house i immediately took my bath and had something to eat, afterwards i then sat down to rest and watch a movie.
After watching the movie i then called one of the graphic designers who was assigned to design a flyer for our academy in Bambilli, who then sent me the flyer immediately.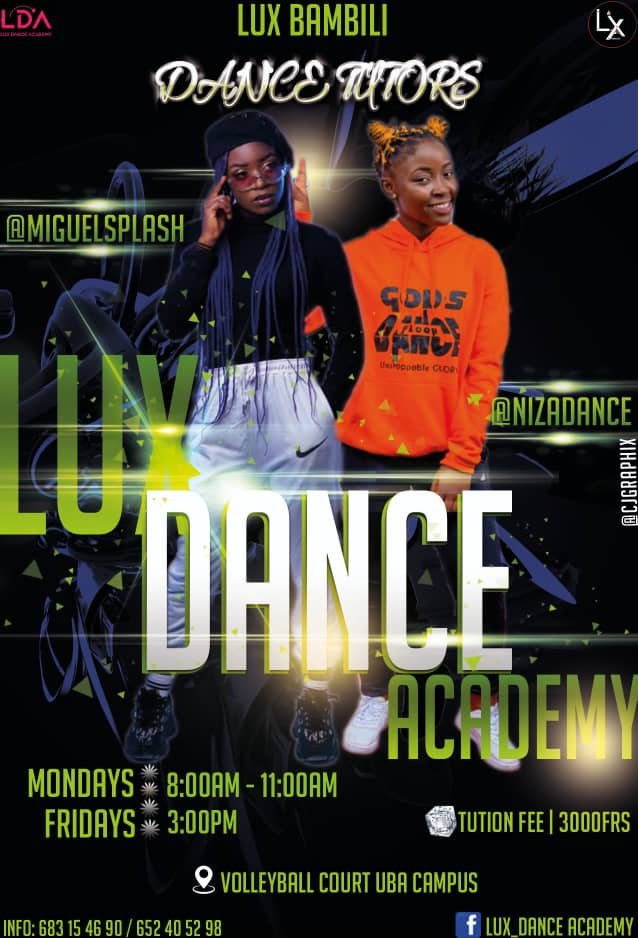 I was so happy and i think that ended my day as i went off to bed early