THE DIARY GAME: 07/10/2021
Hello great people,
Today Thursday, I woke up from bed at 6:30 am. I had a rendezvous today to meet with a Cameroon gospel artist Mr Khoti in the studio in order to do a live bass record on one of his tracks. So immediately I woke up from bed, I went to the restroom and eased myself, water had ceased the previous day so I had to go out and carry water some meters away from the house, came back and brushed up my teeth, took my bath and after dressing up, I left for the studio. When I arrived the studio at ndamukong street, behind the Baptist church, the other team was already in the studio .

First the backups were recorded, then the pianist @fongan-fongang was recorded then I was being recorded the last. Immediately I started my own part of the work and did my first recording, lights were ceased. So I had to reschedule for the next morning. I left from the studio and went commercial avenue to have a meeting with the fireworks talent show team headed by @asangazinwi . At 2:30 pm, I received a call from a business lady which I paid her for some house hold equipments some weeks back, the goods had arrived from Douala and she needed me to collect them at mile 4 junction. I left from there , took a bike from city chemist roundabout to mile 4 junction where I met her and collected the stuffs.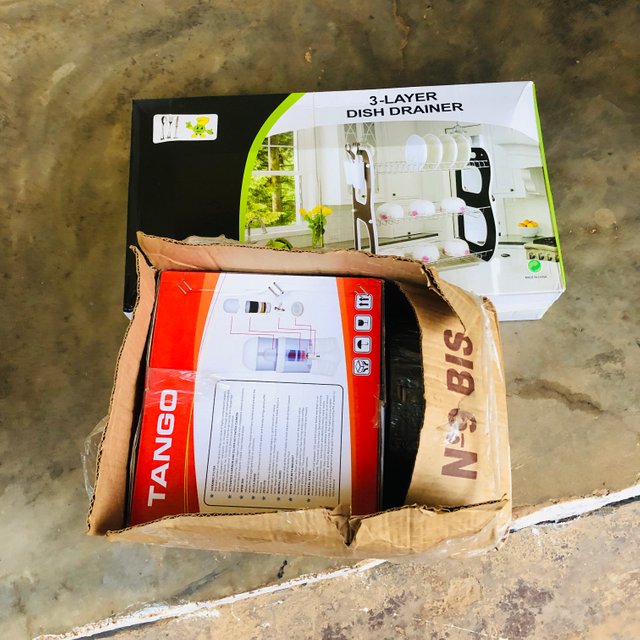 The stuffs include;
a dozen breakable plates
dish drainer
water purifier
When I got home, I mounted just the water purifier and didn't mount the dish drainer because there is no space in the house where it would stand but I'm relocating to a new house at the end of October. So I just mounted the water purifier because I needed to be using it.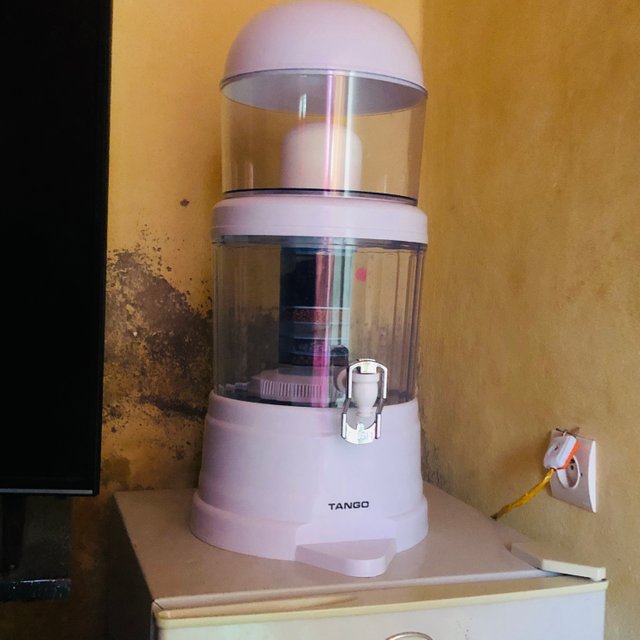 After that, it was past 6 pm so I changed the cloths I had on and since we have no lights due to a transformer problem in mile 6, I just had to lay down in bed with my phone for hours until I finally fell asleep.
Thanks for reading