100 DAYS OF STEEM : Day 90 - Top Tips for The Diary Game : Accident That Happen An Hour Ago.
Details of the on going contest
Good morning everyone,
10:30am As at posting time, My name is Adeyinka, from Nigeria, base in Ibadan. This incident occur now around challenge road.
On my way to office this morning, as I was driving along challenge road, I saw a crowd of people standing by the road side, showing sign of danger. Thank God am not in hurry, I Parked my car to see what is going on.
To my surprised, I saw a car down the road side, turning upside down, I mean the four tyres facing up.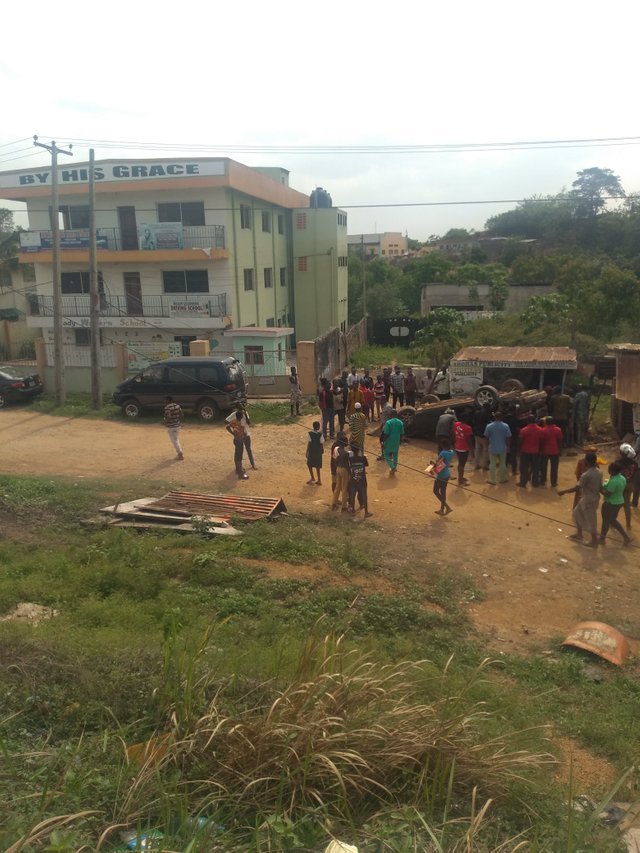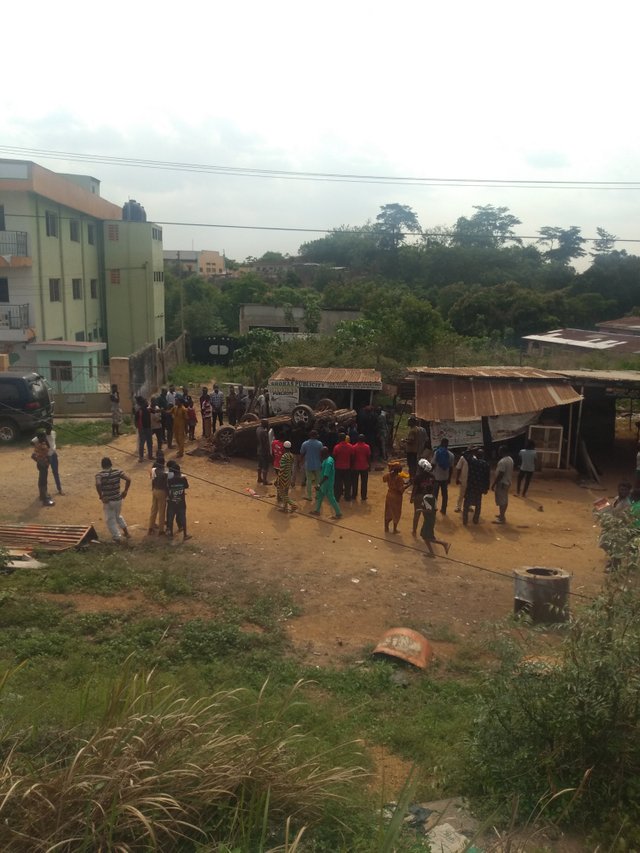 I rush down there to hear the full stories and save lives if possible. Thank God they are all alive, four peoples inside the car, three guys and a lady. The lady among them sat beside the driver and two guys was at the back. Thou they were injure but not much, the sit belt and airbag safe the drive and the lady in front sit.
Car Manufacture : Toyota
Car Model : Camry
Car Year : 2010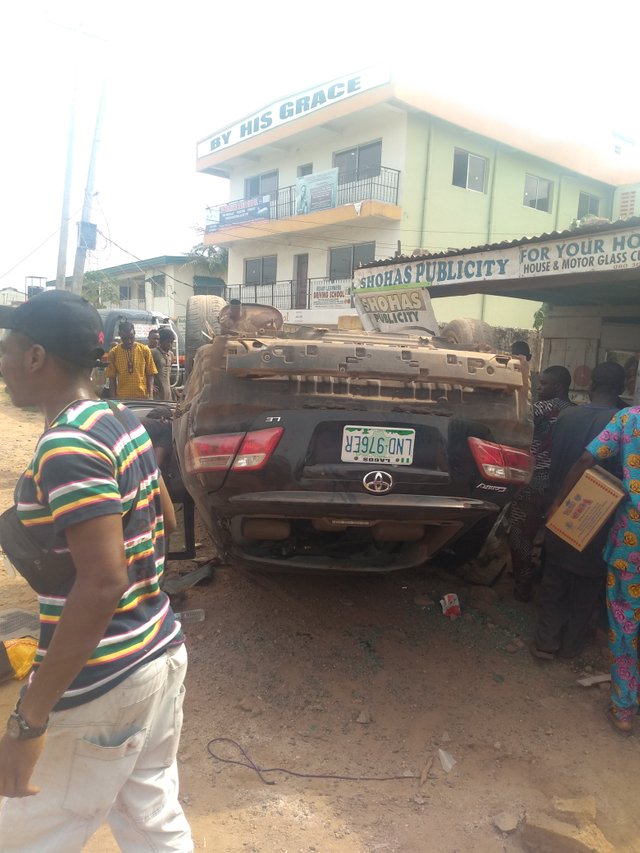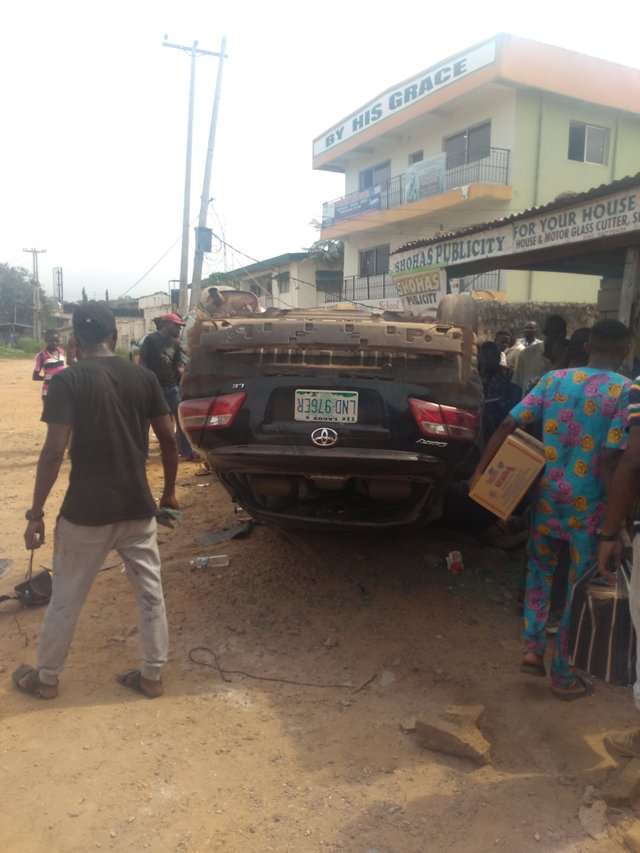 We interview the driver, he said, as he was driving on 120km/hr, the shaft of the front right tyre spoil and he lost control of the steering, the car leave the road facing the down side of the road before the car tumble 2x before it stop in front of this shop. The Name of the shop is call SHOHAS PUBLICITY.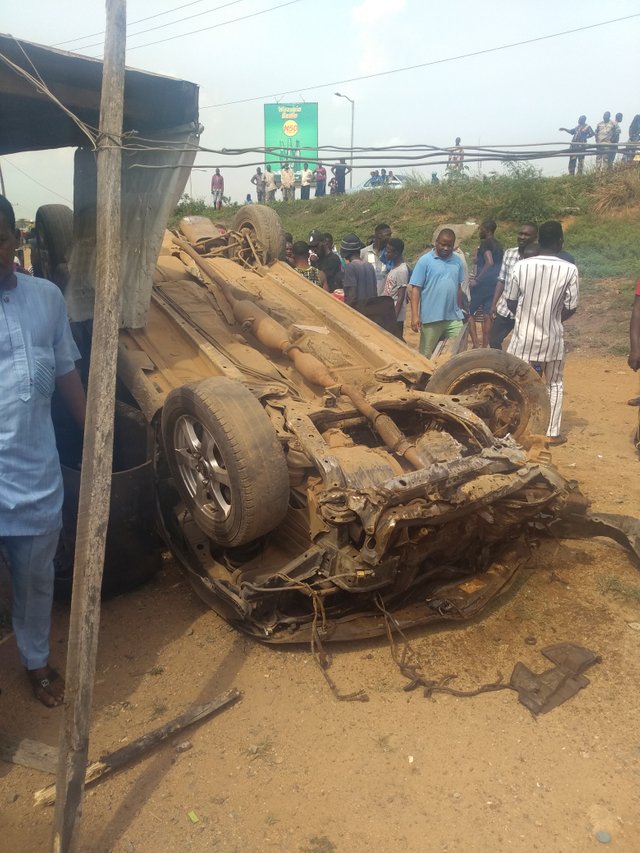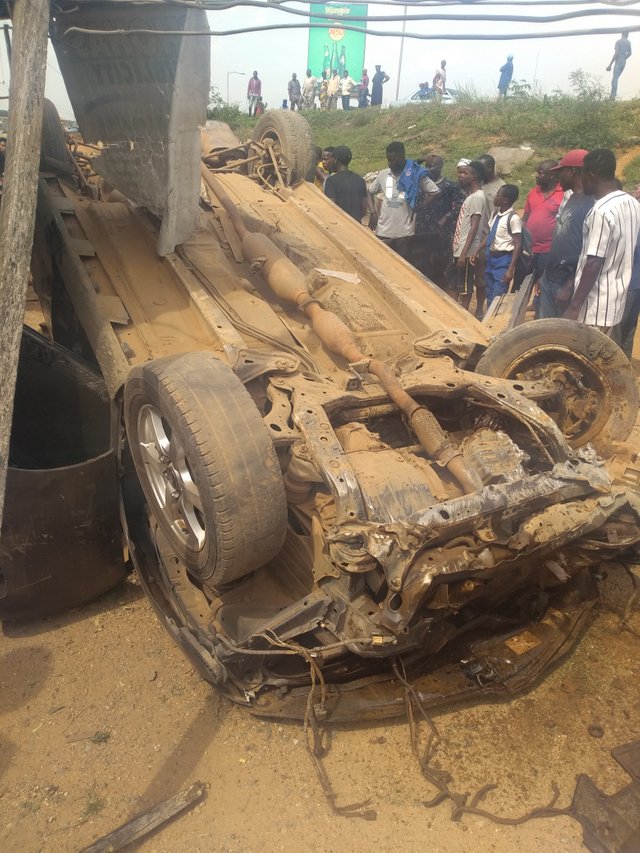 The lady in the car was injured and the owner of the shop was injured and they were rushed to hospital to treatment.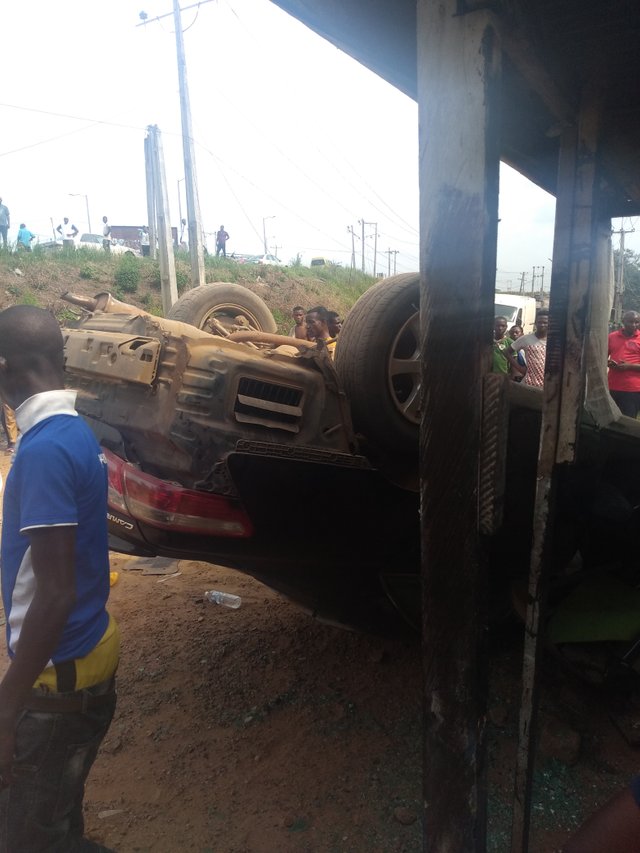 All the glass in the car was broken, the front and back bumber were damaged and removed.
I left the scene for office, I decided to share it here, believing we can learn one or two things.
Car can fail or get faulty anytime, she should minimized our speed when driving any auto mobile.