A Very Cool Track from the Movie Run Lola, Run! [Electronic Music]
If you know me, you also know that Electronic Music is not my thing. This song is one of the few exceptions...
This song is called Wish (Komm Zu Mir) and it's from Thomas D with guest vocals from Franka Potente, the german actress and singer who plays the main role in the movie Lola rennt (1998) aka Run Lola, Run!
I felt in love with it when I saw the film. It's a very cool song, with mix vocals between German and English and it fits the movie perfectly.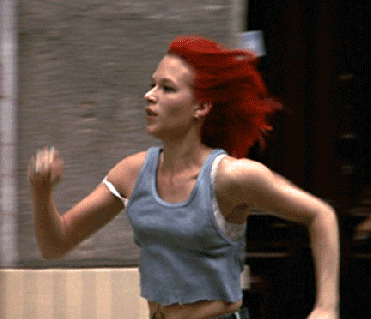 Image Source
I hope you like it!
---