Constructing a Programme
Putting together a compelling programme for a concert is one of these tricky little balancing acts that you have to play as a musician. You need to keep in mind what audience you are pitching the music for and how much time you have to prepare the programme in rehearsal and learning time. In addition, you need to have an idea of how the concert "flows" from one piece to another as well as keeping in mind any time limitations... and the final (or first!) consideration being how much you enjoy playing the particular pieces of music on the programme!
For me, I do like to start a bit with the last consideration, and try to find pieces that I enjoy playing... after all, if you are struggling to enjoy or make sense of the music at hand, it does transmit a little bit to the audience. Of course, as a professional, you can hide that fact quite a bit... and you have the benefit of the audience not being able to hear two different versions of the programme simultaneously to compare the difference!
That said, there is only so many times where you can present a concert "My Favourite Pieces".... plus, you have the additional problem... that what I like, someone else might not! In which case they are wrong (ha ha...). Sadly, that sort of attitude is a great way to lose long-term audience members!
So, it is more important to consider a sort of flow or narrative between the pieces. Sometimes, it is a particular thematic narrative that can hold them together... such as Music from a particular style or era... however, I do personally find it boring to listen to a concert that has essentially the same musical grammar and language over and over and over! Still, it is possible to construct a concert around different ideas... such as the predicament of girls over the ages, and build a repertoire of songs around that idea.
As an instrumentalist, you don't have that sort of ability... due to the lack of words! So, we have to strike at a higher plane of understanding. You need to think about how each piece will relate to every other piece in the programme, but most importantly, how it relates to the immediately neighbouring pieces before and after. Then how it fits into the construction of the programme as a whole complete structure.
Like any good story, there needs to be a sort of development of the programme. You tend to go from serious to lighter... you save strong set pieces and showy things for important moments in the programme order (such as the beginning or the end) as these serve as punctuation marks in the flow of the concert. Dreamy and reflective pieces are dangerous things to begin or end with, as they can be hard to capture the audience with at the beginning, and can leave the audience on a bit of down lull at the end. That said, if they are done right and luck is on your side... it can be a very powerful start/end.
Last night, I did a short 1-hour concert with my wife (I was on violin/viola and she was on piano) as the first return to concert playing since the Coronavirus lockdowns wiped our concert schedule. We don't often play together, as we have different areas of specialisation that don't really cross over. That said, this was a duo concert, and so we would have to find some sort of mix of pieces that we would both find comfortable playing.
For me, that meant that I couldn't deal too much with heavy Romantic/Modern era repertoire as this concert was being prepared at short notice, and I was too much out of practice with that sort of language to do it justice. From her, she ruled out anything using the practice of Basso Continuo (an improvised bass line and harmony from the Baroque time) as she never studied it and would be completely at sea with that. So, this left us with a relatively small range of cross-over!
Above, you can see the programme that we ended up settling upon which had some degree of flow to it... and we were both happy playing! It was a concert where we would be talking to the audience in between pieces, so that we could explain our connections to the pieces and a bit about the pieces themselves.... I find that this is always a welcome way to connect to the audience... although, we had to do it in Dutch last night! Which is a pretty terrifying experience for me! That said, it does mean that I blather on less than if it was in English!
The early E-flat sonata from the Mannheim set of sonatas by Mozart led the programme. A nice pleasant sort of piece, unchallenging to listen to... a sort of palette cleanser to begin the evening with. It is one of those light-hearted pieces to bring you in a good mood for the first movement... followed by a second movement that has all the trappings of contentment... a warm bath, something familiar and comfortable.
The second piece was the large set piece of the concert. A complete Partita by JS Bach on piano... as my wife explained it, it is one of her go-to pieces when finding solace. Coronatime has been a difficult time for many people in the world, with sharp divisions and inequality being thrown into stark contrast... it can be quite overwhelming, and on a personal level, our lives have been thrown upside down with the outsized impact upon the cultural and performing sectors. So, this is a piece that she had learnt a long time ago when she was studying.. and it is a piece that reminds her of her student days... a time when things were less complicated by "adult" life and the harsh glare of "reality".
Next up was my large set piece. I decided to mix up two German composers, one from the middle of the 18th century (Bach) and the other from the middle of the 20th century (Genzmer)... and to change instruments to the much mellower Viola. The set of pieces (2 movements from each composer) would run seamlessly into each other, with the Baroque leading to the modern then coming out back to the Baroque. Now, the Baroque is a place where I have the most comfort... but the virtuosic Genzmer sonata is something that I have long had as a showpiece on modern Viola and so it did come back to my fingers relatively quickly. The idea was to highlight (and perhaps shock!) with the huge contrast in styles... and this seemed to have worked, as there were many audience members who mentioned that this was a big highlight of the concert for them!
The next two pieces (Pensiero and Djilile) were the reflective pieces. The Pensiero was by a early 20th century English composer and belongs to a set of two pieces... unfortunately, I didn't have time to learn the more showy second movement, but in the end it wouldn't have fit in this particular programme. It is a "pensive" piece, but one that is also a bit of a cry.... it has a structure that resembles a soft realisation, followed by anguish... then acceptance.
Meanwhile, the Djilile is an Australian piece (to highlight our backgrounds!) which borrows an Aboriginal "theme" and plays around with it to try and evoke the sense and space of the Australian landscape. It is really an interesting tone poem for the piano... the sort of piece where you just lose focus and start dreaming!
Finally, the showy end. Tedesco was an Italian composer who fled to the United States before the outbreak of World War 2 and found himself employed in Hollywood as a film composer! Capitan Fracassa is an old French book, and the piece depicts the "fake" soldier... or the soldier playing a part that demeans his diginity. I'm not quite sure which way around it goes... Anyway, it is one of these slap in the face moments which wakes you from the dream-like atmosphere of the previous two pieces... and features some moments of smacking the violin strings hard with the wood of the bow which always gets a nice reaction! Of course, you have to do it in a way that isn't gentle (some people do it gently out of fear of hurting their instrument... which defeats the purpose of the technique)... I'm always happy to smash away! That said, I did swap out my light Classical era bow (from the Mozart) for a modern bow (which feels like a club to me!)... I smash, but I still don't want to break my bow (again...)!

Upgoats by ryivhnn
Account banner by jimramones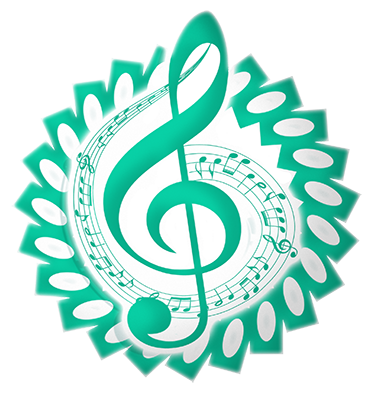 The classical music community (Subscribe at Steempeak and Peakd) at #classical-music and Discord. Follow our community accounts @classical-music and @classical-radio. Community Logo by ivan.atman