⭐⭐CONTEST: DEVELOP HEALTHY HABITS WITH STEEMIT!! ⭐⭐ // ⭐⭐ CONCURSO: DESARROLLA HÁBITOS SALUDABLES CON STEEMIT!! ⭐⭐
Introduction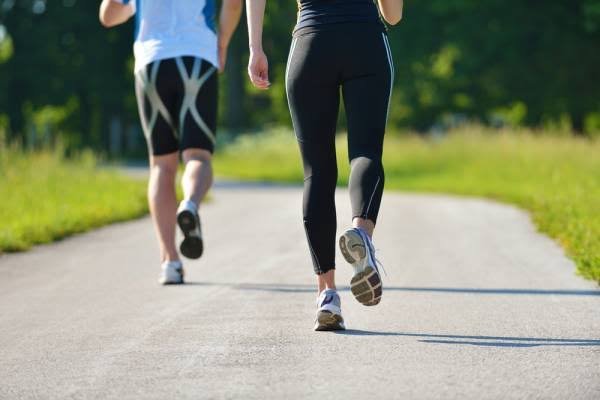 Source
Hi guys,
I must sincerely say that these is a very amazing contest indeed. To develop a healthy habits with steemit is a topic chosen after a long brain storming I guess. It's on that note that I want to recommend
@fendit
for organising these amazing contest, more also, I wish to appreciate
@belenguerra
for her usual support.
When I saw they contest in the first place, I decided that I will not only write about it but make sure I put it into practice. I met a fellow steemian with the username @predomina and told him about the ongoing contest. He is actually someone that thinks almost same way as myself so it was not difficult getting him to like the idea of us trying to live our lives according to what the contest said.
We both decided that they healthy habits we will like to develop is that of running at least 10km every morning so that we can keep ourselves very fit. After these deliberation on Wednesday, we started putting these new healthy habits into practice on Thursday.
We wake up as early as 4:30am and then do the morning walk-out for an hour and then go to the street at exactly 5:30am and take our bath before people around start coming there for their own activities.
It's important to mention here that for the past 3 days now that I have been doing these same exercise, I have really noticed a significant difference in my entire system. I feel a little lighter compare to when I just stay at home without any form of exercise.
Conclusion
To be honest with you guys, these contest has really help me because I had no intention of carrying out these exercise any time soon. I sincerely want to appreciate @predomina, I actually brought the idea to him but he took it even more serious than myself. He is always they person who wakes me up at exactly 4:00am to get dress.
Special mention
Cc:
@steemcurator01
@steemcurator02
@steemitblog
@stephenkendal
Thanks for reading...